Many people want to konw kow to tag your songs in iTunes? This article introduces what's iTunes tag, and how you can edit it in iTunes, but when you play your songs with another player, the Id3 tags were not available if you use iTunes to tag. However, we will recommend best iTunes tag editor and external iTunes tag editor here .
iTunes tag, also called iTunes ID3 tag, is the metadata or information like artist, album, genre, year and so on. In iTunes, the tags are mainly used to categorize your music, display information for the files, sort the files and be used by Smart Playlist.
Editing tag in iTunes is very convenient. Directly highlight a song and click once to editing tag one by one. Plus, iTunes also allows you to edit the tag informations with the built-in info editor. To access it, right click on the file you want to edit metadata, and select Get Info (or just press Command + I on keyboard).
Tips: the Grouping field are specially used to group songs for dynamic playlists. For example, you can create a Smart Playlist to generate a list that just contains the songs with "Oldies" grouping information.
You could also edit tags of multiple songs. It's similar to editing tag of a single file. The difference is to select multiple files before access Get Info command. You can hold down Command or Shift key and click to select multiple files, or use Command + A to select all files.
Tips: If you want to clear an iTunes tag such as comment, simple uncheck the box before comment text field and choose OK to apply to selected files.
Aimersoft iMusic is the best iTunes tag editor. It can fix ID3 tags, covers, and delete duplicate Song , remove missing tracks. It has more features which can download directly or record music rapidly from 10000+ sites. It has a trial version too. iMusic is a definitive music downloader that will meet all your music needs. It is a free music download platform which can download backgroud music directly. It is totally free programming that can be compatible with Windows and Mac.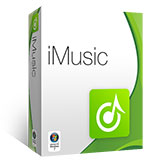 iMusic - Best Music Manager for the iPhone, iPod and the iPad
Download music from more than 3000 music sites such as YouTube, Dailymotion, Vimeo, Vevo, Hulu, Spotify, and much more through copying and pasting the URLs.
Transfer music between a computer, iPhone, iTunes Library, iPad, iPod and Android phones making it easy to share songs.
Record music from radio stations and streaming sites and gets the identification of the songs including the title, album artist, and genre.
It acts as a management toolbox that lets you manage iPad, iPod, iPhone and Android phones iTunes Library through options like backup iTunes, recover iTunes Library, fix iTunes music tags and covers as well as remove music DRM protection.
Batch download of files is supported where you can download up to 100 songs at the same time.
1 click to transfer downloaded music and playlist to USB drive to enjoy in car.
Ability to burn downloaded songs and playlists to CDs easily.
Step-by-Step Guide to Edit ID3 Tag by iMusic
Step 1: Download iMusic on your Windows or Mac computer, then launch it to it's main interface. First you need to download some songs on iTunes library.
Step 2: Now go to Music Library, right click the target song and click 'Get Info'. Edit the Song's Tag information by selecting 'Edit Music Info' to organize the information. You can also add any information to the song.
Step 3: Follow that, begin to edit the info you wanted, after finish editing mp3 tag , click "Save".
The tags edited iTunes sometimes have not been saved to the original file, so it doesn't work with other programs. Moreover, it's not as powerful as some external tag editors. Here comes the other tag editors for iTunes. What I recommended here is the free iTunes tag editor called MusicBrainzPicard which uses an album-oriented approach to access the MusicBrainz database to automatically tag your music files correctly.
Wondershare TidyMyMusic for Mac
It is another external iTunes tag editor, only a better choice. It automatically finds information for all your music files and helps clean up your iTunes library by fixing mislabeled songs and removing duplicates.