I used to own an iPhone but now replace it with Samsung Galaxy s7. I really love my new phone. But the only problem I worried is that there is no software like iTunes that would let me manage my applications, music, videos, images and other files in one area on my new phone. Can anyone suggest an iTunes equivalent for Android that I can use on my new Android phone?
iTunes is the ultimate media manager for iPhone and Mac. It syncs your data and apps across all your iDevices. However, this is only limited to Apple devices i.e. it does not support Android phones. This is a major drawback in Android – the lack of a reliable media manager that allows users to sync and organize data on their smartphones. Nonetheless, there is still a workaround for this through software provided by developers working on the Android platform. If you're looking for iTunes for Android, here is a list of the top applications that you can use as an iTunes alternative for Android phones:
Discover true music through this superb tool manufactured by the leading software manufacturer, Aimersoft. The best software available as an iTunes alternative is iMusic. The tool allows you to efficiently manage multimedia files particularly music on your Android smartphone. As one of the All-in-one Muisc management tool, iMusic could let you feel free back up and restore your iTunes library as your wish and transfer music between android and itunes easily. The main features of iMusic include: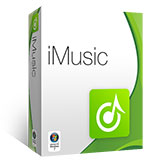 iMusic - Best iTunes Equivalent for Android
It allows you to download and transfer music files directly to your Android phone.
Sync music and playlists across your Android device and computer system.
Transfer and sync music files from iTunes, iPhone, iPad, and other Apple devices directly to your Android phone. Never lose your music albums when switching phones ever again!
Play music directly from your Android smartphone via the iMusic application. The music player integrated with iMusic allows you to play, pause, forward, record, and repeat audio files directly from your Android smartphone!
The music library feature in iMusic allows you to sort music and video files in your Android smartphone according to genre, artist, or personal preference.
Sync your iTunes library with the soundtracks available on your Android smartphone. This is a magnificent feature for ensuring consistency between your Apple and Android devices.
Steps to Use iMusic -Best iTunes Equivalent for Android to Transfer Music File Directly to Your Android Phone
Step 1.

Connect Android Device and Run iMusic

After download iMusic on your pc, connect your Android phone with your computer via its digital cable. Install and launch iMusic on your PC or Mac. The software will automatically detect your Android phone and display it in the "DEVICE" window.
Note: If you can't find your Android phone in "DEVICE" window, please enable the USB debugging in the Settings menu on your Android phone.
Step 2.

Transfer Music from iTunes to Android

Option 1. In "Device" management window, click the option "Transfer Music from iTunes to Device". Next, select file types and click "Transfer" to copy files from iTunes Library to your Android phone. Please note it will take a lot of your Android phone storage.
Option 2. In "ITUNES LIBRARY" window, you can see all songs are displayed there by default. If you don't see any song there, you should click the music icon on the top left side of the software in "ITUNES LIBRARY" window. Check all the songs you want to transfer to the connected Android device. Then choose the option to transfer them you prefer.
Check songs, then right-click on the window to choose "Add to" and then select your device name to finish the transferring process.
DoubleTwist makes multimedia management as easy as one two three. The software allows you to connect your smartphone with the computer system via USB and WiFi. The interface is very simple and very easy to understand for even the most naive users. Through this software, you can organize music, video, and images on your smartphone. You can even convert them to suitable formats that are supported by your smartphone.
Price: Free
Score: 4.2
The Kies is Samsung's equivalent of the popular Apple iTunes. Through the help of this application, you can transfer, manage, and sync data to your Samsung Android smartphone. The software allows you to work with photos, music, videos, contacts, and even podcasts. Not just this, but you can also sync music directly from iTunes to your Samsung device. Lastly, the application also features a wonderful backup feature that allows you to make regular backups of your smartphone's data.
Price: Free /in-app purchases
Score: 4.5
MobileGo is a powerful tool that serves as the complete alternative to iTunes for Android. Through the use of Wondershare MobileGo, you can easily import music, playlists, contacts, videos and apps from your computer to your phone. The application also provides you with the facility of installing, uninstalling, and managing apps on your Android smartphone similar to iTunes. Through this tool, you may even backup and restore the data on your Android phone in a single click!
Price: $40
Score: 4.3
A popular media player for Android smartphones that is regarded as one of the best tools for playing and organizing music on Android. RealPlayer supports a range of different audio and video formats that include avi, mp3, and mp4 among others. What's more is that you can directly search for music and download it to your smartphone!
Price: Free
Score: 4.2
A marvelous alternative to iTunes for Android that lets you sync music between your smartphone and Windows wirelessly. You can download multimedia directly to your Android phone via the DLNA servers associated with the application. You can also transfer and organize the files on your Android phone directly from Windows.
Price: Free/in-app purchases
Score: 4.1
An amazing audio player combined with a rich interface gives you the foobar2000 controller. The controller allows you to transfer, delete, and move music files on your smartphone. It even lets you play music on your computer directly from your Android smartphone! You can play, pause, forward, or switch the song in the current playing playlist easily and reliably.
Price: Free
Score: 4.4
Put it into a word, if you're looking for iTunes alternative for Android, then iMusic is the best option. It connect your Android phone with iTunes, letting you transfer music from iTunes to Android, and from Android to iTunes. And it also enables you to download and record music for free. As for other alternatives listed here, some of them only let you discover music, play music or transfer music. None of them functions better than iMusic.
Why not download the free trial version of iMusic to see how it works for Android phones?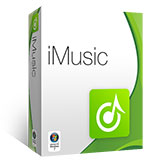 iMusic - Best iTunes Alternative for Android to Transfer iTunes Music to Any Android Phone
Transfer Files to Mac/PC/iTunes Library. Transfer music, playlists, videos, and more from iPhone6/7/8/x/xs(max), iPod Touch, iPad/Android devices to Mac/iTunes/PC.
Copy Files to iOS/Android Devices. Put music, photos, playlists, videos, audiobooks and more from Mac/PC to iPhone, iPod touch or iPad.
Download Music from 3000+ Sites. Download music from YouTube, Dailymotion, Spotify, etc 3000 music sites for free.
Record Music from Radio Stations. Record any song that you can play on your PC/Mac with ID3 tags attached.
Create your music library from thousands of online music sites or music playlists to enjoy anywhere.
Burn Music to CDs in one click.
1 click to transfer downloaded music and playlist to USB drive to enjoy in car.