There are many areas that you can create your iTunes library. The location of the library will depend on the user's convenience to access the library. Someone may choose to either synchronize the library for creating a backup in another place. Creation of multiple iTunes library helps to prevent loss of very rare media from your iTunes library. Apple allows their device to be connected to only one library at a time and this may limit users from creating many libraries to other computers.
In order to connect multiple device users will have to have a third party application such as iMusic in order to toggle the devices. Using iMusic is simple since you will be required to connect iMusic to the multiple devices and toggle them when you like to.
Part 1. Copying Files to Android Devices with iMusic
Most people tend to think that an iTunes library can only work on the apple powered device. The population of Android users is quite large to other devices and the need to sync their iTunes library with android has grown. Users can now sync their data with android devices using iMusic as a third party application that enables the process.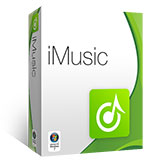 iMusic - Multiple iTunes Library with Simple Clicks
Download music from over 10,000 music and video sites.
Record music in original quality and automatically split the ads.
Discover and download music from more than 300,000 songs.
Transfer music between any two devices directly without iTunes.
Fix music library intelligently with correct ID3 tags.
iMusic is a definitive music downloader, but it also can rebuild your iTunes Library, backup and restore iTunes library. It is totally free programming that can be compatible with Windows and Mac. It can download directly or record music rapidly from 10000+ sites. It can fix ID3 tags, covers, and delete duplicate Song & remove missing tracks.
After you download and install iMusic. Launch it and connect you Android to coomputer. iMusic will detect it automatically. Then Click "Device" > "Transfer iTunes Music to Device". That's all!
Back up and Restore iTunes Library
Click "Backup/Restore iTunes Library" on the ToolBox window.
Then click Backup option to backup.
With iTunes Match, you can store all your music in iCloud.Storage clouds have grown in number but most people are not fully aware of its benefits. The most common benefit is that it can be accessed at any place so long as you have an internet connection, If users want to create a family library they will not have to send the library to every member they will create a cloud storage account such as Box and give the access password to every member of the family.
If you've already created multiple iTunes libraries, you can click the "Choose Library" button on iTunes to backup your iTunes Library.
Copying of files to multiple devices might be in different ways one may copy from iOS Devices to iTunes, from Phone/iPod/iPod to Mac and iTunes to computer. This three are the main ways that one can copy files to a certain device. This happens mostly if a user wants to create a backup of iTunes library to another device it might be two or more.
This is to identify the disorganized files and put them in order. It helps to reduce duplicates since the files are arranged in order.
First will open iTunes and select preference and then advanced option, after that you keep media files organized.