If your iTunes playlists disappeared , how do you restore them ?
Whenever you are changing your phone or upgrading your phone to new one then the first and most important thing is that backing up of your old iTunes library or your old device songs. Because it is a very hard task to collect your favorite songs which take many years to create a good playlist, so you don't want to lose them. It is good to take backup of your playlist by using any third party software instead of using iTunes. Today we are going to tell you about some ways which allows you to backup your iTunes playlists and restore them later to your other devices easily, in case of the iTunes library disappeared.
iTunes backup is possible to take and restore easily also. Users can restore previously taken back of iTunes library. We advise you to take your backup first in any external hard drive because it is really very simple to restore from the external hard drive. You can easily do it by following these steps.
How to restore iTunes from backup
Step 1. Now first of all you have to turn on menus of iTunes. You can do it by right clicking on the left side top corner of iTunes and then click on "Show Menus".
You can do it by CTRL+B. If you are using on mac then by default these menus will on.
Step 2. Once you are able to view your menu, then click on Edit> Preferences > Advance tab.
Step 3. Now after entering in the Advanced option, some option will come and you need to check on option with name "Copy Files to iTunes Media Folder when adding to folder". When you click on this option, iTunes will create a copy of that folder by leaving original folder at their place.
Step 4. Now the option of consolidate files will be there and then you need to click on OK is to be pressed to confirm that the consolidation is completed. Follow the path :File > Library > organize library to confirm it and in the end click on OK to proceed.
Step 5. If you want to save your data to another external hard drive, then you can do it easily by following this path again : Edit > preference > advanced
Here you can check default location of iTunes folder.
Step 6. Now follow the path which you have seen there and you will find out iTunes folder. Now copy or drag and drop this folder to external drive directly.
Step 7. Now once you have backed up your iTunes libraries to the external drive, to restore your iTunes playlists again to iTunes you need to visit itunes again. Follow the path to restore and locate folder of external hard drive again :Edit > Preference > Advanced
Here iTunes will display a message like the below screenshot. Now you need to locate the external hard drive where your iTunes library is saved. Here you need to click on Choose Library and then locate then folder.
Once you have located iTunes folder location then it will start sync your iTunes data to iTunes library automatically in some time.
Users can restore their iTunes playlists using library.xml files as well. Before continuing this process we advise you to be and expert person.
Step 1. To start restoring of your iTunes playlist you need to close you iTunes software completely.
If you are using mac then follow:
If you are using windows then:
My documents/ My music/ iTunes/ or Username the My music.
Step 2. Now user need to open iTunes folder and in this folder you will see file with name.
Copy this file or drag it on your desktop.
Step 3. Now you need to launch iTunes again and then follow the path:
File > library > Import playlist
To import your playlist
Step 4. Once you have clicked on Import playlist then it will ask you to locate then path of xml file where it is located. Browser path and then select xml file from the desktop and select ok. Now it will automatically sync all of your iTunes playlists to iTunes.
iMusic is one of the best software programs which allow users to restore their iTunes playlists to iTunes easily and quickly in just few clicks. Even you can take backup of your iTunes libraries, and you can restore them to your iTune by using iMusic only. iMusic is great software which comes with a lot of other features which allows you to do a lot of things with your iphone files. Users can transfer their favorite playlist to any other device using iMusic easily without any device limitation. We are going to discuss about the key features of iMusic first.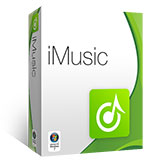 iMusic - One of the best media managing music for the iPhone, iPod and the iPad.
Download music from more than 300 music sites by copying and pasting the URL.
Record unlimited music from any website for playback in your computer with just one click.
Built-in music library let you browse and preview the lattest and hottest music.
Automatically save downloaded/recorded music to library for management and easy transfer.
Identify and tag music with artist, title, album, genre, and more with the latest technology.
Key features
iMusic is able to restore your iTunes playlist any time.
iMusic allows user to backup their iTunes playlists without any problem and share it to any other device.
iMusic can download music form more than 10000+ music sharing website.
iMusic is able to record music from any website over internet you are listening.
If you don't find any music over internet then you can directly discover music from iMusic platform.
You can transfer your music files to any other without any limitation of devices.
Automatically covert to the format supported by device while transferring.
Automatically fix music tags or id3 information in just one click.
Replace mp4 files to the mp3 format.
Professional inbuilt music play to playback your recorded or downloaded songs.
Manage your iTunes library without iTunes restrictions in just one click.
iMusic is the only software which allows you to use your android device with iTunes directly.
Burn you music files directly to CD and create your personal music CD.
How to Restore Your Music Playlist using iMusic
Step 1. First of all, visit official page of iMusic. Download and install it on your system to start using iMusic.
https://www.aimersoft.com/imusic.html
Now run it and you can user interface after launching iMusic.
Step 2.Go in the Toolbox tab of iMusic and then click on "BACKUP/RESTORE iTunes" option to restore or backup your iTunes playlists.
Step 3. After clicking on this option, it will ask you to Backup or Restore. Here click on Restore button to restore iTunes library.
Step 4. Now need to find out the directory where you have saved your backup files. Locate the file location here in this step. Select the files and click on Choose option.
Step 5. Now select the files which you want to restore such as Music, videos etc and then click on Restore button to restore these files.
Step 6. Now it will confirm that if you really want to restore your files then click on restore button. Now it will restore all of your iTunes files again to your iTunes library.
Video Tutorial: Restore iTunes Playlists by iMusic