Do you want to refresh iTunes library?
Last week, one of my friends asked me a question that I honestly believed was funny to begin with. He said, "My music folder had some songs deleted and new ones added. How should I get iTunes to update the library with this new data? Especially remove the songs from my iTunes library that are no longer there on my PC?" Well, don't you agree that it sounds funny to be wondering how to get iTunes, the amazing software from an even more amazing company, Apple, to refresh on its own? One would think that it must be a simple feature inbuilt in iTunes or something pretty easy to do at the least. However, I was in for a shock to realize that iTunes has no concept of watching a folder. What that means is that it cannot just 'refresh' on its own and check on files. Most of the times the only option left, is to manually locate the missing files and remove them. Well, worry not as I have another option for you that will make this job super easy. However, I will list all different methods here for everyone.
Refreshing itunes library is a very big task for the people who don't know about these things. Now wondershare is going to give a perfect solution for those people with beautiful software with name iMusic. iMusic is able to setup all things of iTunes library. You can create new or edit old libraries or delete or add new songs to these libraries. If you are looking to add fresh songs from any website to your library then iMusic can download songs form more than 10000+ websites for you or record any songs on any website over the internet where you found. It comes with a lot of other features we are going to discuss all those features one by one with you.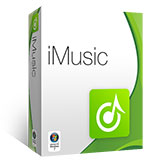 iMusic - One of the best media managing music for the iPhone, iPod and the iPad.
Download music from more than 300 music sites by copying and pasting the URL.
Record unlimited music from any website for playback in your computer with just one click.
Built-in music library let you browse and preview the lattest and hottest music.
Automatically save downloaded/recorded music to library for management and easy transfer.
Identify and tag music with artist, title, album, genre, and more with the latest technology.
Transfer music/playlist between iPhone/iPad/iPod/Android to iTunes/Windows/Mac easily.
1 click to transfer downloaded music and playlist to USB drive to enjoy in car.
Key features:
You can manage your iTunes library with iMusic easily by just clicking on one button.
iMusic is able to download or record songs from more than 10000+ websites for you.
It allows you to record any song or music whatever you found over the internet.
iMusic can transfer your music to any other device after download or record without any problem.
iMusic allows you to transfer music without any device limitation.
Allows you to directly discover music from iMusic platform without visiting any music sharing website.
Get your music with iMusic by download or by recording or by discovering music directly from iMusic platform.
Able to replace mp4 files to mp3 directly.
Use you android device with iTunes directly no any other software comes with this great features.
Transfer any android music directly to iTunes.
Automatically convert device format to other device compatible format when transfer.
Automatically fix music tags and covers in just one click by clean up library option.
Backup music to your laptop or computer and restore music again to the device.
How to Refresh iTunes library with iMusic Easily
Now we are going to tell you about the way of refreshing iTunes library with iMusic.
Step 1. First of all, download and install iMusic from the above official URL. After installing run it and open user interface of iMusic like the below screenshot.
Step 2. Now after opening it, you need to click on iMusic and then click on the "Clean up iTunes Library" option from the menu like the below screenshot.
Step 3. Now one popup window will open, from this popup window click on scan option. From here you need to click on "Scan" button, it will scan your whole music library.
It will scan you library and fix all the problem of your iTunes library. It will fix missing tags, missing covers, duplicate tracks and missing tracks automatically in just one click for you.
Rebuild iTunes Library
You can rebuild your iTunes library also by using iMusic in just one click. Let's discuss it how you can do it with iMusic.
To rebuild your iTunes library by using iMusic, first of all you need connect your iPhone or android device with your computer by using USB cable. After connecting open iMusic and go in the "Tool Box" option and then enter click on "REBUILD ITUNES LIBRARY" option.
Now it will rebuild your whole iTunes library again. iMusic will add new songs to iTunes from ios/android device directly in just one click by scanning all new music files on your connected device.
Video Tutorial: How to Rebuild iTunes Library with iMusic
You can refresh your iTunes library directly with iTunes also. So you need to follows only few steps to do it which we are going to share with you.
Step 1. First of all quit your running iTunes to follow this process of refreshing itunes library.
Step 2. Now you need to launch iTunes app again. After launching go in the Option Tab and click on it.
From the option tab "Choose library".
After tapping on "Choose library" Go to the iTunes folder and choose it as your library.
After selecting it, it will automatically refresh your iTunes library.
Direct method
You can do it direct also. Go on your computer and launch your iTunes application.
Move cursor to File -> Add to library
Select the location of your iTunes library (ex: iTunes folder)
iTunes app will relocate or refresh all meta data and files you already have to library. Don't worry it won't recreate duplicate files.
Copytrans software allows you to transfer music and all other files of your iphone or any idevice to computer. You can take backup of your ios devices by using this software easily in just one click. Copytrans software comes with a lot of other features, it can refresh and rebuild your itunes library easily.
http://www.copytrans.net/copytrans/
How to refresh iTunes library with copytrans:
Step 1. First of all, you need to download Copytrans from the above url and then install and run it on your system. When you will run then it will automatically list all of your available tracks available in your iTunes library.
Step 2. When it will show you all tracks of your iTunes library, it means it is automatically refreshed your whole iTunes library.