Want to know more about your iTunes library and your musical tastes? Analyze your iTunes library with Super Analyzer. It creates a variety of charts and statistics based on your iTunes library, such as how many songs in each genre, which hour of the day you listen to the most music, how quickly your iTunes library is growing, how about the song quality, and what artists/albums/genres/decades are played most.
All the generated charts and statistics are easy to be shared with others via image, PDF or HTML web page. More iTunes and iPod Software .
Charts and Statistics by Super Analyzer
How Many Songs You Have in Each Genre
Most Played Artists and Albums
The Growth of iTunes Library over Time
How Many Songs You Have Listen During Each Hour of the Day
Super Analyzer Requirements and Usage
1. Both Windows and Mac are supported.
2. Requires Java and iTunes.
3. Free to download and use. To use it, unzip the file to a folder, and double click on SuperAnalyzer.jar to run.
Part 2. Scan iTunes Library with iMusic
When you are looking anything to fix your itunes library automatically without any problem then iMusic is the best software. It allows you to rebuild your iTunes library in just one click and analyze iTunes library easily. iMusic comes with a lot of other features which makes your music life very easier and great. This software allows you to download music from more than 10000+ websites also or if you want you can record from all websites as well.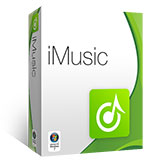 iMusic - Manage iTunes Library with One Click
Download music from over 10,000 music and video sites.
Record music in original quality and automatically split the ads.
Discover and download music from more than 300,000 songs.
Transfer music between any two devices directly without iTunes.
Fix music library intelligently with correct ID3 tags.
1 click to transfer downloaded music and playlist to USB drive to enjoy in car.
Ability to burn downloaded songs and playlists to CDs easily.
Key features:
iMusic can download music from 10000+ music sharing websites.
iMusic not only can download it but also can record music from websites.
If you are not able to find any music site or any music over internet, you can directly discover it from the iMusic platform.
You can record any songs or playlist whatever you find over internet by using iMusic.
Transfer to any other device without any limit.
No limit on transferring music between different devices.
You can use your android device with iTunes without any problem. No any other software comes with this function.
Automatically convert music format to device supported format after transferring.
Automatically delete duplicate and fix music tags and id3 information also.
Replace mp4 files in the mp3 format in just one click.
Allows you to create your personal CD collection of your song after downloading or recording.
Inbuilt music player to replay your downloaded music.
How to scan iTunes library with iMusic easily:
iMusic is a great software which allows you to manage and create or edit your iTunes library easily without any need of iTunes. iTunes can rebuild your iTunes library in minutes. Now we are going to tell you how you can scan your iTunes library by using iMusic.
Step 1. To scan you iTunes library with iMusic first of all you need to open iMusic by double clicking on the iMusic icon.
Step 2. After opening user interface of wondershare iMusic you need to click on "Clean up iTunes library" to scan your iTunes library.
Step 3. Once you have clicked on this option one popup window will open in front of your like the below screenshot then click on the scan button.
When you will click on this scan button then it will automatically fix missing tag, missing cover of albums, automatically delete duplicate tracks and missing tracks also in just one click.
Step 4.iMusic could help you automatically fix the missing tags, delete duplicate tracks . you could choose according to your needs.
iMusic music toolbox comes with so many other functions.
From here you can rebuild your iTunes music library and transfer your ios/android music directly to iTunes.
You can directly transfer your iTunes music to android or ios devices.
With toolbox you can backup or restore your itunes library to a safe place or from a safe place to iTunes again.
One option is there with name remove DRM which can replace your mp4 files to mp3 directly.
Or you can transfer you playlist to your music of car to play in the car.
Or create a CD of your downloaded or recorded music to listen later by using Burn CD option.