Do you know how to upload music to iTunes? It can be a little bit complicated if it's not something that you're used to doing. However, there's nothing that can beat the convenience of storing your favorite songs in a single library! All organized and ready for you to use (especially if you're an iOS user.) If you want to learn how to import music from your computer to iTunes, continue reading to be introduced to three unique methods of doing so! Including a manual method, a method using a data transfer tool, and at the very end, we'll show you a quick tip for converting music to import to your iTunes library!
As mentioned, the first methodology that we're going to introduce is the "manual" method. This is what we've decided to call it, but it's actually just using what is called the drag and drop method. It's rather simple, so long as you have your music prepared and iTunes already installed on your PC. This method will work for both Mac/Windows as well (with just the slightest bit of difference from one method to the other.)
Steps to Upload Songs to iTunes by Manual Work
Step 1

— iTunes Music

You're going to have to make sure that the music that you want to import to iTunes is all prepared. Keep it open on Windows Explorer, or make sure that it is accessible from your desktop.

Note: iTunes will accept most of the common audio file formats and can convert others if needed. Still, if your manual data transfer fails, consider an incompatible format as one of the potential issues.
Step 2

— Drag and Drop Method

With your music folder open and iTunes launched, you can now use the drag and drop method in order to import songs onto your iTunes library.For this, all you need to do is select the files that you want to transfer, drag it towards the iTunes window, and then drop it onto the empty library page (as is shown in the image below.)
Step 3

— Transfer Success!

Now you've learned how to upload songs to your iTunes library!

If the transfer goes well, then the music that you transferred should appear on your iTunes library (like in the image shown below.) If the transfer fails, then consider trying out one of the two methods that we're going to be introducing below.
For our second method, we're going to be using a data transfer software called iMusic. With it, you can manage music on your computer, phone, iTunes library, etc. all in one place! It also has tons of great extra features — maximizing the convenience of automated transfers. Be it phone to iTunes, iTunes to a phone, device to device, iTunes to USB, and so much more! What we're going to be demonstrating for this portion is one of its more basic features, but it still beats the manual method that we just showed above. If only because you won't have to worry about dragging and dropping files! No, all you'll need is to know where your music folder is located!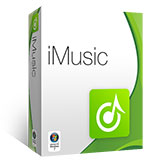 iMusic - Move Music from iTunes to Android with Simple Clicks
Variety of transfer options between mobile devices, your PC, iTunes, USB, CDs, etc.
Direct library management for both iTunes and Device library.
A specialized toolbox filled with convenient convert, transfer, removal, etc. options!
1-Click Music downloader and recorder.
Sleek and 100% intuitive interface with a premium but beginner-friendly feel.
1 click to transfer downloaded music and playlist to USB drive to enjoy in car.
Ability to burn downloaded songs and playlists to CDs with iMusic.
Tutorial to Upload Music to iTunes by iMusic
Step 1

— iTunes Library

First, you'll need to launch iMusic — the FREE trial version can be found here (for both Mac/Windows OS.) Then, move to the ITUNES LIBRARY page, which can be accessed by selecting the second icon on the top menu bar (highlighted in the image below.)

This is where you can view your iTunes library.
Step 2

— Add items

In order to add items to your iTunes library with iMusic, you will need to either select the Add item button or the "+" icon that is pointed out in the image below. Either one will do!
Step 3

— Browse

After selecting the "Add Item"/"+" option, the 'Browse for Folder' window will appear. On here, you need to browse for the folder with the songs that you want to import to your iTunes library! Ours, for example, was under Desktop and called "iTunes Music."

Once you've located and selected the folder of your choosing, click OK and iMusic will automatically transfer all the songs on that folder to your iTunes library!
Finally, for the third part of this article, we're going to introduce you to a neat little trick of converting audio files from a computer with iMusic! As mentioned, this program is packed with all sorts of interesting features, and this convert feature can be very helpful when it comes to transferring your data to iTunes, your device, etc. It's not that difficult either! Continue reading to learn how.
Tutorial to Import Audio Files from Computer then Convert to MP3 Format by iMusic
Step 1

— Tool Box > Convert Music

For this demonstration, we're using the Mac-version of iMusic (there are minor differences between versions, but for the most part the features stay the same.)

To start, click the TOOLBOX icon on the top menu bar. Then under "Music Toolkit" select the Convert Music option.
Step 2

— Convert

On the convert window that appears on your screen, you need to select the Add button on the upper left-hand corner. A pop-up should appear after this, asking you to locate the files that you want to convert!
Step 3

— MP3 > Convert!

Once you've added the files that you want to convert, select the MP3 file format next to Save as… and then click the Convert button!
Step 4

— iTunes Library > Add!

If you want to add the newly converted audio files onto your iTunes library, select the LIBRARY icon on the top menu bar, and then the "+" icon.
Step 5

— Browse for Converted Data

You can find the converted audio files under iMusic > Convert. Select all the converted MP3 files, and then click the "Open" button on the bottom right-hand corner of the screen in order to import these songs to your iTunes library!
Conclusion: That concludes our quick "How to Upload Music to iTunes" tutorial! Technically, we were only able to teach you the manual and iMusic method today. However, they're really all that you need! With iMusic, especially, you can get the job done quickly as well as transfer data between all your different devices! Which not only ensures that you have a backup for all of your favorite songs, but also a way of accessing them wherever you go!