Looking for a good iTunes music converter? We have two helpful solutions that you might want to try. One of which you probably already know about — although you might not know about its MP3 conversion feature, and another is a third-party program that allows for the convenient conversion of songs to MP3 along with many other great features and tools. Continue reading to learn more! We're going to be starting with a quick breakdown of why you might want to convert your iTunes music to an MP3 file!
What are the reasons that one might choose to convert iTunes Music to MP3? Let's discuss it! For that, we'll have to introduce you to iTunes favored audio format, and why MP3 is now the most popular audio format.
1. iTunes Format
At the moment iTunes' preferred audio format is AAC. It is very similar to MP3, in that they are both "lossy." What does that mean? Quite literally, the files are compressed in a way that makes it easy for the data to be distributed on the internet.
2. AAC Format vs MP3
Is MP3 better than AAC? Not in terms of quality, AAC still offers a better sound than MP3 (no matter the bit rate.) However, one can argue that MP3 is more accessible — there are many media players and converters that only support MP3.
3. Small File Size
One of the reasons that the MP3 format is so popular is because it is compressed. That means that the size of the file is a lot smaller than most. Of course, that does cut back on some quality, but it isn't so much that the regular untrained ear will notice it.
4. Quality
We briefly mentioned this in the previous listing, but despite the fact that a lot of people gripe over the quality of MP3 files, there isn't enough of a difference for the regular person to notice.
5. Usability
In terms of how usable the format is, there's no question that it's the most versatile audio format available. You'll hear it literally everywhere. Case in point, that means that you can use it practically everywhere as well.
6. Compatible Software
To add to the previous subject, MP3 files are the most accepted audio file right now. That means, that it's compatible with almost every single software available out there. Be it audio downloaders, editors, converters, etc.
7. Compatible Device
Outside of just programs, the MP3 file format is also compatible with all sorts of mobile devices. That includes iOS, Android, Windows, and so much more. Everyone listens to their music on their phone these days and having your files as MP3 is one of the easiest ways of making that possible.
8. Overall Versatility
Converting MP3 files to any other audio format is also incredibly easy. It's small in size and recognized by all converters. So, you won't have to spend hours trying to find a converter that will allow you to change up your content.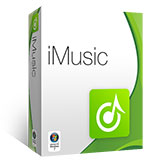 iMusic - Best iTunes Alternative to Convert iTunes Songs to MP3 Easily
Converting Songs/videos from iTunes to mp3 with one click.
Copy Files to iOS/Android Devices. Put music, photos, playlists, videos, audiobooks, and more from Mac/PC to iPhone, iPod touch, or iPad.
Download Music from 3000+ Sites. Download music from YouTube, Dailymotion, Spotify, etc 3000 music sites for free.
Record Music from Radio Stations. Record any song that you can play on your PC/Mac with ID3 tags attached.
Create your music library from thousands of online music sites or music playlists to enjoy anywhere.
1 click to transfer downloaded music and playlist to a USB drive to enjoy in the car.
Ability to burn downloaded songs and playlists to CDs with iMusic.
As we mentioned in the very beginning, we're going to be introducing how you can use a very popular program in order to convert iTunes Music to MP3! If you haven't guessed already, this program is iTunes! I know, it sounds impossible — iTunes is very complicated after all. However, there is a way, it's just not necessarily advertised as a method, and neither is it one that is easily discoverable. What are the pros and cons of using this built-in converter? Let's discuss this before we go straight into the "how-to" breakdown.
Pros and Cons of Inbuild iTunes Music Convert -iTunes
Pros:
Converting straight from the source.
You won't have to download another software.
Bulk-conversion is possible.
FREE built-in tool.
Cons:
Manual Conversion — you'll have to select each song that you want to convert.
Complicated — Involves editing ID3 Tags.
Not meant for beginners.
Slow Process.
Steps to Convert iTunes Music to MP3 Format by iTunes
Step 1

— Preferences...

To begin this long and admittedly complicated process, you will need to do the following:

Click the iTunes tab > Locate and select Preferences… (as is shown in the image below.)
Step 2

— General Preferences

Under the General Preferences window — which should pop-up if the first step was done properly, you will discover a lot of different options. You can ignore pretty much most of them. The only important one is the 'Import Settings' option.

Select that and wait to be moved to another window.
Step 3

— Import Settings

Next, under the Import Using menu, select the MP3 Format. This has defaulted as AAC Encoder (as is shown below.) However, to make it so that your iTunes music is automatically converted to MP3, you'll have to change this.

Change options and click OK to save the changes you've made.
Step 4

— Convert

Now that you've changed the import settings, you will now be able to select songs from your library and convert them by editing them using the ID3 Tags manager. To do this…

Select the songs that you want to convert, and then click File > Convert > Convert ID3 Tags. That will give you the option to convert your iTunes songs to an MP3!
For our second iTunes Music converter solution, we have iMusic. We're going to be taking things a bit more creative with this one by showing you how you can use iMusic's DRM Removal tool to get copies of your purchased iTunes music in a transferrable format — specifically, as an MP3 audio file. What else can be done using this iTunes Music Converter? We're going to be breaking down its key features before diving into the full how-to process. So, stay tuned!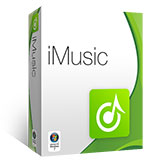 iMusic - Convert iTunes Music to MP3 with Simple Clicks
Best iTunes music converter to convert music from iTunes to MP3 format without erasing existing data.
iTunes Library feature for managing and editing ID3 Tags.
Device Feature for transferring iTunes music to your mobile devices (or managing your mobile device's data library)
Toolbox with extra tools — including the DRM removal tool described below.
Get Music Feature for downloading and recording songs from other websites (MP3 format conversion available)
Sleek and Intuitive Interface that is easy to use.
Steps to using iMusic to Convert Music from iTunes to MP3
Before beginning the converting process, click the following link to download its free trial on your Windows or Mac PC.
Step 1

— Toolbox & Remove DRM

To start this process, you'll need to have the iMusic software installed (we're using the Windows version for our demonstration, but a Mac version is also available for download.)

To start the DRM removal process, go to the iMusic TOOLBOX tab, and select the Remove DRM option.
Step 2

— Search

A window should appear showing your DRM (iTunes purchased) music. To convert this, click Search. Doing so will prompt iMusic to search the web for FREE and non-DRM protected versions of the songs in question

.
Step 3

— Download

Once downloadable versions of your DRM music have been found, click the Download button.
iMusic will once again ask if you want to download the FREE music, just click Download to confirm.
Step 4

— Automatic Download

All the DRM iTunes music in your iTunes library should now be automatically downloaded in an MP3 format — you can view its progress by selecting the Download icon at the top right-hand corner of the screen.
Step 5

— Download Complete!

Once the download has been completed, all the songs should have automatically been transferred to your iTunes library. You can view and edit them on iMusic through the ITUNES LIBRARY tab (shown in the image below.)
Conclusion: And so, we end our iTunes Music Converter tutorial! We offered only 2 solutions for you today, but that's all you're going to need in the long run. iMusic, especially, was created for making the process as smooth and pain-free as possible. So, make sure to check it out for yourself! It has so many more options and tools other than the one demonstrated too. So, give it a whirl, and see just how much value you're getting for such a premium product!