Want to learn how to transfer music from computer to iTunes? We have two quick and easy methods that you can try! One of which, of course, is the more traditional way of doing it — by using the iTunes software to transfer directly from your library to your desktop. However, the other one is going to be a bit of a twist, as it's a third-party program that will move the files for you! See just what we mean by that as we go further into this music from computer to iTunes breakdown.
As promised, we're going to be starting with the iTunes method. For most, this is probably the only available option. After all, it only makes sense that you use iTunes in order to transfer music to it. Of course, these days, even this is pretty much 'null' at this point — there are many third-programs that you can use that will allow you to much more easily transfer songs to your library, and without having to deal with the limitations that Apple enforces on its users too! But we'll introduce that later, first, let's talk about what you need in order to use this program for manual transfers between your PC and your library and how you can go about doing it once the conditions are met!
In order to use the iTunes method properly, you will need to make sure of the following:
Have the songs that you want to move prepared close by, either on your desktop or opened on Windows Explorer(Windows)/Finder(Mac)
Make sure that they're formatted properly as well, by that we mean, make sure that it is in an iTunes compatible format. Apple is very picky about its accepted formats, iTunes can and will convert some of the more common programs to something more acceptable, but it will not do this for all. If your upload fails, it's because the format is not accepted by iTunes.
Finally, another reason why your upload might have failed is because of DRM. If the music is protected, you can neither take it out or put it into iTunes. That's just how it is.
Guide to Transfer Music from Computer to iTunes with Manual Work
Step 1

— Create a New Folder

This first step is where you put all the things that we mentioned above into practice. You'll need to create a folder that you want to put all the music that you want to store in your iTunes library, and… Make sure this folder is close by, make sure that all the audio files are properly formatted, and make sure that there is no DRM-protected music.

To create a new folder, right-click on your desktop screen and just press the New Folder option on the drop-down menu that appears. Name it whatever you want to — we named ours "iTunes iMusic."
Step 2

— Drag and Drop

Now, launch your iTunes program. All you really have to do next — if you got all the preparation work 100% complete, is to drag and drop the folder that you made onto your iTunes window!

If it doesn't work, then please refer to the list of pre-requirements and try again OR you can try the other method that we're going to be displaying down below.
If you're tired of iTunes' many limitations, then you might be interested in the third-party program that we're going to be introducing today. This one goes by the name iMusic, and it was created for this very reason. With this, you can manage your library, transfer songs, download songs, record songs, and so much more. It's literally the most convenient iTunes third-party program in the market, and unlike iTunes, a lot of the prep-work is unnecessary because it accepts all formats and offers tools that can help you bypass transfer all music without trouble. Key features of this third-party software include the following: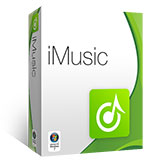 iMusic - Transfer Music from Computer to iTunes on Mac with Simple Clicks
Export music from computer to iTunes on Mac/Windows/iphone xr/xs/xs max/iPod/iPad easily.
ID3Tag Manager — edit album images, song name, artist name, etc.
Automatically export iTunes library to a device (both iOS and Android devices)
"Get Music" Available for downloading and recording music from 3000+ compatible websites.
Premium toolbox with plenty of convenient one-click tools for transferring, managing, and editing your media libraries.
1 click to transfer downloaded music and playlist to USB drive to enjoy in car.
How to Transfer Music from Computer to iTunes on Mac with iMusic
Step 1

— Add or Drag & Drop

We start by downloading and installing the iMusic program. Once installed, we can launch it and move to the Library page (shown below.) On this page, you can drag and drop media (very similar to the iTunes method mentioned above, except you don't have to worry about formatting or DRM.)

As an extra option, you can also select the Add button on the top-right corner of the screen. Continue to Step 2 to see what this will do.
Step 2 — "Add" button
After clicking the "+" button, a Mac pop-up will appear (like the one shown below.) On there, you can browse and choose the audio files that you want to upload to your library.
Either select a folder (to move all of its contents)
OR select songs (either single or multiple) to move individual audio files.
Once you've finished selecting the files you want to move, click the Open button.
Step 3 — Library
This should be how your iMusic library will look like after transferring songs onto it. If you launch your iTunes library, you'll notice that their contents are exactly the same. That is what we meant by the direct iMusic to iTunes connection! Try it out for yourself and see how easy managing your iTunes library can be without actually using iTunes!
Video Tutorial: Add songs from PC/Mac to iTunes Library Easily-iMusic
| Features | iMusic | iTunes |
| --- | --- | --- |
| Download & Record Music with 1-Click | Yes | No |
| Transfer Music from iTunes to Android Phones | Yes | No |
| Remove DRM | Yes | No |
| Transfer Playlist to USB Drive to Play in Car | Yes | No |
| 1 Click to Clear Up iTunes Library | Yes | No |
| Music Player | Yes | Yes |
| Website Download Capabilities | APPLE STORE ONLY | 3000+ COMPATIBILITIES |
Conclusion: Although there is no denying the convenience and logic that comes with using iTunes to transfer music onto iTunes. It also comes with a lot of bumps in the road that most people would really rather not deal with. If you're one of those people, then make sure to try out the iMusic software that we introduced today! As you've probably read, it is highly convenient and will allow you to do a lot of the things you can do with iTunes — except more intuitively and with much less stress! Try it out and see.