Want to learn how to import a new iTunes library to your Mac or PC? Moving your iTunes library is actually not as hard as you think, it's just a matter of knowing how to do it and taking advantage of the tools that are available for you! We're going to be going over the process below. Including a quick introduction to the FREE iTunes method as well as a more intuitive process that involves using a third-party program called iMusic. So, make sure you continue reading to learn the easiest ways that you can import iTunes library to a new PC, external drive, etc.
First, we're going to show you how you can take your old iTunes library, and then import it onto a new PC (so that all your settings and data will be moved entirely!) For this, we're going to be using the FREE built-in features offered by iTunes. It's a project that isn't completely suitable for beginners but — with some practice, and by following our instructions completely, it is doable.
Steps to Import iTunes Library to A New Place for Free
Step 1

— File ; Library ; Organize Library

For our sample, we're going to be using the Mac version of iTunes (but there's not much of a difference between the two.) At least not when it comes to this portion of the tutorial.

On a Mac computer, select the File ; Library ; Organize Library… options.
Step 2

— Organize Library

An Organize Library tab should appear on your screen — shown below.

On here, activate the "Consolidate Files" option and then click OK to save your option changes. This will allow iTunes to automatically put copies of all your media into the iTunes media folder (whilst also keeping them where they had been originally.)
Step 3

— Preferences

Next, we're going to be changing our preference settings. To do this:
On a Mac computer, click the iTunes tab and select Preferences.
On a Windows PC, click the Edit tab and select Preferences.
Step 4

— Advanced Preferences

A window (shown below) should now appear on your screen with all the different preference settings. Go to the available Advanced settings .Then, activate both the "Keep iTunes Media Folder Organized" and "Copy Files to iTunes Media Folder..." options .Finally, to save the changes you made on your preference settings, click OK.
Step 5

— iTunes

Now, you should have your iTunes library prepared. Just search for the appropriate one (with an organized iTunes media folder) and transfer it onto an external drive or disk. You will need to move this to whatever Mac computer or Windows PC.
On Mac, transfer it to the Music folder.
On Windows, transfer it to This PC Music.
Step 6

— Import to New pc.

After transferring your old iTunes library to your new computer, you'll have to launch iTunes in a very specific way.
On Mac, press the Options key on your keyboard and then launch iTunes.
On Windows, press the Shift key on your keyboard (hold it) and then launch iTunes from the Start menu (it will not work if you launch it from a shortcut.)
If you do this correctly, then the following message should appear (shown below), select the Choose Library... option.
Step 7

— Browse for the Location of the iTunes Library.

Next, browse for the location of the iTunes library that you transferred. To import this old iTunes library to your new PC, all you have to do is select it and then open it by clicking the Open button . After this, all the data of your old library should be imported, and your old iTunes library should launch without a problem.
For this next tutorial, we're going to be teaching you how to import your iTunes library to a new place using iMusic (the third-party program we discussed in the introduction.) This is not one of iMusic's primary features. It's actually just a little extra tool that it provides for its users — along with all the other functionalities and options that it offers. In this long list of features, the following are the most relevant: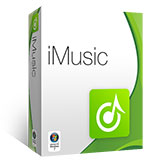 iMusic - Best iTunes Import Tool to Import iTunes Library with Simple Clicks
Importing iTunes library to a new place without erasing existing data.
Toolbox — A function with multiple extra tools and options, including a DRM removal tool, a back-up tool, a CD burning tool, etc.
Get Music — A function for downloading and recording music for your PC, mobile device, and more.
iTunes Library — A function for managing your iTunes library and the data that it is holding (be it your audio, video, apps, podcasts, etc.)
Device — A function for managing your mobile device's library (compatible with both iOS and Android.)
A sleek and yet powerful interface designed for even the utmost of beginners .
Steps to Import iTunes Library to a New Place via iMusic
Step 1

— Toolbox

As mentioned in the list of iMusic's key features. It has a Toolbox function with many extra features (for making transfers and data management as easy as possible.) On the Toolbox tab, choose the "Backup/Restore iTunes" option (as is shown in the image below.)
Step 2

— Backup

A pop-up window should appear on your screen (shown below.) On here, there are two options. For exporting your iTunes library, you need to select the Backup option.
Step 3

— Select Contents > Backup

On the next window that pops-up, you can choose what you want to back up on your iTunes (the contents of this list will depend on how full your iTunes library is.) You can also choose where to save the backup by browsing for a folder under Backup path. To finalize the backup, press the Backup button to continue.
Step 4

— Copy iMusic Backup Folder

After the backup has finished processing, you'll be able to copy the new iMusic Backup folder (found in This PC > Music > iTunes > iMusic Backup Folder.) Copy this iMusic backup folder onto a USB or an External drive and move it to your new PC.)
Step 5

— Restore

After having transferred your iMusic backup folder to your new PC, you can now restore it by using iMusic once more. You'll have to go to the Toolbox function page again, then select the "Backup/Restore iTunes" option, but instead of choosing Backup like we did before, you need to…Select the Restore option (shown below.)
Step 6

— Select your iMusic Backup Folder

This is what the next window should look like. On here, you can Choose the folder where you moved your iMusic backup folder. Once it's been chosen, you can then select the items you want to restore, and then click the Restore button at the bottom of the window.

This should have not only restored your iTunes library on your iMusic library but also your iTunes library on actual iTunes!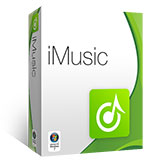 iMusic - Importing Old iTunes Library to a New Place without Any Hassle
Transfer Files to Mac/PC/iTunes Library. Transfer music, playlists, videos, and more from iPhone6/7/8/x/xs(max), iPod Touch, iPad/Android devices to Mac/iTunes/PC.
Copy Files to iOS/Android Devices. Put music, photos, playlists, videos, audiobooks and more from Mac/PC to iPhone, iPod touch or iPad.
Download Music from 3000+ Sites. Download music from YouTube, Dailymotion, Spotify, etc 3000 music sites for free.
Record Music from Radio Stations. Record any song that you can play on your PC/Mac with ID3 tags attached.
Create your music library from thousands of online music sites or music playlists to enjoy anywhere.
Conclusion: To conclude! There are definitely ways of importing your iTunes library to a new PC. Some ways are just more complicated than others! As for our recommendation, we suggest that you try out the iMusic method of backing up and restoring your iTunes library. The process is straight forward, and you won't have to worry about accidentally not being able to fully restore all the data that you had on your old iTunes library!