Want to learn how to download songs from iTunes? Of course, by this, we mean being able to move already purchased music from your iTunes library to a new PC or device. This is without using the rather limiting automatic and manual sync features that iTunes offers — mainly because they won't work if you want to transfer it onto your desktop or even on an Android device. So, if you want to learn how to download music from iTunes to Android, continue reading and be introduced to a couple of interesting methods that you can try!
First, we're going to be introducing a method of downloading songs from iTunes and moving it onto your PC or Android device. This will be using the manual method (limited to windows OS-only.) Of course, in order to use this method, you will need to have the iTunes software, an Apple account where you can purchase music, and a device & device cable to connect with your PC! Here's a couple of quick tips before we start the actual tutorial!
As mentioned, this is a Windows-only method (but similar results can be reach on Mac if you download a program called Android File Transfer)
When you make your music folder, make sure to put it in a place where you'll be able to locate it easily.
Use the SHIFT key and the ↓ & ↑ keys in order to select a bunch of files at a time.
Steps to Download Songs Already Purchased from iTunes
Step 1

— Create New Folder

The first thing that you have to do, is to create a new folder. You can call it whatever you want, but make sure that you create it in a place where you'll be able to find it later (i.e. your Desktop.)Create a New Folder on your desktop by right-clicking on an empty space and then selecting "New"> "Folder".
Step 2

— Drag and Drop

Now is the time to launch iTunes. Immediately, you should be led to a page that will display your iTunes library (including your iTunes purchases.) As you can see from the image below, we also have our new folder (called "iTunes Music") set up right beside it to simplify the process.

Select the items that you want to download then drag and drop them onto the appropriate folder.
Step 3

— This PC > Device

If all you wanted to do was download songs from iTunes to PC, then you can stop here. However, if you want to download music from iTunes to an Android device, continue on!

Access the "This PC" page (select it from the left side-bar of the Windows Explorer) and choose the device that you want to download your iTunes music to.
Step 4

— Allow Access

On your device, a pop-up (shown below) should have appeared. It will ask you to "Allow access to phone data…" Do not worry, this is completely safe. Just click the Allow button and move back to your PC.
Step 5

— Phone

Only when you "Allow" access will you be able to see the following option under your device. Select "Phone" in order to access your device's storage.
Then, scroll down until you locate the "Music" folder.
Step 6

— Drag-and-Drop

Similar to what we did previously, we're going to Drag & Drop the downloaded iTunes songs (from our "iTunes Folder") onto our Device's "Music" folder — as is shown in the image below. That's all there is to it! Now, if you check, you should have iTunes downloaded music on your Android device.
Now, if you want to simplify the process even further. We recommend that you try out the iMusic data transfer software. As a warning, it does start a bit complicated at first. However, the first few steps are just a one-time thing and are something required by all Android data transfer programs. Once you break this program in however, you'll be able to enjoy quick, efficient, and stress-free automatic sync between your iTunes library and your Android Phone! Other special features provided by this program include: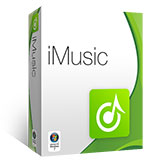 iMusic - Download Songs from iTunes to Android Phone Easily
Move songs from iTunes to Android without erasing the files.
1-click to backup iPad music to iTunes Library/Mac.
Transfer music from Mac/PC/iTunes to iPhoneXR/XS/8/8plus/Android phone easily.
Download music from over 3000 music sites, including download YouTube to MP3.
Record music from any radio stations with music tag, covers, album name attached.
Built-in library collected thousands of songs for free download.
Key Features of iMusic
iOS/Android full data transfer of music to and from iTunes library.
Sleek Interface that is easy to use and very beginner friendly.
One-Click Download options for songs online.
Premium Toolbox with special iTunes, Device, and PC tools.
iTunes Library & Device Library with add, remove, export, etc. tools.
Download Music from iTunes to Android Phone by iMusic Easily
Step 1

— Device

When you launch iMusic for the first time with an Android device connected to it, you'll be met by instructions on the Device page. This is a set-up process required by all third-party transfer programs. However, as mentioned, it's something you only do once.

It is skipped completely after the first time.
Step 2

— Settings > About Phone

You can follow the set-up instructions directly on iMusic if you'd like, but we'll also be going through them a bit at a time through steps 2-4.

To start, you'll need to access Settings > About Phone on your device. Once on the About phone page, click "Software Information" to move forward.
Step 3

— Build Number

This might seem a bit strange, but next, you need to click the "Build number…" option seven times! You'll know that you've done it correctly if the "Developer mode has been turned on" message appears on the bottom of your screen!
Step 4

— Developer Options > USB Debugging

Now, we're going to backtrack a bit and go back to the "Settings" main page. There, a new option called "Developer Options" should have appeared.
Select the Developer Options and locate the "USB Debugging" option.
Toggle ON the USB Debugging option.
That's it! You're done with this part, and you'll never have to do this again — for iMusic or any other third-party software that is able to transfer iTunes music to an Android device.
Step 5

— Connected Device

Now, if we go back to the iMusic on the "Device" page, the instructions should have now disappeared in exchanged for a preview of your device and your options!
Step 6

— Transfer iTunes Music to Device

Still on the "Device" page, select the "Transfer iTunes Music to Device" option in order to be able to download songs from iTunes automatically!
Step 7

— Download Songs from iTunes!

A secondary window should have appeared where you can select which files on your iTunes library you want to 'download.'

Note: Make sure the "Entire Library" option is selected in order to transfer everything, and then, select the Transfer button in order to finish up!

If you want to try iMusic out for yourself, download their FREE trial from their official website.
Although downloading songs from iTunes can be pretty easy, there are things that you're going to have to watch for. Down below, we're going to quickly go over a couple of the most common questions and concerns people might have when trying to download songs from iTunes in a simple Q & A.
Q.1 — What Should I Do If the Transfer Fails?
There are a couple of reasons why you might not have been able to complete the transfer. Most of the time, however, it is because the connection between your PC and your device is spotty. Make sure that the cable you're using is in good condition.
Q.2 — Can I Download DRM?
iTunes DRM files are highly restricted. As a corporation, Apple strives to grow its user base, and as such DRM music can only be listened to on specific devices (mainly iOS.) If you want, there is a method of removing DRM files using iMusic as well. By doing that, you can proceed with the usual automatic sync without a problem!
Q.3 — Is it Safe?
Is it safe to downloads iTunes songs to your PC or device? Yes, it is! The methods we demonstrated above are all completely safe, both for your PC and your mobile device. No harm will be done, and you'll be able to enjoy your songs on your computer or phone!
Conclusion: That concludes our quick overview on How to Download Songs from iTunes. Hopefully, we were able to answer whatever questions you might have had over the process of transferring iTunes songs from your library on your device or computer! Now, as far as our recommendation goes on which method you should try, the winner has to be iMusic without a doubt! Give it a try for yourself and see just how easy it can be!