Looking to learn how to transfer videos from PC to iPhone? You don't necessarily have to stick with just the normal iTunes method - which has a tendency of being too overcomplicated anyway. There are a bunch of new solutions now available in the market that you can try immediately if you want to transfer a video quickly and easily from your computer to your device — four of which we're going to be breaking down and comparing below! So, if you want to see how each method compares to each other, make sure to stick around until the end!
To provide a clear comparison, we're going to be first demonstrating the 'normal' method of transferring videos from iTunes, with iTunes. People have a tendency of sticking to this method — because it's the obvious choice — if you have an iOS device then you use iTunes (as that is the main media player available on all iOS devices.) However, this is rather limiting in and of itself, as it forces you to purchase and consume only Apple media. In any case, let's get down to the actual demonstration.
Guide to Transfer Videos from PC to iPhone by iTunes for Free
Step 1

— Transfer Videos from PC to iPhone with iTunes!

In order to transfer videos from PC to iPhone with the iTunes software, you'll need to have your iPhone already plugged in and preferably the newest version of the iTunes software installed.

If you're good on both ends, you should be able to launch iTunes and see a little device icon at the top left-hand corner of your screen. Click this Device icon so that you can access your iPhone's sync settings.
Step 2

— Sync Movies

Once you're in the 'Settings' menu, you can select the Movies tab specifically from the sidebar so that you can edit the actual video sync settings (which are shown in the image below.)

To turn on the automatic sync of your videos, make sure that you have the "Sync Movies" option clicked on (2) and then choose whether you want to sync only specific categories of music or if you want to move it all (3.)
Step 3

— Apply and Transfer!

Click the Apply button in order to save your settings changes! You can adjust this as much as you want, but with the "Sync Movies" option on, your videos should automatically be transferred to your iPhone whenever you sync your device to your iTunes.
For this next portion, we're going to be introducing you to our recommended video transfer software — iMusic. This alternative to iTunes makes for a great solution because it erases a lot of the stress and guesswork that comes with more complex programs. It also manages this whilst somehow being one of the most advanced third-party programs for transferring music/videos/etc. in the market. With features such as: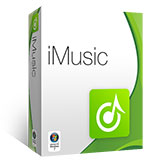 iMusic - Best iTunes Alternative to Transfer Vidoes/Music from Computer to iPhone Easily with One Click
Automatic transfer features that will allow you to move videos to your iPhone easily and quickly (no stress involved whatsoever.)
A manual transfer feature is also available for those who prefer a little more control with their transfers — or those who want to directly "add" videos from their desktop.
This manual feature comes along with the Device Management features that iMusic offers — which allows you to add, delete, edit, manage track info, and so much more.
The same management feature is also available for your iTunes library if you find yourself wanting to store media library on iTunes.
As an extra bonus, this tool can also be easily used as a downloader for getting music and videos from thousands of compatible streaming websites.
Steps to Transfer Videos from Computer to iPhone without iTunes by iMusic
Step 1

— Download and Install!

To start, you need to launch the iMusic software (which you download and install for FREE if you want to follow along.) It should look a bit like this – refer to the image below! Not would also be a good time to connect your iPad to your PC!
Step 2

— Transfer to Device!

We're going to be using the automatic transfer features from iMusic today. Which are located under DEVICE on the menu (1.) There are a couple of main options on this page (shown in the screenshot below.)

The automatic media transfer feature for moving videos to your iPhone is the "Transfer to Device" option (2.)
Step 3

— Complete Transfer!

In order to complete your transfer with iMusic, make sure that you have the "Home Videos" box ticked (as this is what videos are categorized as.) Then, click the Transfer button!
For our next transfer software alternative, we have the EaseUS MobiMover. Functionality wise, it's great for transferring videos from PC to iOS devices. Which makes sense, considering that is its primary purpose. In comparison to iMusic, they're fairly on par as much as ease of transfers goes, but it is, as mentioned, quite limited to being primarily a transfer tool (and a transfer tool only.)
Guide to Transfer Videos from PC to iPhone with EaseUS MobiMover
Step 1

— PC to iDevice

To begin transferring with MobiMover, click the PC to iDevice option.Of course, for this, you would have had to already had installed the MobiMover software. As well as made sure that your iPhone is properly connected to your computer!
Step 2

— iPhone

On the next window, confirm what device you want to send the media you want to move to is. Of course, for us, we're going to be selecting our connected iPhone.
Step 3

— Select Video and Transfer!

To finish up, just make sure that the "Video" box (1) is ticked. If it's not, then no videos will actually be transferred to your device. Then, once you've settled the details you can actually select the Transfer button and MobiMover will do the rest!
For our last transfer tool alternative, we're not going to be using a desktop software! However, it's probably something that you've heard of before, and might have even tried! That is, Dropbox. An online storage solution that you can use in order to upload videos (and other types of media) and share it with yourself (or other people.) It will require that you have an internet connection, and to download DropBox on your device, but other than that, it's fairly simple.
Steps to Transfer Video from PC to iPhone with Dropbox
Step 1

— Upload Files!

To start, click the ellipses on the top right-hand corner of the interface (1.) This will open up a dropdown menu where you can select the Upload Files Option.
Step 2

— Select and Open!

You'll be prompted to browse for and select the video that you want to download. Do so, and then click the Open option in order to begin uploading your selected video onto iCloud.
Step 3

— Download!

To finish up, you can now download DropBox (or access it through your browser) on your phone, sign in to the same DropBox that you used for the desktop version, and then download your uploaded video to your iPhone!
As promised, we're going to do a quick little compare and contrast between all the methods that we introduced today — using iTunes as our benchmark and focusing on the features that most people would like to have their favorite transfer tools to have! The comparison table speaks for itself, as you can see down below.
| Features | iTunes | iMusic | DropBox | AnyTrans |
| --- | --- | --- | --- | --- |
| Transfers Music/Video between iOS device and PC | Yes | Yes | Yes | Yes |
| Transfer Music/Video between iTunes and Device | Yes | Yes | No | No |
| Transfer Non-Purchased Music | No | Yes | Yes | Yes |
| Transfer Non-Purchased Videos | NO | Yes | Yes | Yes |
| Manage iPhone, iPad, iPod, and iTunes Playlists | Yes | Yes | No | No |
| Backup Data to PC | Yes | Yes | No | No |
| Remove DRM | No | Yes | No | No |
| Burn Music to CD to Play in the Car | Yes | Yes | No | No |
| Download Music/Video from over 3000+ Websites | Yes | Yes | No | No |
| Backup/Restore iTunes | Yes | Yes | No | No |
| Record Music from Spotify | No | Yes | No | No |
Conclusion: Based on the comparison table alone, you can probably already tell which program we would recommend for you. That is the iMusic software. Which, despite the fact that it's not one of the most acknowledge methods right now (it's still pretty new), has managed to beat its older and much more popular competitors by quite a lot! Try it out for yourself and enjoy the many convenient features that it offers.