This article focuses on the best Pandora music downloader for Android to stream and download music on any sites or music apps. Some names out of the ones listed are good and popular. Read on and learn how to download music from pandora on Android devices.
If you want a more easy music download without ads free, iMusic is a highly recommended Pandora music downloader. It allows you to record an unlimited number of tracks in 1 click from well known applications like Pandora, Deezer, Google Play, LAST.FM, Napster, Rhapsody, MySpace, Xbox, Music, Yahoo Music, Sound Cloud, AOL Music, GUBA, iTunes Radio, Slacker Radio, BBC Radio Audio, XM Radio Sirius Radio, and many more.
Its ID3 tag feature enables you to tag the songs and get music information in details. And it can smartly help you to split tracks and filter ads while recording. You will get the music output in MP3 or M4A in high quality. And you can make the music as your ringtones or burn them to CD for storage.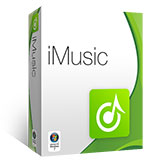 iMusic - Best Pandora Music Downloader for Android
Download music from more than 3000 music sites such as YouTube, Dailymotion, Vimeo, Vevo, Hulu, Spotify, and much more through copying and pasting the URLs.
Transfer music between a computer, iPhone, iTunes Library, iPad, iPod and Android phones making it easy to share songs.
Record music from radio stations and streaming sites and gets the identification of the songs including the title, album artist, and genre.
It acts as a management toolbox that lets you manage iPad, iPod, iPhone and Android phones iTunes Library through options like backup iTunes, recover iTunes Library, fix iTunes music tags and covers as well as remove music DRM protection.
Batch download of files is supported where you can download up to 100 songs at the same time.
1 click to transfer downloaded music and playlist to USB drive to enjoy in car.
Ability to burn downloaded songs and playlists to CDs easily.
Steps to Download Pandora Music to Android by iMusic
To get Pandora music, we could achieve it by using iMusic's "Record" function.
Step 1: Download iMusic on your desktop, launch it to "Get Music" interface.
Step 2: Go to Pandora music site to find the music you want to download, play it . At the same time, back to iMusic software to find the "Record" button and click it.
Step 3: You will see the recording process, all the music info like ID3 tags, artist name, music covers , genre will be added automatically.
Step 4: When the record process is finished, the Pandora music will come to your iTunes library automatically, just check the downloaded Pandora music in your music library easily.
Step 5: Next connect your android with a usb cable, go to the "Device" page, choose"Transfer music from iTunes to Android" to begin the process to move Pandora music to android.
PanDown is a free Pandora music downloader for Android. It enabls Download button on the Pandora music list, so you can simply download any Pandora music on your Android devices directly.
How to Download Music from Pandora on Android Directly
First, install and run PanDown on your Android devices. With the free version, it will come with ads.
Then open Pandora to find the songs you want.
When you play the music in Pandora, you will see a music list on PanDown. And there will be a Download button for you to download the music. Simply click it to start downloading. (The downside is that you can not view the information of the tracks.)
In 2011, Spotify spread its claws over the United States of America's virtual music-loving community; today, it has garnered more than 60 millionfollowers in 60 other countries besides the US. It also makes easy to listen to all your music offline, offers you a rest on the cost of multiple household accountsand more.
Along with all these cool features, the website boasts of a collection of more than 20 million songs covering various genres and albums, all of which are linked together through a search engine. Through Spotify, you also have access to the internet, radio, Last. FM, where you can listen to all the channels or the ones that suit your present state of mind.
A three month trial comes at a price of 1$ while the Premium version costs up to 10$ a month. The advantage of the Premium version over the free version is that one doesn't have to glance through the ads that interrupt your music experience; also the audio features are of a better standard in the Premium version.
As users may know, the controller of the virtual universe never keeps things stagnant. The same applies to the Google Play Music product; the evolution has started from a beta version launched in 2011 as a cloud music player. It blossomed into a scan and matched 2012 version, which was a high quality MP3 player. Finally, Google Play Music All Access in 2013, which is a subscription-based, turned YouTube intothe mix in 2014. Lately, itadded instant mixes, curated playlists and more.
On this music player, you can upload your own collection and also use the 30 million rich catalogs where the music streams at 320 kbps in MP3 format.
With the YouTube based music, you can now discover new songs using YouTube and finally link it to your Google Play music account. The subscription fee is 10$ per month after a free trial version of the app.
With its brilliant collection of songs, including many from Bollywood, you can tune into the You FMand many other radio stations that suit your mood. You can make personal playlists encompassing various genres and can also get personalized recommendations from the website. With Rdio, you can listen to the songs from your desktop, mobile phone or tablet.
The subscription details come in three versions – the ad supported free version, Rdio Select, which is mainly for mobile users at a price of 60 rupees every month and the unlimited version to get the best of the app.
If you cannot find a good music, install any above music downloader for Android and get started. It will enhance your music listening experience.Enjoy your music with these free Pandora music downloader for Android.