What is Music MP3 RU?
Music MP3 RU is one of the best sites for playing or downloading music online. The website has easy to navigate and search options. There is a wide range of song selections that you can find, from rock to alternative, hip-hop to country, R&B, soul, ballads, metal and even soundtracks. You can click on the buttons on the upper right side of the homepage to search for artists, top albums and new albums. You can also read reviews about a song, album or artist while listening to music. It does not have a lot of ads and the music will load up fast since there is not much buffering. Lastly, the sound quality of the songs is very good. The music quality that they offer is up to 320kbit/s which is actually indistinguishable compared to CD quality.
When you want to download songs from Music MP3 Ru, a music downloader like iMusic is the best tool you can try. It is an all-in-one tool that lets you download, record, transfer and manage music. It allows you to download unlimited free music in only a single click. The downloaded music is ad free and with 100% original quality. See what makes this Music MP3 Ru downloader outstanding: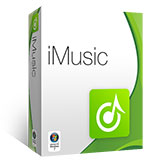 iMusic - Easily Download Songs from Music MP3 RU
Download music from 300+ music sites by copying and pasting the URL.
Record music from unlimited music sites and radio stations. You can play it, then you can record it.
Transfer music between iTunes/computer and iPhone, iPad, iPod and Android phones.
Download and record music to iTunes Library directly for further management.
Get ID3 tags automatically for each song.
1 click to transfer downloaded music and playlist to USB drive to enjoy in car.
Ability to burn downloaded songs and playlists to CDs easily.
Simple Steps to Download Songs from Music MP3 Ru via iMusic:
Step 1:Install iMusic on your computer. It's fully compatible with the latest Windows 10 and Mac OS. After then, launch it and click the "GET MUSIC" tab on the top of the software.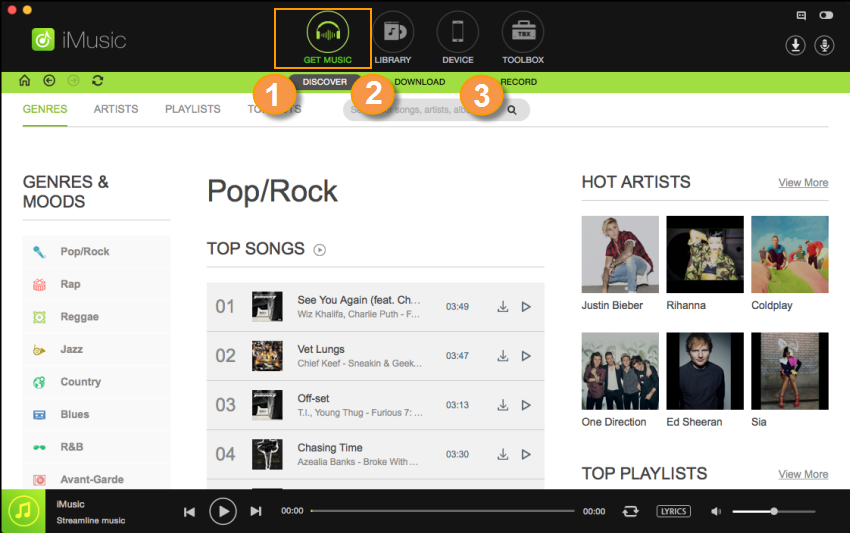 Step 2: In the "GET MUSIC" window, there are 3 options: DISCOVER, DOWNLOAD and RECORD. DISCOVER actually is a built-in music library, letting you download the music for free. DOWNLOAD lets you copy and paste URL of a song to download the song. And Record enables you to download any song you're playing. Here, I suggest you try the DOWNLOAD feature by pasting the URL of song at Music MP3 Ru and click "Download".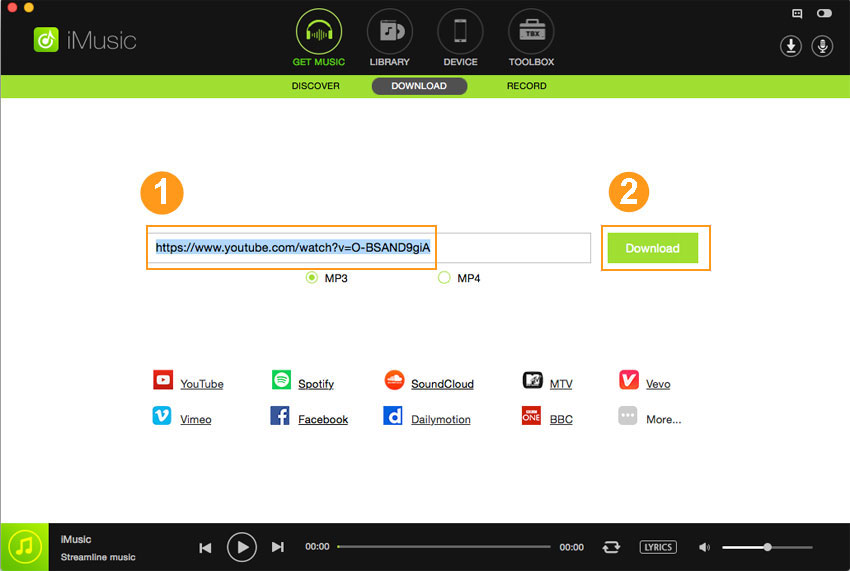 Step 3: A new window will tell you how it goes on with the download process. After the download, you can find the downloaded songs in "LIBRARY". There is a download icon on the top left of the window. Click it to reveal all downloaded songs. If you like, you can transfer selected songs to iPhone, iPad, iPod and Android devices by connecting them to your computer and click the "Export" button.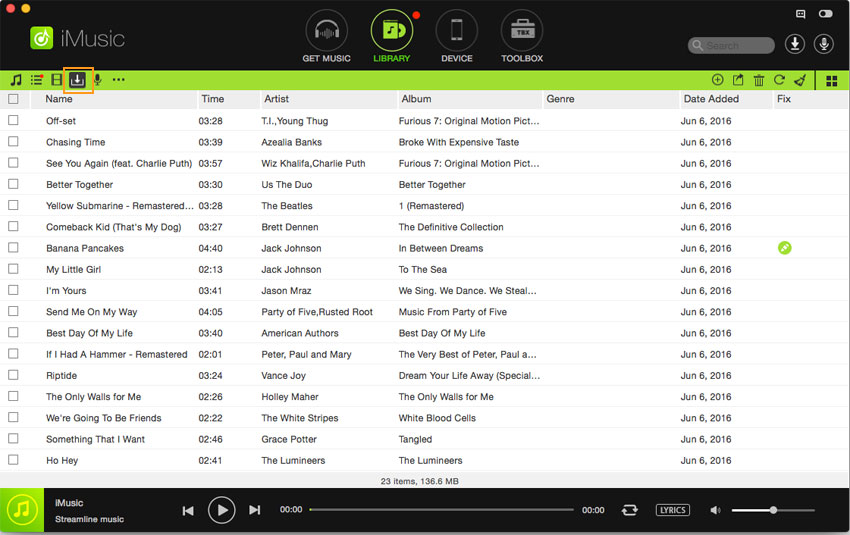 You also do not have to worry if your device only supports MP3, the DRM-free files on Music MP3 RU allow you to easily convert the songs into any format. There is no need for you to turn the volume high or low each time you're playing a song on Music MP3 RU; it goes for downloaded songs as well. Simply click on the song you want to listen to and you can do it for free. But if you wish to download the song or the album, you need to purchase it. There is no need to install any software, no confirmation requests either. All you have to do after signing up and registering is to select the song you want to download and click the download button. It will be in your computer or device in just a few seconds.
How to Download Music from Music MP3 RU
Listening to music online in MusicMp3 Ru is free, but if you want to download the song or album, you will have to purchase it. The songs are offered at unbelievably low prices.
Step 1: Click on the song you want to download. You get the page showing details of the song as well as the reviews. Once you hover your mouse over to the song you want to download, you will get the option to "buy MP3 track" and send ringtone.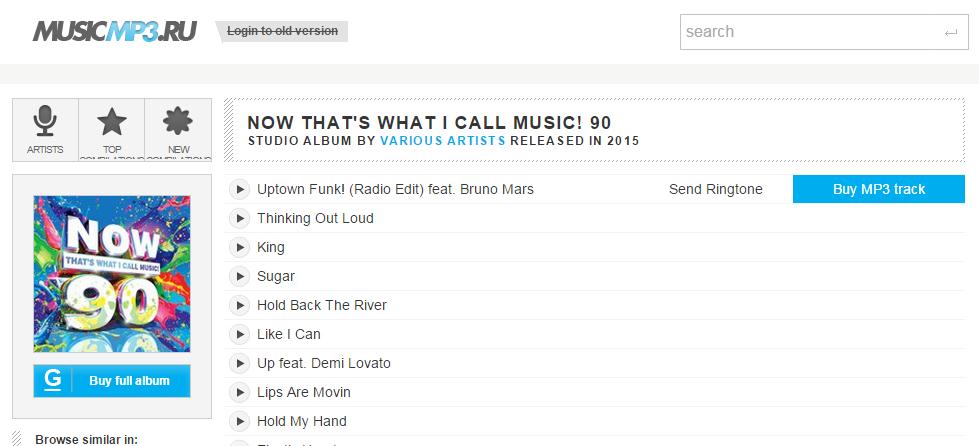 Step 2: After clicking on the Buy MP3 track button, you will be routed to musicmp3ru.com's sister site with is goldenmp3.ru. It will show you the complete list of songs that are on the album where your song is. You'll see the price for each song, the length in minutes, release details, subgenres and record quality.

Step 3: Once you have clicked the download button, you will be routed to the payment page, which is also where you can create your account with musicmp3ru.com.