These days I want to download music from Spotify to android ,does anyone have some good suggestions?
Spotify is undoubtedly the best music app out there for streaming millions of your favorite songs, right from your pocket. The huge music library and the flawless playback quality are one of the primary reasons for its massive popularity. What many of you might not know, however, is that it allows you to download music too, so that you can listen to downloaded Spotify music offline. So the next time you are on a trip, at a party with slow hogged up WiFi, or just on a low bandwidth, you can listen to your downloaded music from Spotify offline.
There are two main solutions to download music from Spotify to Android. First one is to use the Spotify app to download the music and later play it right from the app. The second one is to use an Android music downloader for Spotify download on Android for offline listening whenever and wherever you want.
The first method to download music from Spotify to Android is by using a really cool application called iMusic. This Spotify music downloader Android provides a simple and free way to download music from Spotify and save it straight to your Android mobile phone. iMusic is an all-rounder for meeting all your music demands, making it possible to download music from a number of websites including Spotify, SoundCloud, YouTube etc. It is designed by keeping in mind the modern needs of music downloading and streaming.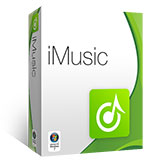 iMusic - Easily Download Spotify Music to Android for All Spotify Users
Contains almost all the tools you need to manage downloaded music.
Transfer music between iPhone/iPad/iPod/Android phones and iTunes/Mac/PC.
Download music from YouTube, Archive, Jamendo, 4Shared and 3000+ sites.
YouTube playlist batch download in MP3 & MP4 (600+ songs at once).
Download 128k - 320k music in MP3, M4A, WebM, OGG, etc.
Backup and recover the iTunes Library when it's needed.
Record Songs and Playlists with original quality.
With the help of this nifty little Android downloader for Spotify, you have at your fingerprints the library of all Internet. iMusic lets you download, stream, organize, and transfer your favorite music to your handheld devices like mobile phones and tablets. If you do not want to download from an external website, it has an in-built library that is searchable with respect to songs, artists, genres, and playlists. Just search using any of these options and stream or download your desired tracks. In addition to that, you can download videos from YouTube, Facebook, Vimeo and other video streaming websites. If that doesn't satisfy your needs, you can record any audio that you are streaming so you really get to download anything you can listen to on the Internet. Finally, it keeps your library clean and organized by downloading necessary information about tracks and their album arts. This is an all-in-one solution for all music needs.
How to Download Spotify Music to Android in Steps
First of all, you will need to download this Android music downloader for Spotify in your Mac or Windows. After you have downloaded it, install the Spotify music downloader Android like you would install any normal software. Once you are done installing iMusic, follow these steps:
Step 1. Head on over to iMusic. In the main menu, click on "GET MUSIC", and then go to the "DOWNLOAD" tab.
Step 2. Go to Spotify's website and search for any song that you want to download. Copy the URL of the song and paste the URL copied to the paste box provided. Choose the output as "MP3" and then click "Download". This Spotify to Android downloader also supports to download YouTube playlist to Android, just copy the URL of the Spotify playlist and copy the URL to iMusic as indicated bofore, you will soon get all the YouTube playlist started to download.
Step 3. Click "Library". After that, click on the "Download Arrow symbol" in the top sub-menu to see the downloaded tracks from Spotify. Mark the tracks that you want to transfer to your Android device. Then connect your device to your PC or Mac. In the top sub-menu menu, click the "Export "icon OR after selecting your desired tracks, right click the mouse button and click the Export option from that menu. Select the device you want to export it to. Open your favorite music player or the default Play Music app on your Android device. Now you can enjoy uninterrupted, free, offline music on your device!
This method is the easier one, but it involves buying the Spotify subscription. Let's look at it step-by-step how to download Spotify music to Android if you've bought the service:
Download the Spotify app from the Google Play Store
Sign up for Spotify using your email address
Log in to Spotify and browse the music you would want to listen and hit play!
This is all well and good if you want to enjoy Spotify's music, on its own terms. On the free version, you get audio ads, no option to store or download the music for offline listening, no Spotify radio option etc. Spotify provides you minimum functionality if you are on the free version and you cannot download music on Spotify free version.
You will have to buy Spotify's premium subscription ($9.99 per month) to be able to listen to songs offline. Please note that the Premium subscription is different from the Unlimited subscription allows you to listen to unlimited songs but does not allow you to save it. If you are a student, however, you can obtain the premium subscription for half of the price. So head over to the app and buy the premium subscription to follow on to the instructions to download music on Spotify.
Once you have subscribed to the premium subscription, open the app
Browse the track you want to download
Tap the options (three vertical dots at the end of each track), and then the Save option
Now head on to "Your Library", look beneath the "Shuffle Play" option, you'll find a "Download" switch
Turn it on, you will see a downloaded arrow with each track when they have downloaded
To listen to the downloaded music, simply:
Go to Your Library
Tap on Settings
Switch the Offline Mode on
Now tap on any of the downloaded tracks, and enjoy.
Note: You can download full playlists using the same method
This method does not require you to do much and you can listen to your downloaded music without the Internet. But all of this comes at a cost, and a great one. At $9.99 per month, this option, though flawless, is expensive for some people. If you want to download Spotify music to your Android devices for free, you can try iMusic to easily download music from Spotify by URL or Download button!