Tunein has got over 100,000 radio stations which you can hear. So many people want to download tunein music . The radio stations are not the only thing that Tunein has got in excess. In fact it is home to almost four million podcasts from all over the globe. It is free to use and the radio stations that it offers you to listen to cover AM, FM, HD, LP digital and internet stations.
Also, within the collection of Tunein Library, there are a number of sports related videos, news and talks apart from the huge chunk of music and podcast collection. With Tunein, you will be able to broadcast yourself. This means you can easily upload your own videos and songs to be listened to by the millions of visitors of the website.
Download Tunein Music for Playing Anywhere, Anytime
Consequently, with such a vast collection of your favorite songs and podcasts, you will need something to record and manage your collections. You can easily download Tunein music by using the iMusic. One of the best audio recorders out there, iMusic is the solution to your problems.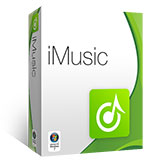 iMusic - Downloading Tunein Music Easily with One Click
Download unlimited free music from any music and video sites.
Record through a virtual sound card that produce best quality sound.
Filter the annoying ad and automatically split tracks for you.
Directly transfer your recorded music to iTunes library/Windows/Mac/iPhone/iPod/iPad/Android.
Save music to MP3 or MP4 and can easily burn music to CD.
Backup and recover the iTunes Library when it's needed.
Step-by-step guide to Download Music from Tunein
So how do get the iMusic to download music from Tunein? Simply follow the following easy steps and you will be playing Tunein music anytime.
Why Choose iMusic
What You Will Need:
A Computer; iMusic
Time Required:
Very fast (Variable depending on the video file size)
Difficulty:
Easy
Step 1:

Download and install the audio recorder

Download the program file. After all this has been done, you need to launch the set-up you just downloaded. An installation wizard will help you through the entire installation process. You can easily finish up installing the recorder. After the installation is done, you can launch the application. Click "GET MUSIC" > "Record".
Step 2:

Download Tunein music in one click

In order to start recording a song or a video, just click the red"Record" button on the application's interface and it will record whatever you are listening to automatically. You can then play it anywhere you like.
Step 3:

Check Recorded Tunein Music in iTunes Library

When recording Tunein music, iMusic will help you add the id3 tags like artist name, song title, year and genre automatically. When the process finished, you could check the downloaded Tunein music in iTunes library.