What are the best 'professional' music making apps for the iPad?
Do you wish to unlock the true music potential of your iPad? Are you looking to work on producing your own music with the help of your iPad? Well, look no more. This guide contains a list of the best music production apps available on the iPad. These apps include synthesizers, digital audio workstations, instruments, and much more.
iMusic is equipped with a wide-array of solutions to download, record, transfer, sync or play music in any manner you want. It is best suited music downloader for Android or Apple device users, as they can easily transfer/import/export any song/playlist between iTunes Library or PC. It is the leading Music Program in the market as it can download music from Podcasts, Radio Stations, 3000+ Websites, TV Shows, iTunes and other platforms. You can't find any compatibility issues or device limitation as well. As it truly says, Discover, Download or Manage Music files in any manner you want.
Steps to Download Music to iPad by iMusic
Step 1: Go to iMusic's official website https://www.aimersoft.com/imusic.html to download it's free trial version on your Windows or Mac computer .
Step 2: Click "DOWNLOAD" in the "GET MUSIC" window. After then you can see a URL paste box as well as access to several popular music sites.
Step 3: Go to Youtube or any streaming music sites , copy the URl of the song on the site, then paste the URL of the song to the URL paste box in iMusic, check the needed music format and click "Download".
Step 4:Once completed the download process, the downloaded songs will be automatically added to your iTunes Library automatically. Click "LIBRARY", then download icon on the left side to check out the songs.
Step 5:Connect your iPad with the usb cable , then go to the "Device" page, choose "Transfer Music from iTunes to Device" to begin the transfer process.
Steinberg is a re-engineered, re-modeled Cubase for the iOS and iPad's touch interface. The key features of the app include virtual MIDI, AudioBus, and unlimited track support. With this app, you can easily combine together recordings and sounds from a number of different instruments to make the perfect blend of musical notes.
Pros:
Friendly to use, easy to understand.
Logical, intuitive interface.
The app features a wide selection of effects and instruments sounds.
A range of export file type options.
Cons:
Does not support automation.
No feature available for time stretching.
Rating: 4.6/5.0
Supported OS: iOS 6 or above.
FL Studio has different versions available for both iPhone and iPad. Each of these versions offers a large range of rich features for music production and editing. The key features of the app include instrument playback, audio recording and editing, and MIDI. The latest versions of the app also include support for AudioBus.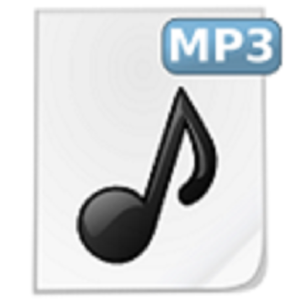 Pros:
Dedicated music application that is well known across several platforms.
Provides powerful tools for editing and altering the music produced.
Supports unlimited tracks.
Cons:
Since there are different versions for different platforms, it lacks compatibility (like from the Windows version to the iPad version).
Lack of customization features.
Rating: 4.5/5.0
Supported OS: iOS 3 or above.
This app is based on a specialized musical interface that features a 16 by 18 grid of glowing squares. The interface, though a little difficult to understand, leaves the users with a lot of flexibility. The key features of the app include interactive musical interface that can be used to produce musical notes, support for arpeggios, chords, and beats.
Pros:
No skills required – just let your soul out on the Beatwave grid.
Easy to use once understood.
Foolproof – no chances of error or mix-ups with the given options.
Cons:
The interface limits the user to fixed functionalities.
No support for automation.
Rating: 4.5/5.0
Supported OS: iOS 7.0 or above.
The Yamaha TNR-I is an application based on the innovative Tenori-ON hardware. It is based on a 16 by 16 light grid that produces a sound effect on every press. This means that you can produce up to 16 different sounds simultaneously and store it in 16 different patterns which will then be triggered in the sequence you stored them in. It is a wonderful app that is helpful for both beginners and advanced users.
Pros:
Fun to use.
You can blend together different sound effects by making use of 16 by 16 grid.
Allows you to have a great variety of tunes in the same sound track.
Cons:
The interface is a little difficult to understand.
No support for unlimited tracks, automation, or AudioBus mentioned.
Rating: 4.0/5.0
Supported OS: iOS 7.0 or above.
iSequence HD has been made by an independent development under the name 'BeepStreet'. It is an amazing all-round music making app that has over 160 built-in instruments and a 8-track sequencer. The key features of the app include a flexible interface that allows you to create the right atmosphere to your music, sound effects, and a variety of different synthesizers.
Pros:
Supports some of the best classic and modern hardware synthesizers.
A good choice and variety of sound effects are available.
Cons:
No AudioBus support.
No automation features available.
Rating: 3.7/5.0
Supported OS: iOS 4.1 or above.
This app requireds you to use your own voice to produce music. For working with this app, you need to input a two-bar whistle or melody into your iPad's microphone. Then, select one of the different genres available. Now finally, change the settings to work out the perfect harmony for your tune. You can turn your small input into a full track via Casio Chordana Composer.
Pros:
Let's you work on melody's in your head through direct input.
Powerful tools available for turning a whistle or melody into a full song.
Cons:
Limited genres available for selection – pop, dance, rock, jazz, and world are the only options.
The music is restricted to the melody/whistle only – you cannot make tunes from scratch.
Rating: 4.1/5.0
Supported OS: iOS 8.0 or above.
Figured by the popular develop Propellerhead is a new innovative idea towards music creation. The app allows you to draw patterns and alter them in the Propellerhead style to produce sounds. The key features of the application include a simple control method through which music can be created and edited, unlimited instrument tracks, and wide support for music formats.
Pros:
Wonderful set of effects and instruments available in the music composer.
Unlimited tracks and audio support.
Supports a wide range of sound formats.
Cons:
Difficult to understand and use for beginners.
It does not support MIDI.
Rating: 3.0/5.0
Supported OS: iOS 8.0 or above.
Korg is one of the more well-known developers for iOS synthesizers. One of these such synthesizers is based on the Korg 1981 synthesizer known by the name iPolysix. The app offers you the luxury of the Polyseq step sequencer with a mixer, a drum machine, and Kaoss pads that allow you to make delightful musical tunes.
Pros:
A wonderful simulation of the original real-life Polysix sequencer.
Beautiful interface that allows flexibility.
Dual synthesizer engine with a built-in drum, mixer, and Kaoss pads.
Cons:
Limited amount of preset sounds.
No automation support.
Rating: 4.6/5.0
Supported OS: iOS 5.1 or above.
Rebirth is one of Propellerhead's first application that provided software emulation of musical hardware. This synthesizer emulates the music produced by two Roland TB 303s and a Roland drum machine to produce sound effects. The iOS version of this app gives you complete control over the sound effects through the availability of built-in board effects and a sequencer.
Pros:
Complete support for the AudioCopy 2.0.
Supports backup and restore feature.
Also supports social media connectivity.
Powerful sequencer with mixer and effects such as pan and delay sends.
Cons:
Not all effects are available for simultaneous playback.
Drum machines are only mono.
Rating: 4.2/5.0
Supported OS: iOS 8.0 or above.
iMaschine is a groovebox that allows you to program music sequences to produce your own unique sound effects. The key features of the app include 16 varieties of drum pads with a programmable musical keyboard that give you the flexibility you need when you're making music.
Pros:
Brilliant interface that is easy to use.
Affordable pricing.
Built-in sound effects are fun with the option to add more.
Everything (thanks to the programmable keyboard) is quantitative which makes the music easier to control.
Cons:
There is no dedicated 'song' mode.
Rating: 3.5/5.0
Supported OS: iOS 6.0 or above.
Garageband is one of the most wonderful music apps to ever hit the iOS platform. The key features of the app include instruments, guitar amplifiers, sound effects, and music lessons.
Pros:
Organized, professional looking interface.
Easy to record, mix, and playback music.
The music lessons are very fun and helpful.
Supports up to 24-bit recording.
Cons:
No PC version available.
There used to be a podcast feature available in older versions that has been removed.
Rating: 4.3/5.0
Supported OS: iOS 9.1 or above.
A fairly average app for music production. Keezy features a simple eight-track MPC sampler i.e. the interface consists of 8 tiles that hold unique sound effects behind them. The app allows you to select one of the preinstalled soundboards or use the tablet's microphone to work on your own recording.
Pros:
Simple and neat.
Freeware.
Allows self-recorded sounds to be used.
Cons:
Limited functionality.
No option to add sound effects – you just have the built-in 8 sound effects available.
Rating: 4.5/5.0
Supported OS: iOS 7.0 or above.
One of the best digital audio workstations available in the market with a price tag of $50. The Auria Pro does not compromise on its app for the iPad which is almost identical to the one that they have to offer for desktops. The key features include a dual workspace section with mix and edit options that allow you to mix sound effects or edit your own music files.
Pros:
Supports for MIDI tracks.
Sample rates as high as 96 KHz available within the app.
Support for automation.
Built in instruments and sound effects make this one of the most powerful tools for music production.
Cons:
There is a vast difference between the functionalities of the free version and the pro version.
The interface can be a little complicated to understand for beginners.
Rating: 4.7/5.0
Supported OS: iOS 6 or above.
If you're a fan of modern music then Quincy is just the app you need to make the kind of music you like. Quincy is based on three different modules and it makes use of algorithms for producing sounds. The interface is based around Conway's Game of Life. The key features include a preset list of sound effects and a music editor for producing your own sound effects.
Pros:
Inexpensive.
A fun app for producing modern day music.
The look and feel is similar to a game which adds to the experience of music making.
Cons:
Does not feature rich functions like other apps in the list.
Difficult for beginners to understand initially.
Rating: 4.2/5.0
Supported OS: iOS 8.0 or above.
A light-weight, trimmed Digital Audio Workstation (DAW) that provides you the functionality you need within a small app. NanoStudio is one of the best comprehensive tools available for music production. The app supports MIDI instruments, built-in subtractive synthesizer, and a drum machine.
Pros:
Light-weight and quick.
Supports AudioBus, MIDI, and direct export to SoundCloud.
Relatively inexpensive if you compare to other DAWs.
Cons:
More sound effects could be integrated into the app.
Enhanced support for instruments such as guitar.
Rating: 4.5/5.0
Supported OS: iOS 7.0 or above.