Can I download free music to listen to offline?
Yes, you can download music freely to your computer and later transfer them to your device if you wish. We may be living in an era that the Internet is hugely available which makes it easier to stream music online rather than downloading them. But what if you are in a place that there is no Internet, and you want to listen to your favourite music. Therefore, you need to download them so that you can listen to them when you are offline. The best way to download music is using an offline music downloader like iMusic.
Best Free Offline Music Downloader - iMusic
You may have heard of music downloaders, but none matches the features of iMusic free offline music downloader. iMusic allows you to download music from more than 3000 sharing sites to your computer, which in turn you can transfer them to your iOS device or Android phone. Other than downloading you can also record music online, and iMusic will automatically add ID3 tags like artist name, a genre of the song, song title and year the song was released. iMusic allows you to download multiple music simultaneously. It is also featured with other functionalities highlighted below.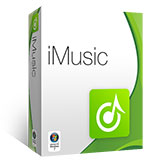 iMusic - Download Free Music Offline Easily
iMusic supports over 3000 sharing sites. With iMusic you can be able to access several web sharing sites like Pandora, Spotify, YouTube, Vimeo, Vine, Instagram, and Vine just to mention a few and download your music.
It comes with and inbuilt library which allows you to browse music according to mood, genres, artist and top list. From there, you can paly and download your music.
Fixes iTunes Library. iMusic is a good iTunes Library manager which not only removes duplicate music but also fixes mislabelled music, removes broken songs and add music covers to songs.
Rebuild and Backup iTunes. When you acquire a new device, you can use iMusic to get your iTunes library and rebuild it whenever there is a problem.
It is designed with a music toolkit. This toolkit consists of a music converter, car playlist creator and CD burner.
1 click to transfer downloaded music and playlist to USB drive to enjoy in car.
Ability to burn downloaded songs and playlists to CDs easily.
Step-by-step Guide to Download and Listen to Music Offline using iMusic:
With iMusic, you can download music from a specific web-sharing site or get them from the inbuilt music library picks. In this part, we are going to show you how to download free music for offline listening to your computer.
Step 1: Click on "GET Music" to download music. Once you have opened the program click on "GET Music" button and then click on "DOWNLOAD" button.
Step 2: Search for music. Next, you will get the list of sharing sites. Click on the desired sharing site such as "YouTube" and then type the artist name or keywords of the song and the results will be displayed below it. Finally select the format that you to download music and click on "Download" button.
You can also download from inbuilt music library. From there, click on "GET MUSIC" button and this time choose on "DISCOVER" button. You will then be able to browse the songs on the music library. On the song you have identified just click on "Download" button besides it. You can also download a full playlist at this point. Select the music format and go ahead to download the music.