Is it possible to download music from YouTube link?
Music can be downloaded from YouTube by copying the URL of the particular song, just by following a few simple steps your music file can be downloaded on your device. Select the video you want to download, copy its URL, choose an appropriate downloader, paste the URL in the download field, click the download button to start process. In this article, you will get the best YouTube URL music downloader – iMusic, which helps download music with YouTube link whenever you want.
Part 1. How to Download Music with YouTube Link using iMusic
iMusic offers an inherent music library for the audience members. You may enjoy music from your favorite bands or solo artists; find old, new, classic songs. It provides you music from over 3,000 musical sites, all the music tracks to your disposal. In addition, iMusic is a stand-out music director which permits exchange of music between various devices; iPhone/iPad/iPod/Android phones and iTunes/Mac/PC.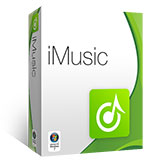 iMusic - Best YouTube Link Music Downloader
Download music from more than 3000 music sites such as YouTube, Dailymotion, Vimeo, Vevo, Hulu, Spotify, and much more through copying and pasting the URLs.
Transfer music between a computer, iPhone, iTunes Library, iPad, iPod and Android phones making it easy to share songs.
Record music from radio stations and streaming sites and gets the identification of the songs including the title, album artist, and genre.
It acts as a management toolbox that lets you manage iPad, iPod, iPhone and Android phones iTunes Library through options like backup iTunes, recover iTunes Library, fix iTunes music tags and covers as well as remove music DRM protection.
Batch download of files is supported where you can download up to 100 songs at the same time.
1 click to transfer downloaded music and playlist to USB drive to enjoy in car.
Ability to burn downloaded songs and playlists to CDs easily.
User Guide to Download Music with YouTube Link
Step 1:

Install iMusic

Before we precede any further make sure iMusic is installed in your device and is running, remember it has different versions for windows and Mac. When you launch iMusic you will see the GET Music has three tabs: DISCOVER, DOWNLOAD, RECORD.
Step 2.

Download Music from YouTube URL

Open the browser and go to YouTube to open the music video you want to download, once you have decided on the video copy its URL link. In iMusic click on the download tab a screen will appear which has a field to enter the URL address, paste the address here. Select the format you want to convert to.
Step 3.

View music in iTunes library

After the download is complete you can check your files in the iTunes library. In iMusic select the library tab and find the newly downloaded music. After you have navigated your music you can connect and transfer it to any device you want to. Other than this you can always convert from YouTube to any format using an appropriate converter, few are mentioned above for your convenience.
Open your Firefox browser on your computer and then open the add-on menu for your browser. Then search for the simple YouTube to mp3 and install it. After completing this open the YouTube video you want to download. Click the new "Download" button below the video. After the conversion to mp3 is complete, select "Save File" in the window that appears on your screen. In downloads, find the file and then play file, you can also transfer the file to any device you want which supports mp3 format.
Step 1. Visit the YouTube-dl download page. It is an open source YouTube downloader which requires usage of command prompt. Downloading and installing the program strictly depends upon your operating system, it differs for windows and Mac. Save the exe file into your user folder.
Step 2. Open the video you want to download in your browser. Copy the video's URL.
Step 3. Open the Command Prompt or Terminal. Enter the first part of the command. Type YouTube-dl and then press space but do not enter yet.
Step 4. Enter the option for MP3 files. Type --extract-audio --audio-format mp3 and then again space.
Step 5. Paste the copied video URL. Run the command and you will get the downloaded YouTube music.
YouTube brings you the ultimate music experience. It offers music from all around the world and not just music you also use it for educational purposes too with over 2,000 educational lectures available. It is the most popular and the biggest music channel/platform there is. YouTube channel is available in multiple languages across the seven continents which makes it the perfect choice. An added advantage is that it is for free, you don't have to pay to listen to music, just open YouTube and let the perfect musical experience begin. YouTube is not just popular among the youth these days but it holds the third position of being the most viewed website in the world.