Want to transfer data from one iPad to another, but you don't know how to do it? Well, we have your answers right here — with 8 completely different and unique methods that you can use to transfer data to one iPad to another. Be it the old iPad/iPad Air or the newer and bigger iPad Pro line. So, let's not dally in the details any longer, and go straight to our top 8 solutions for moving data from iPad to iPad!
Our first and most recommended solution for moving data from one iPad to another is the iMusic transfer software. This is, out of all the programs we've listed on this compilation, the easiest way of getting your data where you need it to be. The process is practically one-step — as we will be showing you in the tutorial below. Of course, this is not only for transferring data from one iDevice to another, but it can certainly be used as such. Overall, its most notable features include the following: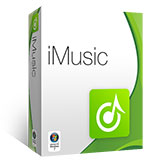 iMusic - Easily Transfer All Data from One iPad to Another
Device to Device data transfer feature that will allow you to transfer data from one iPad to Another iPad (or any other iDevice.)
Device to PC/PC to Device transfer for getting your data from either your computer or your iPad — highly intuitive, much like the device to device data transfer .
Device library management, for managing the contents of your iOS (or even Android) devices.
Backup/Restore tools that will allow you to back up your entire iPad on your computer.
Rebuilt iTunes Library tool that will allow you to build an entire iTunes library based on the contents of your iPad.
Gudie to Transfer Data from iPad to Another by iMusic
Step 1

— Transfer Music to Another Device

With iMusic, you will need to have both of your devices connected to your PC (you should connect the iPad that you want to transfer data from second.)
Step 2

— The Device Tab!

Then, launch iMusic and go to the DEVICE tab. On there, you can see several options available on the right side of the menu. You need to select the third option from that list, that is the "Transfer Music to Other Device" list.
Step 3

— Export

After clicking the option described above, iMusic will immediately start scanning the data from the device that you selected it for. Then, this data should automatically be transferred to your other iPad! That's how easy this process can be.

Note: Try it out for yourself. The FREE trial is available for both Windows/Mac computers.
If you weren't already aware iTunes does, in fact, have a device to device transfer feature. However, it doesn't quite encapsulate all their available devices (especially earlier iPads that can handle the brunt of the heavier iOS system — 11 or 12.) That is why, in the tutorial below, we're going to be teaching how do you use iTunes' restore and backup features instead. This is not optimal, as it involves literally replacing your data from one iPad to another (rather than moving separate files.) However, it is an option that is available should you need it.
Steps to Transfer Data from One iPad to Another by iTunes
Step 1

— Connect iPad

Be careful with this one, because — as mentioned, not all iPads are compatible with iTunes' backup or restore features. That includes the iPad 2 (and under), as the systems that those iPads use cannot handle iOS 11 or 12. iPad Pros, iPad 3 and above, can be used here.

If you have a newer iPad, you can proceed by connecting it to your PC, and then launch the iTunes software. Once it's launched, please select the iPad icon at the top left corner.
Step 2

— Backup Now

Under the Backups option of your iPads "Summary" settings, you can see the Backup Now option. Click this so that you can create a backup copy of the data on your iPad to be restored and transferred to your new iPad!
Step 3

— Restore Now

Next, you need to repeat Step 1 and connect your second iPad. Except, this time, rather than backing up this new iPad, you need to use the Restore Backup options in order to choose the backup you just created with your older iPad. Thus, effectively, allowing you to move data from your older iPad to your newer one!
For this next one, we're going to be doing something similar from the previous step. In that, we're going to be manually backing up our data on the iCloud and then restoring that backed up data for our new iPad! This one is a bit simpler, but it will require that you have two iPads connected to the same iCloud account (which we will be showing you down below.)
Steps to Move Data from iPad to Another by iCloud
Step 1

— Sign in to iCloud

As mentioned, a large part of this process is making sure that you have the same iCloud account signed up on both your older iPad and your new iPad. So, go to your iPad's settings, select iCloud and sign in/ sign up to your iCloud account! (For both iPads.)
Step 2

— Backup

Once you're signed up, select the Backup option that appears on the screen (highlighted in the image below.) This is where you can find your iPad's iCloud backup features.
Step 3

— Backup Now

By default, the iCloud Backup option is turned on. However, that's not the option we're using here. Instead, select the Backup Now button in the middle of the screen so that you can manually backup all the data on this device!

Note: How do you get this back up in your new device? Just make sure that you're signed in, and iCloud should automatically start syncing your old data with your new one. (If it doesn't then manage your Sharing options to allow it.)
Now that we've discussed our three favorite solutions for iPad to iPad data transfer, here are a couple of other iPad Data Transfer tools that you might not already know about. Unlike before, we're not going to be teaching you how to use these tools. However, a lot of them work similarly to iMusic — which is what we're going to be informing you in our in-depth analysis of each software in the compilation below!
URL: https://www.iskysoft.com/
Price: $49.95
Platform: Mac & Windows
The first data tool on this list is the iTransfer program from iSkysoft. It does, much like iMusic, have the device to device transfer feature that will allow you to automatically transfer data from one device to another (no workaround needed.) It doesn't quite have as much in the form of other features and is a tad bit pricier, but it is an available option that people would nevertheless like to know about.
Pros:
Device to Device transfer feature for quick transfers between your iPad and another.
Backup features, that will allow you to specifically backup certain types of data (Photos, an example) so that you can have a copy of the pictures on your iPad stored on your computer!)
It uses the standard interface that we saw in iMusic as well — which is great because it is highly intuitive and leaves no opportunity for confusion.
Cons:
It is one of the more expensive programs on this list.
And, as you'll notice with the other programs below it, this is a subscription fee. So, you will need to pay this again and again to have the right to use it over the years.
Finally, although it does have the relevant feature here, it doesn't quite have as much as you see in other programs (especially iMusic.)
URL: https://tunesgo.wondershare.net/
Price: $39.95
Platform: Mac & Windows
Next, we have TunesGo. Which, you should realize pretty quickly, is almost exactly like the program that went before it! Again, it's a bit limited in terms of other special features. However, you can celebrate the fact that you do get the device to device transfer feature that you will need in order to move data from your old iPad to your new iPad!
Pros:
Much like iMusic, TunesGo does have a device to device transfer feature that will allow you to move data from one iPad to Another.
It also has the basic transfer features that you can use for transferring iTunes media to your iPad and vice versa.
Lastly, management of specific times of data is possible — you can backup data, manage what data is on your iPad, etc.
Cons:
As for the cons, you do have to consider the price of this product (mentioned above.)
And, the fact that the aforementioned price is a subscription fee that you have to top up every year so that you can use it for the years to come.
Finally, even though it does have the device to device transfer feature, it doesn't quite have as many extra options — it's just considerably lacking when compared to our top pick.
URL: https://www.easeus.com/phone-transfer/mobimover-free.html
Price: (Personal License) $49.99
Platform: Mac & Windows
The next software that we have in this list is the EaseUS MobiMover transfer software. It is primarily intended for movies. However, it can be used for other types of media as well. The great thing about it is the fact that it is a FREE program. So, you can try it and see if you like it. Then, you can decide whether or not you think it would be worth it to cough up the extra cash for the premium version! Of course, much like the two programs we've discussed thus far, this one can directly transfer from iDevice to iDevice and will allow you to do so in practically 1-Click!
Pros:
Great transfer software for quick data transfers between your device and your PC.
Highly intuitive. You shouldn't need a manual or tutorial to use this program.
Video Downloader feature is available in case you want to download a video to move to your iPad!
Cons:
Even though it's a FREE program, there is still a premium version that you might prefer to use over the free firmware version at it provides not only support for your software but also more ease of use.
The expenditure also rises because this is solely the iOS version of the product. So, if you want to use this for your Android devices as well — you will need to purchase another product.
Another shortcoming is the fact that it doesn't offer as much in terms of other features – just the video downloading feature that we've mentioned thus far.
Wondershare – Mobile Trans
URL: https://mobiletrans.wondershare.com/
Price: $29.95
Platform: Mac & Windows
For this next software, we have Wondershare – Mobile Trans. It's actually a lot like the program that we had mentioned previously. In that, it is primarily a transfer software. It was made to be very intuitive. Which is why some people might prefer it to other alternatives. In literally 1-Click, you can transfer all the data from your old iPad over to your new iPad, which makes the retention of data over the different device generations easy and hassle-free.
Pros:
Quick and efficient transfers from your iOS to iOS devices is available.
You can transfer a multitude of different data — be it photos, music, videos, TV, shows, contact information, apps, etc.
Very intuitive, and easy to use. Much like with MobiMover, MobileTrans offers a highly efficient one-click data transfer that should be able to speed up the progress of your transfer projects.
Cons:
Even though you can use this program for a limited for FREE, you will still have to pay for the premium version in order to use it as much as is needed (especially if you want to move all your content from one iPad to another.)
Much like with the first two programs that we introduced, the price mentioned above is only for the yearly license — not unlimited.
You also don't get the same number of features offered by our top pics (especially when it is compare to iMusic.) This was really made just for transferring data, and it doesn't do a lot outside of that.
URL: https://www.syncios.com
Price: $29.99
Platform: Mac & Windows
If you're not looking for an overly premium product, then we do have a recommendation in the form of Syncios. It offers a lot of the same tools and features that you see in other transfer softwares. Just in a less intuitive and premium way. Now, that might not even matter all that much to some of you, but there are reports of this product occasionally crashing or breaking down when it comes to some of its more extensive features.
Pros:
Syncios can be used for transferring all types of data to your iPad.
It also offers a lot of extra features that you can enjoy in tandem to the available transfer options.
This includes data management features that will allow you to more easily control what goes in and out of your devices.
Cons:
Much like the last two programs we discussed, this cannot be used for directly transferring from one iPad to Another — you'll have to transfer your data from the old iPad to your PC and then transfer it to the new iPad.
It's also not as sleek in appearance as the other programs thus far.
Which not only counts for the cosmetic of it all but also the fact that some users have reported to have experienced crashes when using some of the programs more basic features.
Conclusion: That concludes our rather lengthy breakdown on how to transfer data from one iPad to another — 8 different solutions included! If you don't want to have to deal with trying each of these out for yourself, then we recommend just going for our first recommendation — iMusic. It is, out of the 7 other methods that we discussed today, the best way of transferring data to your new iPad!