Are you looking to transfer music from PC to iPad? You probably already know the common and traditional method of doing it. That is, to sync iPad music to your computer using iTunes. This is the 'obvious' solution, but what if we tell you that it's not necessarily the easy solution? Well, believe it or not, we're not joshing' you on this one. So, continue reading until the very end to be introduced to one of the easiest ways that you can sync iPad music to your computer (completely stress-free!)
Just so that we have a point of comparison, let's breakdown how you would go about using the actual iTunes software in order to automatically sync your songs from PC to iPad using the 'sync' features that are offered. The actual point of this tutorial is to make sure that your settings are changed from the default (which has the automatic music sync option turned off.) Similar settings changes will need to be made if you want iTunes to transfer other types of files through automatic sync as well — but we're only going to be demonstrating the music option today.
How to Transfer Music from PC to iPad Using iTunes Automatic Syncing
Step 1

— Connect your iPad!

The actual first step of this process is to make sure that your iPad is connected to your PC! Once it's properly connected, you should be able to see and click the iPad icon (pointed out in the image below.)
Step 2

— Settings

Clicking the iPad icon will move you to the settings menu for your iPad. On here, you need to move to the "Music" settings so that you'll be able to turn on the automatic sync options for your iTunes music. To do so, Simply click the box beside the large "Sync Music" option.
A quick note. Part of the reason that transferring music from PC to iPad is so difficult is because of something that we like to call the "Remove and Sync" error. You'll know you've gotten this error if you see the message pop-up on your screen (refer to the image below.)
This is fine if you're okay with iTunes deleting some of the files (Non-Apple Music) from your iPad library. All you need to do is click the Remove and Sync button.However, if you don't want your files deleted, you're going to need another option (for which we have a recommendation down below.)
Step 3

— Apply!

Once you have turned on the "Sync Music" option, click Apply to save your changes, and you should now be able to automatically sync music from PC to iPad whenever you sync your iPad to your computer!
We've been teasing this for quite a while now, but we do have a recommendation as far as a 'third-party' software goes. This program, called iMusic will allow you to do practically the same thing. However, it erases any chances of your files being deleted — which is big for some people. Now, as for what else it can do for you, we've compiled a list below. Give it a gander, and consider downloading the available FREE trial so you can explore its options along with us!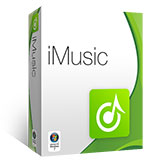 iMusic - Transfer Music from Computer to iPad with One Click
Automatic transfer features for PC to iPad music transfer.
Device library management feature that will allow you to control what goes in and out of your iPad (a manual method of transferring music.)
Downloading files on your PC to your iPad using iMusic's "Get Music."
Additional options and features that iMusic provides under its "Toolbox" menu.
Don't risk any music deletion by iMusic. Everything is transferred (Apple Music or not.)
Record Music from most popular streaming music sites.
How to Transfer Songs from PC to iPad without iTunes by iMusic
Step 1

— Download and Install iMusic

First things first, you need to download and install the iMusic software (which you can do so for FREE on both Mac and Windows computers.) You will also need to make sure that you have your iPad connected to your computer!
Step 2

— Transfer Music from iTunes to Device

In order to start moving music from PC to iPad with iMusic, you need to be on the DEVICE page. On here, if you have your iPad already connected, you can click the "Transfer Music from iTunes to Device" option in order to begin moving your songs to your iPad!
Step 3

— Transfer!

A pop-up menu like the one shown below should appear. Select the Entire Library option if you want to transfer your entire library from your computer to your iPad, and then click the Transfer button to initiate the actual transfer of files!
To end things in a bit of a high note, we're going to be teaching you a couple of quick tips and tricks that you might want to know about when it comes to transferring music from PC to iPad. These won't be that deep, but it should give you an idea of what you might want to expect when embarking on this task!
File Format: Something that you learn early on, no matter what program you use, is the risk of incompatible file formats. This is especially true for iTunes — which can be very picky about the types of music formats that it accepts.
Transfer Speed: Depending on what method of connection you are using, the speed at which your music is transferred might vary.
Auto-Sync: The Auto-Sync feature for iTunes does come with a couple of extra options that will allow you to move only specific playlists or song genres is you're not up to moving everything.
Remove and Sync Error: If you don't want to have to deal with the Remove and Sync error, then try out a third-party program that will make it so that none of your iPad files are deleted in the midst of simply transferring music from your PC!
Always Backup: Something that people tend to forget over time, is the fact that most transfer tools have backup features. So, whether you're using iTunes or iMusic, you should take advantage of this fact and make sure that you have a secure copy of your library at all times!
Conclusion: And so, we conclude our how to transfer music from PC to iPad tutorial! Hopefully, we were able to entice you a little to try out our recommended transfer software — iMusic. It is, in the end, the most intuitive option available in the market, and is great for getting the job done — and getting it done right! So, if you want to try it out for yourself, make sure to hit up the link that we provided up and above and check out its FREE trial — for exploring its features and options and getting better acquainted with the general interface.