Want to learn how to transfer music from iTunes to iPad or vice versa? Well, then we have a couple of options lined up for you! Music transfer with iTunes can be a bit complicated — this is especially true if not all the songs on your iPad/iTunes library are from the Apple Music store. In this case, there is an option that we think that you can try (which we're going to demonstrate below.) Give our article a scroll if this is something that you want to learn how to do.
As mentioned, we're going to be introducing you to a method that will make sure that nothing is deleted (be it from your iPad or your iTunes library.) Is it possible to transfer iTunes music without using iTunes? Well, that's what the iMusic program is meant to do! It was built to be a 'bridge' between your iTunes library and your iOS/Android devices. Making it easy for you to share all your purchased music from one device to another. What can this program do for you? Let's go over a couple of its features before deep-diving to our step-by-step tutorial.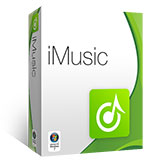 iMusic - Move Songs from iTunes to iPad/iPod/iPhone without Erasing Files
Works as kind of a product between your iTunes library and your device. Which makes it very easy to transfer media (be it music, videos, etc.) from one device to another.
Manage both your iTunes and Device library — allowing you to edit ID3 Tags, add/remove songs, clean up songs, etc.
Music/video download for filling your libraries up with content!
Toolbox menu Where you can restore/backup, rebuilt, transfer, etc. your iTunes and Music library!
Sleek and intuitive interface that is perfect for beginners and long-time users alike!
Guide to Transfer Music from iTunes to iPad by iMusic in Detail
Step 1

— Install iMusic

In order to begin, you need to have the iMusic software installed to your PC! You should also have your iPad connected to your PC – if a message appears on your screen asking you to approve your computer for access, just click the "Trust" option and you should be able to proceed without a hitch!
Step 2

— Transfer iTunes Music to Device

If you want to specifically use iMusic's transfer options, then you need to be on the DEVICE menu [1.] This is where you can manage your Device's library and initiate transfer between your iTunes to iPad, iPad to iTunes, iPad to iPad, etc!

For transferring music from iTunes to iPad, we're going to select the Transfer iTunes Music to Device [2] option!
Step 3

— Select Contents to Transfer > Transfer!

iMusic will give you an opportunity to choose what you want to transfer from your iTunes to your device (what is available on the choose list will depend on what's on your iTunes library!) If you want to transfer everything on your iTunes library to your iPad, make sure that the 'Entire Library' option is selected and then click the Transfer button!
Next, we're going to be talking about how to transfer music from iTunes to iPad with the iTunes Sync option! This is the traditional way to do it, of course. However, it can lead to a lot of issues. Especially those that like to source their music from elsewhere. If that's something that you do, then this will not work for you (as it really only syncs music from the Apple Store.) Other issues, we'll be discussing down below.
Steps to Transfer Music from iTunes to iPad by iTunes Syncing
Step 1

— iPad Management

To start, you'll need to have the iTunes software installed on your PC. Then, make sure that your iPad is connected to your PC in some way (whether with a USB cable, Wi-Fi, etc.) Once you have the tasks completed, then you should be able to launch iTunes and select the iPad icon (pointed out in the image below.)
Step 2

— Music > Sync Music

Next, select the Music settings and you should be able to see the following screen (shown below.) In order to sync from iTunes to iPad, enable the Sync Music option (highlighted in the image below.)
If you click the 'Sync Music' option and see the message below, then that means that some of the music on your iPad does not match the music on your iTunes library.If you're okay with deleting that music, then click the Remove and Sync option!
Step 3

— Apply!

Click Apply to apply the changes, and then you'll be able to officially sync between your iTunes and your iPad!
As promised, we're going to be discussing a couple of tips that should make your iTunes to iPad transfers much smoother! These will be pretty quick, but it should help ease some of the issues that some people might have.
Make Sure You're Connected! The number one issues most people have is faulty USB cables or faulty connection. This can lead to failed transfer between your iTunes and your iPad, so make sure that your cable is working properly!
Try Wi-Fi Sync: With the latest updates, you can now very easily transfer music from iTunes to iPad using the Wi-Fi sync option! Try it out, it might provide a more stable alternative than using a faulty cable!
Apple Music: One way to make it easy to transfer between iTunes and iPad is to make sure that you have only Apple Music.
Download Non-Apple Music on Both: If having just Apple Music is not doable for you, then you're going to have to download it on both devices (both on your iPad and your PC.) If you have it on both libraries, then nothing should be deleted!
Try an Alternative: If you really don't want to risk deleting any of your music, then try an alternative! This is the best and easiest option and it's totally possible (as we demonstrated with the iMusic software!)
Conclusion:Transferring Music from iTunes to iPad doesn't have to be overly complicated! Try out the method that we initially introduced, and you'll see just how easy it can be if you've got the right tools for the job. Remember, iMusic has a FREE trial available that you can try out if you want to be able to test out its features first — and it's available on both Mac and Windows computer and compatible with both Android and iOS devices!