Do you want to learn how to transfer movies to iPad? For the most part, the solution most would recommend is the regular iTunes software. But the question itself is not that simple! You might not be aware of this, but there are other third-party programs available that will allow you to transfer movies to your iPad (or any iDevice really), be it Apple Movies or Movies sourced elsewhere. We're going to be showing you how to use one of those third-party programs at the very end of this article — so, make sure to stick around to be enlightened on modern advancements in transfer software !
To start off, we're going to be teaching you the basic way of transferring movies to your iPad with the iTunes software. This should serve as a pretty good comparison point when we get to the actual tutorial on the third-party program we introduced earlier. Is it really that difficult to transfer movies to your iPad? Well, not exactly. However, iTunes is known to be highly restrictive when it comes to the type of content that it allows (which makes for some stressful situations.) That is why we really only recommend this particular method for those who buy into the Apple 'economy.' That is people who purchase music, videos, etc. from the Apple Store only.
Steps to Transfer Movies to iPad with iTunes
Step 1

— Connect Your iPad!

The first step in using iTunes to transfer movies to your iPad is to make sure that your device is connected to your PC! If it's connected properly, you should be able to see a device icon at the top of the iTunes interface (circled in the image below.) Select the device icon in order to access your Device's settings.
Step 2

— Movies > Sync Movie

Next, it's time to move to the "Movies" tab (1) under settings (the sidebar on the left-hand side of the screen.) Upon doing that, you will be able to turn on the automatic Sync options — by clicking the box beside the Sync Movies option (2.)

Depending on what you want to transfer, you can choose to either specifically select the video you want to transfer OR click the Automatically Include box to sync everything (3.)
Step 3

— Apply & Sync!

Once you've changed the settings to your preferences, you can then save by clicking the Apply button. After this, your Movies should now automatically be transferred to your iPad whenever you Sync your iTunes to your iPad!
Now, to discuss what we've been hinting about since the start of this article — iMusic! It is, as we described, a third-party program that is best known for its transfer features (although we will be introducing you two another of its features later on in the article.) With this tool, you don't have to worry about iTunes' restrictions. You can move, edit, and manage your movies without any issues whatsoever! This is possible with iMusic's following features: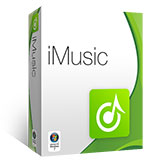 iMusic - Best iTunes Alternative to Transfer Movies to iPad Easily
Transfer feature for moving movies from your PC to your iPad (or any other iOS/Android device.) There is the automated version (which we will be showing you today), and there is also the manual version — which uses iMusic's Library management features.
Transfer movies from device to device. So, if you have videos or movies on one iPad that you want to move to another, then you can do that with iMusic!
Download MP4 Movies/Music from over 3000 sites with ease.
Managing your iTunes library overall .
Backing up and restoring data, moving data automatically to USBs/DVDs/CDs easily.
Free trial and simple interface supported by both Windows and Mac version.
Guide to Move Movies to iPad without iTunes by iMusic
Step 1

— Transfer Movies to iPad

In order to start transferring Movies to your iPad, you need to do two things first. That is, connect your iPad to your PC and then download and install the iMusic software.

If you've done both of these correctly then you should be able to launch the iMusic program, move to the DEVICE tab (1) and see the options that are shown in the image below.This portion is fairly intuitive. And, as you can probably guess, all you need to do to get started is click the Transfer iTunes Music to Device option!
Step 2

— "Home Videos"

Although iMusic only describes 'Music' on the title, it can actually transfer the entirety of your iTunes library to your iPad. Which will allow you to transfer the Home Videos there as well! "Home Videos" being the term iTunes uses for non-Apple Music purchased videos. Make sure that you have the Home Videos box ticked (1) and then click the Transfer button (2) in order to begin transferring the Movies on your PC to your iPad!
If you want to transfer your movies from your iPhone to your PC instead – or if you want to be able to edit your or manage your movies. This step will be apply to you! Just see the following steps:
Go to the DEVICE tab! However, rather than sticking to the homepage.
Move to the Movies section (which you can select on the top-left hand corner of the green toolbar. This is where you can view all the videos already on your device. You drag-n-drop media directly on here if you don't want to use iTunes .
Right-Click a selected video and export it from your iPhone to your PC!
It's a convenient little feature that iMusic offers that you might want to use or generally know about. Especially if you see yourself transferring movies constantly from your phone to your PC!
Now, as a bonus, we're also going to be teaching you how to use iMusic's download features in order to get Movies for your iPad! What's great about iMusic is that all the Movies that you download get instantly uploaded to your iTunes library - no matter what. So, if you download music with it, you can move it to your iPad without ever closing the iMusic window! Everything that you could possibly need is available for you right on the interface!
Steps to Get Movies by iMusic Easily
Step 1

— Get Music

In order to use iMusic's download features, you need to be on the GET MUSIC tab (1.) On here, there are three options that you can choose from: Discover, Download, and Record.

For downloading Movies, we're going to be using the Download feature (2.)

The Download Menu for iMusic looks like this (refer to the image below.) There's an area in the middle where you can paste the link to your movie, and then there are browse-able websites all laid out in the bottom (all of which can be downloaded from.)
Step 2

— Download!

Once you've found the Movie that you want to download, you can start downloading immediately after playing the content. If there's something running, a download icon (1) will appear that you can select.

This download icon will pull up a toolbar where you need to can select what format you want to save your Movie in (2) and the quality that you want to save it as (3.) When you're ready to download your Movie, click the Download button!
Step 3

— Download Progress

That's really all there is to downloading videos with iMusic! You can view the download progress through the download tab (circled in the image below.) And, as mentioned, all the downloaded videos are immediately published to your iTunes library for later use!
Conclusion: That concludes our introduction to a very convenient tool that you can use to transfer movies to your iPad! Of course, you can stick to iTunes if you really wanted to. However, there is no denying that there is a lot less stress when it comes to using iMusic. As not only can you enjoy instant and automatic transfers. You can also use it for downloading Movies that you can then move to your iPad! What else could you possibly want from a transfer software?