Some ID3 tags in my iTunes library is out of date, How do I remove id3 tags ?
The ID3 tag is a small chunk of data attached to MP3 format files to provide details like artist, release date, genre of that file which may be a song or an audio book etc. ID3 tags are helpful in organizing one's digital library/playlist, but they can also be a great mess if the information they provide is erroneous. That information can still be corrected, however, they can also simply be deleted. One may want to remove an ID3 tag for several reasons including:
1. Provides wrong/outdated information.
2. MP3 files keep showing up in "Unknown" category in your respective media player making them hard to find.
3. MP3 files do not show up at all in your playlist because of an inaccurate ID3 tag.
ID3 tags are relatively easy to edit than to remove because while most of the times you can edit them without consulting a third party software, to remove them you need to have one. We'll take a look at 3 best ID3 tag removers for Windows, Mac (OS X) and Linux each and draw a quick comparison between them.
Bonus Part : Best Desktop ID3 Tag Editor to Edit ID3 Tags by iMusic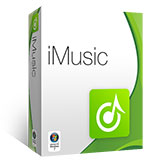 iMusic - Best Music Management Tool to Remove ID3 Tags in One Click
Download music from over 10,000 music and video sites.
Record music in original quality and automatically split the ads.
Discover and download music from more than 300,000 songs.
Transfer music between any two devices directly without iTunes.
Fix music library intelligently with correct ID3 tags.
Clean up the dead or broken downloaded music tracks on your iTunes Library.
Edit ID3 tags with artist name, song title, year and genre.
Steps to Edit ID3 Tag by iMusic
Step 1: After launch iMusic on your desktop, you could first download music by pasting the video URL, then go to "iTunes Library" , where you will see the songs you have downloaded .
Step 2: Then Click the MP3 songs you want to fix id3 tag, tap "Edit music info" option.
Step 3: A new panel on the right side will appear where you can edit id3 tag info related to covet art, name, artists, album, genre, year, track. Add the needed details and click "Save".
AudioShell - ID3 tag remover for Windows
Price: Free http://www.softpointer.com/AudioShell.htm
This ID3 tag remover is a Windows Explorer extension that enables you to manage, edit and even remove desired ID3 tags. The best advantage of using AudioShell is that you do not need to open a new application to edit an ID3 tag, instead, this ID3 tag remover is available inside the Windows Explorer interface itself.
Mediapurge - ID3 tag remover for Windows
Price: Free http://www.peter-ebe.de
This ID3 tag remover is another simple application available for renaming or removing ID3 tags along with a bunch of other interesting functionalities. The ID3 remover has a simple yet interactive user interface with instructions provided all along to guide users at each step.
MP3 Rectifier - ID3 tag remover for Windows
Price: $14.99 http://MP3-rectifier.en.softonic.com/
This ID3 tag remover is yet another software available for editing, organizing and removing ID3 tags. With its easy and simple interface and ability to add both ID3 v1 and v2 tags, it makes for a good ID3 tag remover overall.
NeatMP3 for Mac - ID3 tag remover for Mac
Price: Free http://neatMP3.com
This ID3 tag remover is a simple ID3 editing and removing tool. The ID3 remover can be used to easily remove old tags and replace them with corrected ones. The user interface is sleek but simple which makes this ID3 tag remover easy to use even if you're a beginner.
The Tagger - ID3 tag remover for Mac
Price: £18 http://deadbeatsw.com/thetagger
This ID3 tag remover features a simple and functional interface and lets the users choose from a variety of ID3 tag versions however, for beginners looking for the renaming and editing functions may prove to be a bit of hassle mainly because these are hidden in menus.
Price: $19.73 http://amvidia.com/tag-editor
This ID3 tag remover for MAC is also a powerful tool for organizing your ID3 tags. The ID3 remover is basically meant to edit/rename tags for better storage and organization, but it can also be used to remove unwanted ID3 tags.
EasyTAG - ID3 tag remover for Linux
Price: Freehttp://easytag.en.softonic.com
EasyTag is a simple application for both Linux as well as Windows to view and edit ID3 tags. It doesn't only support MP3 files but also features extended support for MP2 files, FLAC files, Ogg Opus files, Ogg Speex , Ogg Vorbis files, MP4/AAC, MusePack, Monkey's Audio files and WavPack files.
MP3 Diags - ID3 tag remover for Linux
Price: Freehttp://MP3diags.sourceforge.net
MP3 Diags is a tool available for editing or removing ID3 tags from files on a Linux system. Unlike most other ID3 taggers, this program doesn't feature a "fix all" approach. Therefore, to remove a tag, you have to know the technical basics of the working of ID3 tags inside an MP3 file. If you're a beginner, this would be definitely very difficult for you to use.
eyeD3 - ID3 tag remover for Linux
Price: Freehttp://eyed3.nicfit.net
eyeD3 is a useful tool for working with audio files, specifically MP3 files containing ID3 metadata, such as song information. It provides a command-line tool and a Python library (import eyed3) that can be used to write your own applications or plugins that are callable from the command-line tool. It also supports for the MP3 audio format exposing details such as play time, bit rate, sampling frequency, etc.