Duplicate music files take up space, ruin a perfect playlist and waste your time when you try to delete them. If you're uploading music to iTunes, there can be instances when you will have the same music files and iTunes may not be able to recognize the difference. This is because iTunes sorts files by file names and size and does not take into account whether you're listening to the same music. How to find duplicate music files and remove them?
What if there was an easier way to get out of this problem?
It is always annoying to see duplicate music and videos in your media library. With media players like iTunes, it is possible you will have huge amount of duplicate files. You cannot go through those thousands of songs and delete them manually. You will require a special tool that can make this process easier.
If you want to delete files from your iTunes library, tools like iMusic would be useful. It is easy to Find Duplicate Music Files and makes the effort of deleting the duplicate media files easier. iMusic has multiple features allowing you to manage music on different devices without the restriction of iTunes. Here is how you can find and delete the duplicate songs from your iTunes library.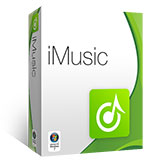 iMusic - Best Music Manager to Remove Duplicate Music Files in One Click
Transfer music from iPhone/iPod/iPad/Android to iTunes/Windows/Mac/iPhone/iPod/iPad/Android Easily.
Backup and recover the iTunes Library when it's needed.
Clean up the dead or broken downloaded music tracks on your iTunes Library .
Record songs and playlists in one click.
Download music from 3000 sites like Youtube ,Spotify, Pandora, last.fm, Vimeo, Dailymotion, Facebook, VEVO, etc.
Add ID3 tags like artist name, song title, year and genre, will be added to the song automatically.
Remove duplicate music files from iTunes library with one click.
Step 1. Download and install iMusic
Go to https://www.aimersoft.com/imusic.html and download iMusic. After downloading, you need to install the duplicate music file finder. In addition, make sure that you have iTunes installed on your PC.
Step 2. Select CLEAN UP ITUNES LIBRARY
Launch iMusic and it will show all the media in the ITUNES LIBRARY. From the primary window, click TOOLBOX and then select CLEAN UP ITUNES LIBRARY on the interface.
Step 3. Start cleaning up iTunes library
Now, click Scan button to find the duplicate tracks, missing tracks and other missing tags. Now click Fix button, iMusic will automatically delete the duplicate music files and fix the missing music tags and other. As soon as you click it, iTunes begins to remove the duplicate songs and fix other missing tags.
This is the easiest way to find duplicate music files and delete the duplicate files from your iTunes library. If you only want to delete duplicate files, you could select Duplicate Tracks option as above. And then only remove the duplicate tracks by clicking Delete Duplicates button.
Video Tutorial: How to Clean Up iTunes Library with iMusic
Part 2. How to Find and Remove Duplicate Music Files in Music Library on Windows
Have duplicate music files on your Windows computer? Here is how you can delete duplicate music files from Windows – It's easy and quick too!
In order to find duplicate music files and delete duplicate songs on your Windows PC, you require third party tools as manually searching and deleting files would be hard and time-consuming. A tool like Audio Dedupe is great for deleting duplicate songs on your windows media. Audio Dedupe is a tool that does not rely on file size, name or ID3 tags. The duplicate music files finder checks the songs and listens to them to find the similarity. Technically, it analysis the audio as even binary data code be different for same files. Here are the steps to find and delete the duplicated files.
Step 1. Open the program and click "Add folder". It will scan the folder to find duplicate music files. It takes a few minutes if files are more.
Step 2. Now select "Audio Compare" under the scan category, which is available in the drop down list.
Step 3. Now adjust the desired value around 70% or more in Similarity. This will compare values of the audio files.
Step 4.Select "New Cache" from the "Cache" drop down list if scanning for the first time, otherwise select the existing cache.
Step 5. Everything has been set now, click "Start Scan" button.
Step 6. After scanning:
1. Now you have files divided into different color. As per your Auto Check option, program scans files with lower bitrate, small file size, or shorter duration. Well, you can also use internal player to check the files.
2. Now if you want to move the checked files to other places, click Move Checked Files, otherwise click Delete Checked Files.
Above method gives you many options to select, hence often it may seem effort process. However, it makes sure the files you are deleted is actual duplicate.
Here is how you can remove duplicate music files in the music library from Mac.
If you want to find duplicate music files and remove the files from your Mac without using iTunes, then Gemini is a great tool. Gemini 2 is developed by MacPaw. Unlike other software, it can remove all kinds of duplicate files from your system. It is powerful, user-friendly and very fast. You will have complete control over what you are deleting as you can preview them before deleting. Here is how you can delete them.
Step 1.Download the Gemini 2 from the link: http://macpaw.com/gemini and install it.
Step 2. Once the file is installed, just launch it. On launching, you can select the files or scan your complete Mac for duplicate files. It will scan all kind of duplicate files on the specified destination.
Step 3. Now it will show the files that are duplicate files and the number of those files. If you want to remove music files, go to music and see the files. If you want to delete all of them, just click on Auto Select on the top. It will select all the files except one original copy. Now click on the Remove Selected.
Step 4.Next screen you will see the files selected for removal. Uncheck any of them if you like. Once you are sure about the files, just click on the Remove at the bottom.
This music duplicate remover is incredibility simple and easy to use. Scan files automatically, preview it and delete it. Within a few clicks, you will get rid of the duplicate files on your Mac. It is great for deleting all kinds of files on Mac.
Above duplicate music file finders are easily available from their official makers. Apparently, iMusic is much easier to use among these 3 duplicate removers, and moreover iMusic has both Windows and Mac versions. To learn more information on how to remove duplicates, you could visit their official websites.