Spotify is a user friendly live music streaming platform which has been a great success since its launch. It is available on all the famous and commonly used platforms like Android, iOS, Mac, Windows, Linux and is compatible over arrange of devices. These are among a few technical characteristics that make Spotify a favourite among users.
Now when we take about using Spotify, one needs to register their account on the Spotify network and login to use the amazing features of the application. Once you download spotify on your device and install the system files you are good to go. This article is for Spotify beginner users, and follow below steps and you can make through the registration procedure with ease.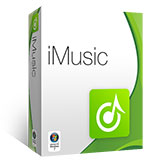 iMusic - Music Manager, transfer and downloader for your iOS/Android Devices
YouTube as your personal music source
Supports 10000+ sites to download music and videos
Transfer music between any two devices
Use iTunes with Android
Organize entire iTunes music library
Fix ID3 tags and covers
Delete duplicate songs ; remove missing tracks
Share your iTunes playlist
Install Spotify on your device and open the application. You will be prompted to register your account.
Sign up by email
Fill in the details as per requirement. You will be required to enter your username, email address, password, gender and date of birth. You must read the terms and conditions to ensure that you are aware of the services you avail.
Sign up by Facebook
Simply select sign up with Facebook, a new window would be open. If you have already logged into your Facebook account, you just need to allow Spotify to access your account details. Else you will have to login through your Facebook account and then agree to these steps.
Step 3: Click on sign up
You are asked to confirm the registration from the mail account and proceed. This will complete the registration procedure for the user. Now you are ready to use Spotify using your account.
Use this Spotify account anywhere to enjoy your playlist and favourites when you want.
Note: As such there is no restrictions on the password and usernames, but some regions may have certain limitation.
Now when you will access your account details you may observe that the subscription type is free. For this you may like to subscribe to the "Spotify Unlimited" or "Spotify Premium" to get the most loved and useful features of Spotify.
Spotify Proxy services can be accessed through various proxy networks available in paid and free versions. There are 2 kinds of options: VPN services and proxy servers.
Spotify free offers limited listening hours per month and some common features, but if you wish to enjoy all the services without ads you will have to subscribe for membership.
Note: Please make sure that you read the terms and conditions of the Spotify subscription. They may vary from region to region and maybe not all services be available in region of activation or use.
In order to upgrade to the membership, click on the upgrade tab on the right side of the page. The subscription charges are $4.99 per month for Spotify Unlimited and $9.99 per month for Spotify Premium.
When you are using Spotify, you would find it easy to navigate through the interface and listen to music or watch videos leisurely. But since every new thing comes changes and being a favourite music streaming platform, it has features that may take time to get used to. But don't worry, Spotify is user friendly and is easy to use, once you read the following frequent problems faced by users.
Most users report that they are unable to use the application on multiple devices. The reason behind it is that Spotify allows single login at a time. Thus, you can use your account on only single device at a time. You may call it the "Single active session policy".
Problem: Can't listen to music in your playlist?
Suppose you make a Spotify playlist on your desktop and then login to the Spotify network on your mobile. You can view the playlist but cannot play the music. This is because the playlists are uploaded on the cloud, so in order to listen to those tracks you first need to sync those tracks from your desktop and then you can listen to those tracks.
This problem may not exist for Premium members. This is because the tracks stream from the Spotify library in such situations. It is recommended to connect your device to the internet and sync your playlists and tracks so that you can listen to the music even in the offline mode.
Spotify does not have the history option directly available on the menu or interface, thus finding and scrolling through the play history may be a disappointment. In order to access your history, you can do it through accessing your Facebook or Last.fm accounts. But there is a small catch with the history, it exist for the active session only. Once you log out or exit the application, the cache is removed and the history is cleared. So ensure that you add your favourites to the playlist before exiting the application.
Part 3. Download Spotify Music Free with iMusic
iMusic is a definitive music downloader that will meet all your music needs. It is a free music download platform. It is totally free programming that can be compatible with Windows and Mac. It can download directly or record music rapidly from 10000+ sites. iMusic is more effective and easy to use. The user interface of this program is easy to understand. It can fix ID3 tags and music info.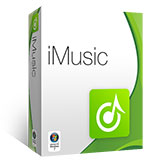 iMusic - Best Spotify Downloader You Deserve to Own
Download music from more than 3000 music sites such as YouTube, Dailymotion, Vimeo, Vevo, Hulu, Spotify, and much more through copying and pasting the URLs.
Transfer music between a computer, iPhone, iTunes Library, iPad, iPod and Android phones making it easy to share songs.
Record music from radio stations and streaming sites and gets the identification of the songs including the title, album artist, and genre.
It acts as a management toolbox that lets you manage iPad, iPod, iPhone and Android phones iTunes Library through options like backup iTunes, recover iTunes Library, fix iTunes music tags and covers as well as remove music DRM protection.
Batch download of files is supported where you can download up to 100 songs at the same time.
1 click to transfer downloaded music and playlist to USB drive to enjoy in car.
Ability to burn downloaded songs and playlists to CDs easily.
Steps to Download Spotify Music by iMusic
Step 1 : Click "DOWNLOAD" in the "GET MUSIC" window. After then you can see a URL paste box as well as access to several popular music sites.
Step 2 : Open Spotify. Copy the URL of the song on the site. Then paste the URL of the song to the URL paste box in iMusic, check the needed music format and click "Download".
Another option for downloading is to navigate to the music site from those indicated below the URL blank, then search the music you want to download. Select the music format and quality, click "Download" to begin the download process as mentioned before.
Step 3 : Once completed the download process, the downloaded songs will be automatically added to your iTunes Library automatically. Click "LIBRARY", then download icon on the left side to check out the songs.