I want to download playlis from Deezer, can anyone recommend some good Deezer playlist downloaders?
Technology is growing continuously today and new things are coming in the market regularly. Now people listen music online with some music sharing websites. But these websites don't allow them to download songs on their devices to listen offline. Today deezer is a very famous website to listen music online and enjoying millions of tracks. You can listen these tracks online only with the help of deezer website of deezer apps. But if you want to download them and you are free user of deezer then directly it's not possible. In that case you need to use deezer playlist downloader or deezer recording softwares. This software is available online for both windows and mobile phone also.
In order to discussing about the deezer software for different platforms first of all we will discuss about the deezer playlist downloader for computer.
Now if you are looking to download any playlist from deezer then you can do it easily with the help of iMusic . This music downloader program can download whole playlist at once from Deezer so you don't need to download songs one by one. There are so many other functions also available with this software. It is able to download songs in 2 ways. You can do it by recording songs by recording button or download by url also. It can download whole playlist in the original quality what you are listening on your computer while playing music online on deezer.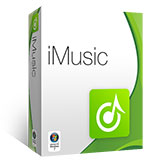 iMusic - Best Deezer Playlist Downloader for Both Windows and Mac
Download music from over 10,000 music and video sites.
Record music in original quality and automatically split the ads.
Discover and download music from more than 300,000 songs.
Transfer music between any two devices directly without iTunes.
Fix music library intelligently with correct ID3 tags.
Remove music DRM protection and convert downloaded M4P music files to MP3 format.
Key Features of iMusic:
Download deezer playlist directly without downloading songs on by one.
Download playlists and songs from deezer and more than 10000+ music sharing websites.
You are able to discover music directly from the platform of iMusic.
Able to record or download any song on any website which you found.
Transfer music between other devices there is no limit to transfer music between devices.
Automatically convert music to the supported format by device when transfer.
Fix music convers and tags also.
Able to delete duplicate songs after detecting automatically.
Transfer music between all devices without any limit such as iphone to android.
Able to use itunes with android without no other software can do it.
You can also manage your itunes library by using it.
Backup or restore itunes library by using it.
Allow you to create your personal custom mixtape cd.
Inbuilt music player to play deezer playlist after downloading.
It is able to replace the mp4 file in the mp3 format.
How to Download Deezer Playlist with iMusic
Step 1 Install and Start iMusic
Download and install iMusic on your computer, then start it. The program will show you the main interface of discovering music.
Step 2 Copy Deezer Playlist URL
Now go to Deezer and find the URL of the playlist you want to download, then copy the music URL in the address bar.
Step 3 Paste URL and Download
Now go back to iMusic and paste the URL into iMusic. Then click teh Download button to start downloading Deezer playlist.
Step 4 Finish Downloading Playlist
When the downloading process finishes, you'll get the downloaded music files in the Music Library.
Smart Voice Recorder is an application which allows you to download deezer music on android device also. It avail you to download music on your android phone one by one. You can record anything on your android mobile by using this software such as music of deezer or any other music app also. Allows you to record your night talks and it is able to record in background also when your mobile is locked and display is off. How you are playing your guitar you can record this one also.
Download link: https://play.google.com/store/apps/details?id=com.andrwq.recorder&hl=en
Key Features of Smart Voice Recorder:
Control sensitivity automatically and manually.
Able to record sound in the background.
Analyze live audio spectrum.
Allow you to save/ pause/ or cancel recording anytime while recording.
You can change default storage path or directory.
Maximum limit 2 GB per file.
Easy to find after recording.
Able to share or send recordings by whatsapp, facebook or dropbox.
You can set your recorded sound as your phone ringtone.
This app is also able to download music from deezer. This recorder is better than others. You can get winning performance with this software and stand out different from other people. You just need to pick a song from deezer all other things ez will do automatically. Once you are satisfied then you can share it easily with your friends and family. It comes with build in effects also which allow you to give more perfect sound for your device.
Download link: https://play.google.com/store/apps/details?id=com.ikmultimediaus.android.ezvoice;hl=en
Key Features of EZ Voice Recorder:
Able to download playlist in good quality.
Allows you to sing your song anytime anywhere through files sharing system.
Very quick and easy to use interface.
Share your downloads with your friends and family.
Give best performance with IK range of microphone.
Easily preview and save effects.
Comes with 9 high quality audio effects which allows you to give you a perfect quality song.
Multi Track Song Recorder
While listening music of deezer on iphone devices sometimes you think about recording music on your iphone to listen later without listening online. If you don't know how to do that than we are going to tell you about Multi track song recorder app which allow you to download deezer music on your iphone. This application allows you to download tracks from deezer up to 4 tracks with a very simple and easy to use interface. If you want to pro version of this application then you can buy it for 1.99$ in this version you will not see any ads while using.
Download link: https://itunes.apple.com/us/app/multi-track-song-recorder/id390599090?mt=8
Key Features of Multi Track Song Recorder:
It download music from deezer and all other music streaming websites.
Allows you to pause and seek and record your audio easily.
Able to view recording as waveform and with the volume meter.
You can merge all recorded tracks together.
Able to save simply and loading of your songs.
Able to monitor input when headphones are plugged in.
Allows you to mail your recorded songs and support dropbox also.
Leawo Music Recorder also allows you to download music from deezer iphone application. This is very powerful and easy to use voice recorder. This deezer playlist downloader directly get music from the speaker of your iphone that's why it can download music in the actual quality what you are listening on the speaker of your iphone while playing music. There is no need to know anything about the editing of audio and creating high quality recordings with this music recorder. There is no need to think about length because this software don't have any restriction on length. It is able to record voice memo and sound effect for your games also. So you can use them as ringtone of your iphone also later.
Download link: https://itunes.apple.com/us/app/music-recorder/id522293471?mt=12
Key Features of Leawo Music Recorder:
Able to download music from deezer directly from speaker of your iphone.
Able to playback your download after downloading songs.
You can schedule your recordings to download later also.
Add your downloaded songs directly to itunes in just one click.
Able to add music tags, cover information and song information automatically.
| Software Name/Features | iMusic | Smart voice recorder | EZ voice recorder | Multi Track Song Recorder | Leawo Music Recorder |
| --- | --- | --- | --- | --- | --- |
| Download music from deezer | Yes | Yes | Yes | No | No |
| Record music from deezer | Yes | Yes | Yes | Yes | Yes |
| Fix music tags and cover automatically | Yes | No | No | No | Yes |
| Convert automatically to the device supported format | Yes | No | No | No | No |
| Transfer music between any devices (ios, androind, win, mac) | Yes | No | No | No | No |
| Transfer music between devices(ios, android) and iTunes | Yes | No | No | No | No |
| Manage music library: detect and delete duplicates,remove missing/broken tracks | Yes | No | No | No | No |
| Burn music to cd | Yes | No | No | No | No |
| Backup & restore music/iTunes library | Yes | No | No | No | No |