Are you looking for a music transfer app that you can use for your Android device? As you probably already know, there are lots of limitations when it comes to syncing Android devices with PCs (especially Mac PCs.) However, there are ways of using music transfer software for bypassing all those restrictions. We're going to introduce you to 10 of those down below, starting with a thorough introduction of our most recommended and then a list of alternatives that you might to know about!
As promised, we're going to first be introducing you to our most recommended music transfer app. That is the iMusic data transfer software. This program is a highly intuitive software created for those who want to sync their iOS or Android devices to a PC, device, or iTunes library. It's also available for Mac, which allows for a smooth transfer of data that would have otherwise been impossible. Its main features include the following: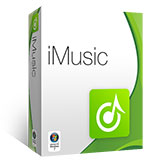 iMusic - One of the Best Music Transfer App for Both Android and iPhone
Supler easy to use this best music tranfer app .
1-click to backup iPad music to iTunes Library/Mac.
Transfer music from Mac/PC/iTunes to iPhoneXR/XS/8/8plus/Android phone easily.
Download music from over 3000 music sites, including download YouTube to MP3.
Record music from any radio stations with music tag, covers, album name attached.
Built-in library collected thousands of songs for free download.
Rebuild iTunes library from Android device music.
Steps to Use Best Music Transfer App for Both Android and iPhone-iMusic
First download it's free trial on your desktop.
Step 1

— Set-Up

The first thing that you have to do for most of the programs that are on this list, is the set-up. This is the set-up that will allow your PC to access your device's storage data, allowing for a quick and easy transfer or sync.

To start, go to Settings > About Phone on your device.

That will move you to a page with your device's details. You can ignore most of it, and directly select the Software Information option.
Step 2 —

Software Information

On the "Software Information" menu are a bunch of different numbers and extraneous information. Again, ignore all of it, and instead focus on the Build Number option.

You will need to press that exactly seven times!

You'll know that you've done it correctly if you get a notification on the bottom of your screen.
Step 3—

Settings > Developer Options

We're almost done with the set-up. All you need to do now is go back to your "Settings" menu and then move to Developer Options.

On the Developer Options page, locate and enable the USB Debugging switch!
Step 4—

DEVICE

If you've done the preliminary set-up properly, then the DEVICE page of iMusic should look like this for you (refer to the image below), if not, you'll be given instructions as to how to proceed!
Step 5—

Copy Music from Device to iTunes

For iMusic, the option that you need to select in order to transfer music to your PC or iTunes library is the "Copy Music from Device to iTunes" option. Select that in order to proceed.
Step 6—

Rebuild iTunes Library

You should be moved to a secondary window like the one shown in the image below. This is just a notice from iMusic that they will scan the items on your device and iTunes library — to detect duplications and files that need to be transferred. Initiate the scan by selecting the Start button.
Step 7—

Copy to iTunes

Now, the only thing left to do is to select the files that you want to move from your Android to your iTunes library. If you want to move only Music then de-select others, if not then select the others, etc.

Once you've chosen, click the Copy to iTunes button to allow iMusic to sync your device and iTunes library automatically!
Now that we've given you an idea of what a proper music transfer app should be like, let's go over a couple of other music transfer apps that you might want to know about! All of these will work for Mac OS computers (or at least offer a version available on Mac) and will be compatible with most Android and iOS generations. For our list, we'll be noting down what you should expect from the program, the pros & cons of using said program, and a picture-preview of how the app is designed.
1. DoubleTwist
URL: https://www.doubletwist.com/
Price: Free
For the very last program on our list, we have a very basic program called DoubleTwist. It is actually a data transfer app — which is more than what can be said about our last three programs. However, the difference is in its presentation. Even though the last couple of programs above it are not necessarily music transfer apps (in the traditional sense that iMusic is), they are very stable and reliable. DoubleTwist works, to be sure, but it can get pretty buggy and uncooperative.
Pros:
iTunes library to Device transfer.
Windows Media Player to Library Transfer.
Also transfer videos and photos.
Cons:
FREE but very limited in features.
Very buggy — sometimes does not properly read or scan the iTunes library properly.
The music sync feature is also a bit buggy.
2. Wondershare MobileTrans
URL: https://mobiletrans.wondershare.net/ad/mobiletrans/index-cta.html
Price: $29.95
As far as programs go, MobileTrans has to be one of the most basic. It's also very specific in terms of usage. It can be used as a music transfer app, but it's more for device to device transfers, which can help if you have a new device that you want to fill with the songs from an older device. Outside of that however, its uses are fairly limited.
Pros:
Device to Device Transfer of Data.
Multi-Media Transfer (Including contact information, SMS, etc.)
FREE version is available.
Cons:
FREE version is a FREE trial version that is highly limited.
The program must be first purchased in other to experience its premium features.
Primarily only effective for device to device transfer.
3. Smart Switch
URL: https://www.samsung.com/us/support/owners/app/smart-switch
Price: Free
Smart Switch, similar to Android File Transfer, is not really something that can be exactly defined as a music transfer app. However, with a bit of effort, it can be used for that purpose. Of course, you're never going to get quite the same convenience as you would with a program like iMusic or even dr.fone. However, it is a viable FREE option that is available, which makes it popular for certain users.
Pros:
Backup and Restores Android Devices.
Made specifically for iOS devices.
Can technically be re-used to build up a music library.
Cons:
Cannot be used to directly transfer music from device to PC.
Does not automatically connect to iTunes library.
Lacking in premium or advanced transfer features offered by other programs on this list.
4. Android File Transfer
URL: https://www.android.com/filetransfer/
Price: Free
To break out from the series of automated music transfer apps, we have Android File Transfer. This is a strictly Mac OS software. Created to emulate the type of manual transfer one can get between a Windows OS computer and an Android device. Basically, it can be described as a method of accessing your device's storage data — which allows you to directly copy or transfer data to and from your device. It's not as premium as other programs out there, but it can be used in a pinch.
Pros:
Directly accesses Music storage on an Android Device.
Removes Mac Limitations for Android devices.
Can also be used to copy or transfer other types of data (music, videos, apps, etc.)
Cons:
Available only on Mac OS computers.
No Automatic Sync or Transfer feature.
Lacking in any library editor or management tools.
5. iSkysoft Toolbox
URL: https://toolbox.iskysoft.com/
Price: Starts from $79.95
Unsurprisingly Toolbox is fairly similar to iTransfer. They're created by the same company, so it isn't so surprising. However, one might ask why they'd choose to have practically the same exact product, and well. Whilst they are fairly identical, there are features that set them apart. For example, Toolbox is not subscription-based. You can get a lifetime license simply by paying the $79.95 license fee.
Pros:
Transfers apps, photos, music, video, etc.
Explorer available for managing device and PC library.
Automatic and Direct Transfer.
Cons:
FREE trial is limited and locks certain tools.
Premium version is only unlocked after paying $79.95.
Set-up is required in order to be able to connect Android devices.
6. Wondershare TunesGo
URL: https://tunesgo.wondershare.net/ad/ios/music.html
Price: (Subscription-based) 49.95 per year
With TunesGo we go back to the same sleek and premium interface that we see with our first three recommended music transfer apps. It works primarily the same as well — offering the same transfer and recovery options offered by most apps like these. In a sense, it is because of this very reason that it didn't make it higher up on this list. It certainly could have, but it doesn't really do anything new enough for us to count it as better or worse.
Pros:
Transfer apps, contact information, videos, photos, and music.
Full recovery features for backing up iOS and Android devices.
Available for both Mac and Windows OS.
Cons:
The FREE trial locks certain features .
Premium version must be purchased in order to make use of it properly — which will cost you around $49.95 per year.
Preliminary set-up is required in order to use it for an Android device.
7. Syncios
URL: https://www.syncios.com/data-transfer/
Price: $29.95
Syncios sets itself apart from its competitors with a different take on their presentation and features. A lot of the transfer tools and options stay the same. It's not as sleek and premium in appearance. However, it made it pretty high up on this list because it is relatively cheap — considering the advanced tools that it provides. As a warning though, it's not compatible with certain iOS generations and has a tendency of crashing or bugging out when transferring things other than music.
Pros:
Video Download feature for download videos for the device.
Data Recovery tools (although it is locked with the FREE version)
Extra Toolkit for data transfer .
Cons:
A FREE version is available but highly limited .
Premium version must be purchased ($29.95 for the license)
Not compatible with certain iOS generations and has a tendency of bugging when transferring data other than music .
8. iSkysoft iTransfer
URL: https://www.iskysoft.com/itransfer-for-windows.html
Price: (Subscription-based) 49.95 per year
iSkysoft iTransfer stands out for it's premium cost. Similar to dr.fone, this cost can certainly be attributed to its advanced features — which allows the transfer of different types of data (not just music but also contact information, videos, photos, etc.)
Pros:
Toolbox feature for managing transfer between device and iTunes.
Available on both Mac/Windows.
Compatible with iOS and Android devices.
Cons:
The FREE version is very limited.
One would have to purchase the premium version (starting at $49.95 per year) in order to unlock its more advanced features .
Preliminary set-up, much like what we demonstrated with iMusic, is required prior to sync of any new Android devices.
9. dr.fone - Transfer (Android)
URL: https://drfone.wondershare.com/android-repair.html
Price: $39.95 per year (up to $79.95 per year for business license)
dr.fone - Transfer (Android) is a little bigger of a program than iMusic. However, we've deemed it second best because its premium version can only be purchased via yearly subscriptions that cost upwards of around $39.95. This makes it one of the most expensive programs on this list, but one can say that it is priced at a fair value. It does, after all, offer tons of premium and advanced transfer and recovery features!
Pros:
Explorer tool for managing iTunes and Device library.
Multi-media transfer benefits for apps, information, photos, etc.
Directly connects iTunes library to Android/iOS device.
Cons:
Comes in two versions — iOS and Android, so make sure that you pick the right one.
The FREE version is highly limited.
Premium version of the product will be required to unlock certain features.
| Features | iMusic | DoubleTwist | MobileTrans | SmartSwitch | Android File Transfer | Toolbox | TunesGo | Syncios | iTransfer | dr.fone |
| --- | --- | --- | --- | --- | --- | --- | --- | --- | --- | --- |
| Transfer Computer Music to iPhone | Yes | Yes | Yes | No | No | Yes | Yes | Yes | Yes | Yes |
| Burn Music to CDs | Yes | No | No | No | No | No | No | No | Yes | Yes |
| Transfer Music Selectively | Yes | No | No | No | Yes | Yes | Yes | Yes | Yes | Yes |
| Transfer Home Videos | Yes | Yes | Yes | Yes | Yes | Yes | Yes | Yes | Yes | Yes |
| 1-Click Process | Yes | Yes | No | No | No | Yes | Yes | Yes | Yes | Yes |
| Edit Info of Music files | Yes | No | No | No | No | Yes | No | No | Yes | Yes |
| Transfer Playlist | Yes | No | No | No | No | Yes | Yes | Yes | Yes | Yes |
| Manage iTunes Library | Yes | No | No | No | No | Yes | Yes | No | Yes | Yes |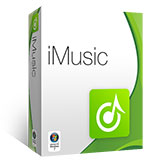 iMusic - Most Excellent Music Transfer App for iPhone/iPad/iPod in 2019
Transfer data from iTunes to Android easily and safely.
Record music in original quality and automatically split the ads.
Discover and download music from more than 300,000 songs.
Transfer music between any two devices directly without iTunes.
Fix music library intelligently with correct ID3 tags.
Conclusion: That's it for our "Top 10 Music Transfer Apps!" Hopefully, we were able to introduce you to one that will work best for you! If not, the one that we've always recommended first and foremost is the iMusic software. It is, undeniably, not only the easiest program to use but also the most efficient when it comes to transferring your precious media (be it on an iOS/Android or Mac/Windows PC!)