Want to learn how to move music from iTunes to Android? We have a total of 5 methods that we think you might want to try! All of which offer unique little twists and characteristics of their own. So, if you want to find the method that would best suit your tastes, make sure to stick around till the end! We'll tell you which program you should use to copy music from iTunes to Android!
For the first method, we couldn't not introduce the FREE manual Windows feature. It is, after all, one of the staples. However, just remember that this will not work for those who are on Mac (or a lot of the other operating systems.) You can look towards our next recommendations if you want something that is available on both, or even something that is easier to use. Because, as mentioned, this is a manual method. That means, that you're going to have to extract music, import music, etc. all on your own. We'll show you what we mean by this as we proceed.
Steps to Move Music from iTunes to Android with Manual Method
Step 1

— Create a New Folder

For our tutorial, we're going to first extract music from our iTunes library — these are the files that we're going to be transferring to our phone. For that to work, we're going to need a place to store the files in temporarily.

This is why you'll need to create a New Folder in order to start.

We've named ours "iTunes Music," but you can call yours whatever you want.
Step 2

— Drag and Drop

Next, we're going to be extracting our iTunes music by using the drag and drop method.

In this case, all you have to do is select the media, drag it out of the iTunes window, and then drop it onto the destination folder!
Step 3

— This PC

It's at this point that you should connect your Samsung phone to your PC.

This way, when you move to the This PC window on Windows Explorer, you will be able to locate and select your device from the available devices and drives immediately.
Step 4

— Allow

In order to be able to see the option mentioned on the next step, you will first have to approve access for your PC. Which is done simply by clicking Allow when the following message appears on your device.
Step 5

— Phone

Allowing your PC access to your device's data should make the Phone folder appear under your Samsung device. This is where all the data stored in your phone can be found.
The one most relevant to us is the Music folder. Select this. As you've probably guessed, this is where we're going to transfer the music that we moved out of our iTunes library.
Step 6

— Drag and Drop

Again, we're going to be using the drag and drop method in order to transfer media from one place to another. In this case, we're selecting media from the folder we created in step one, dragging it towards the device's "Music" folder, and then dropping it there.

After this, you're all done! The data has now been manually transferred.
For our next software recommendation, we have our personal favorite. Especially for beginners who want a program that is easy to use or even those that are looking for a convenient software that will do most of the work for them. For this we have iMusic. iMusic is a data transfer tool available on both Mac and Windows, it also offers compatibility with both iOS and Android devices, and some great premium features as well, including: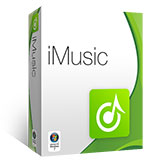 iMusic - Move Music from iTunes to Android with Simple Clicks
Transfer Files to Mac/PC/iTunes Library. Transfer music, playlists, videos, and more from iPhone6/7/8/x/xs(max), iPod Touch, iPad/Android devices to Mac/iTunes/PC.
Copy Files to iOS/Android Devices. Put music, photos, playlists, videos, audiobooks and more from Mac/PC to iPhone, iPod touch or iPad.
Download Music from 3000+ Sites. Download music from YouTube, Dailymotion, Spotify, etc 3000 music sites for free.
Record Music from Radio Stations. Record any song that you can play on your PC/Mac with ID3 tags attached.
Create your music library from thousands of online music sites or music playlists to enjoy anywhere.
Key Features of iMusic:
Automated iTunes to Android transfer (bi-directional)
100% beginner friendly interface design.
Premium Toolkit for device to device transfer, DRM removal, etc.
1-Click Download Option.
Library Manager (for both iTunes and Device)
Steps to Move Music from iTunes to Android by iMusic
Step 1

— DEVICE

With USB Debugging now on, you should be able to connect your Android to your PC without a problem! Launch iMusic in order to start the actual transfer software. Then, move to the DEVICE page.
Step 2

— iTunes to Android Transfer

On the DEVICE page, you need to choose the Transfer Music from iTunes to Device option in order to proceed.
Step 3

— Transfer

We finish things up by selecting the files to transfer (in our case it is the 'Entire Library' meaning all the media on our iTunes library) and clicking the Transfer button!
For the third method that we're going to be showing, we've chosen the iTransfer software (sometimes called Data Transfer or Android Transfer.) It's one of the older programs available, but it's also been upgraded to be very similar to iMusic. At least, in terms of features and interface. Now, even if we didn't include it on this particular tutorial, you will still need to set-up your device by turning on the USB Debugging mode before you can use it (which we demonstrated on the iMusic tutorial above.) As such, the pros and cons of this software are:
Pros:
Automated multi-media transfer
Premium toolkit for convenient tools and options
Cons:
Subscription-based program (yearly payments required)
USB Debugging set-up is required [refer to iMusic tutorial]
Steps to Transfer iTunes to Android Phone with iTunes to Android Transfer software
Step 1

— Transfer to Device!

Before we proceed, we'd like to preface this again by saying that you will have to first turn on USB Debugging mode — or else this program will not work. You can learn how to do that by checking out our iMusic tutorial above.

Now, on the "Home" page of the iTransfer software, that is where you'll have to locate and select the Transfer iTunes Media to Device option.
Step 2

— Transfer iTunes Media to Device

A secondary window should appear on your screen next, one that will ask you to select contents to transfer. Feel free to transfer either your 'Entire Library' or selectively choose from the available playlists.

When you're done choosing, finish it up by pressing the "Transfer" button on the bottom right-hand corner of the screen.
For our 4th program, we have something that is a little bit vaguer. Instead of an actual program, we're going to be demonstrating how you can use as a service — specifically Google Music Play, in order to have your music on the go! Of course, this is a paid service, so you'll need an account with Google Play to be able to use it. There are single accounts and family accounts available for monthly subscriptions ($9.99 or $14.99 respectively.) The pros and cons of choosing Google Play include the following:
Pros:
Dependable service for storing music for all Android devices
Automatically syncs to transfer music from iTunes to your Android library
Cons:
Paid Program — Monthly payments required
Sign Up and other set-up required
Steps to Copy Music from iTunes to Android with Google Music Player
Step 1

— Add My Music

If you have a Google Play account, then you'll have the option to 'Add' or 'Upload' Select that option, and this should appear (Refer to the image below.) From here, select the Add Music from iTunes option, and then click Add My Music to proceed!
Step 2

— Download Music Manager

If this is your first time trying to upload music from your PC, you'll be prompted to download the music manager. Do so by clicking the "Download Music Manager" option and follow the installation process until you are able to launch the music manager software.
Step 3

— Upload Songs to Google Play

Our goal here is to move songs from our PC to our Google Play accounts so that it can be automatically synced to our Android device, so choose the Upload Songs to Google Play option and click "Next" to proceed.
Step 4

— Music Collection

This is our final step! After this, it's really just a matter of signing up to Google Play on your Android so that you can get access to the songs that you've imported into it.

Of course, in order to import media to your Google Play account, you're going to have to complete this process. If all your music files are on iTunes, then select iTunes and click "Next!" That's all there is to it!
For this very last demonstration, we have iSyncr. This is a Mac-only android to PC mobile app/desktop software that you can use in order to transfer iTunes music to your Samsung device. Just a warning, the explanation does get a bit convoluted here (it's a bit complicated.) However, we've tried our best to make sure that the steps are all expressed as best as they can. So, stick with us!
Pros:
Mac Compatible data transfer software
Automated iTunes to Android Sync
Cons:
Limited FREE trial version
Complicated transfer process — not suited for beginners
Steps to Sync iTunes to Android Phone with iSyncr for iTunes
Step 1

— Download iSyncr (Desktop)

First, you're going to need to download the iSyncr to your Mac OSX computer. There are also instructions provided on their website, if you are curious about how they describe their process.
Step 2

— Download iSyncr (Mobile App)

You will also have to download and install the iSyncr mobile application, which is available on the Google Play Store!
Step 3

— Allow

Once the program has been installed, you'll be prompted with the following message (refer to the image below.) Simply click Allow in order to move onto the next step.
Step 4

— Wi-Fi Sync

So long as your device and PC are using the same Wi-Fi connection, you will be able to use the Wi-Fi sync method (click the horizontal dots on the right-hand corner of the screen to choose the USB method instead if the Wi-Fi sync doesn't work out.)On the Wi-fi sync options page, choose the first option. "Name of PC's Library on Name of PC iMac."
Step 5

— OK

You will also need to approve iSyncr's access on your PC. So, click OK when the following message (shown in the image below) appears on your screen.
Step 6

— Select & Sync Now!

Lastly, you need to select what you want to download (for us we selected only the Music option but as you can see other types of media can be transferred as well.) Once you've chosen, finish it up by clicking Sync Now!
Conclusion: That concludes our "iTunes to Android Transfer" tutorial with 5 helpful programs that you can try! Altogether we had the manual transfer of data with Windows, the automated and efficient transfer with iMusic, and three other methods that we thought we'd include just to show you all the different looks and types that a data transfer tool might exist as. Now, if you want our recommendation on the software to try out, we won't hesitate to point you towards iMusic. It is, out of all the programs we introduced today, the most versatile (when it comes to features and usability!)