Looking for a good iTunes downloader for Android? You probably know by now, but because of certain restrictions, it is not possible to directly sync an Android device to your iTunes library (like you would normally do if you were using an iOS device.) Fortunately, however, there are many apps available that can do practically the same thing! Continue reading till the very end in order to be introduced to 10 of the most awesome Android to iTunes app available in the market.
Part 1. The Best iTunes Downloader for Android/Android tablet to Sync iTunes Music Library on Android
Before we proceed with the breakdown, we're going to first show you the best of the best iTunes downloader for Android and Android tablets available right now. This data transfer goes by the name of iMusic, and with it, you can expect no-stress automatic syncs between your iTunes library and your Android mobile device every single time! The only catch is that the first use of a third-party program like this, will require a bit of setup — but that is a common characteristic between all the programs we'll be introducing today. After the first set-up, however, you can enjoy quick and easy iTunes music download! As well as the following features: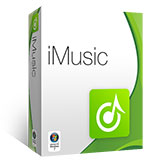 iMusic - Sync iTunes Music Library on Android Easily and Safely
Sync Music from iTunes to Android without erasing the files.
1-click to backup iPad music to iTunes Library/Mac.
Transfer music from Mac/PC/iTunes to iPhoneXR/XS/8/8plus/Android phone easily.
Download music from over 3000 music sites, including download YouTube to MP3.
Record music from any radio stations with music tag, covers, album name attached.
Built-in library collected thousands of songs for free download.
Key Features of iMusic
Beginner-friendly interface that is easy to navigate and use.
Premium Toolbox for advanced management of iTunes and Device Music libraries.
One-Click Music Downloader and Recorder.
Access to both iTunes and Device library (with add, remove, export, etc. tools.)
Automatic transfer of media for both iOS/Android devices.
Tutorial to Use the Best iTunes Downloader for Android to Sync Music Library on Android
Step 1

— Set-Up

As mentioned, there's a bit of set-up needed. This is required in order to be able to connect your Samsung device to your iTunes library. Don't worry though! Just connect your device, launch iMusic, and follow along as we break it down a bit at a time.
Step 2

— Software Information

Most of the set-up will be on your Android device. First, you'll need to move to your Settings, scroll down to click the About Phone option, and then finally select "Software Information" as is shown in the image below.
Step 3

— Build Number

Next, once you're on the Software Information page, locate the "Build-Number" section. Once you've done so, click it seven times.

If you do this correctly a 'Developer mode has been turned on…' message should appear on the bottom of your screen.
Step 4

— Debugging

Almost done with the set-up! All you have to do next is go back to the "Settings" main page. There, you'll notice that a new option has appeared at the very bottom — called Developer Options.

Select "Developer Options" then locate and enable "USB Debugging".
Step 5

— Device Page

Now, that the set-up is done, you should be able to see something similar to this (refer to the image below) on the "Device" page of your iMusic window.

This is where you'll be able to find the main transfer options iMusic has available!
Step 6

— Download for Android

Of course, the option that we're going to be using is the Transfer iTunes Music to Device option. Select that and wait to be moved to a separate window.
Step 7

— iTunes to Android Download

Almost done! If you want to move all the items on your iTunes to your Android device, make sure that you have the "Entire Library" option selected.

Then, when you're ready, finish up the transfer by clicking the white Transfer button!
Video Tutorial: iMusic- Transfer Music from iTunes to Android Easily
As mentioned previously, a lot of the data transfer program available operate in a way that is very similar to the iMusic software. At least, in terms of process — you'll have to do the regular set-up before being able to actually transfer anything. Any difference between the programs will, of course, be described in our compilation below. Also included is where you can find said programs, how much they cost, and what is considered a con and a pro whilst using said programs!
1. dr.fone - Transfer (Android)
URL: https://drfone.wondershare.com/android-repair.html
Price: $39.95 per year (up to $79.95 per year for business license)
The very first program on this list is the dr.fone transfer program (which is available in both iOS and Android versions.) It uses an interface that is very similar to the iMusic transfer program and actually offers a lot more in terms of features. However, it also costs a lot more — which is why it falls behind as our technical number 2 recommended data transfer software. Outside of the cost, however, you should have no trouble using it as needed.
Pros:
Available in both iOS and Android versions.
Feature-packed software that is filled with all sorts of Premium tools.
Sleek and easy-to-use interface perfect even for beginners.
Cons:
A FREE trial is available for the dr.fone Android version, but it is very limited — certain features are locked after use and others are just plain locked.
It is a fully subscription-based system that requires yearly payments that starts at $39.95 per year.
Similar to iMusic, you will still have to go through the whole 'USB Debugging' set-up process.
2. iSkysoft iTransfer
URL: https://www.iskysoft.com/itransfer-for-windows.html
Price: (Subscription-based) 49.95 per year
Our (technically) third recommended program is also another subscription-based software. That means you will have to make yearly payments in order to be able to use it to its fullest — a cost that starts up to around $49.95 per year. Still, iTransfer (sometimes called Android Data Transfer or Android Recovery), is a classic program that has been around for a while. Of course, it's still regularly updated, so it isn't lacking when it comes to even the most premium of tools. Which is why we've placed it as 2nd on this list.
Pros:
iTransfer accepts both iOS and Android devices (no separate version needed), much like the iMusic transfer software.
Premium data transfer toolbox (not just for music but for videos, photos, contacts, etc.)
Quick and Efficient — no complication added.
Cons:
The FREE trial version locks certain features away immediately and takes away others after a certain number of uses.
It is a yearly subscription-based program that requires regular payments of $49.95.
Again, preliminary set-up is needed in order to use the program.
3. Wondershare TunesGo
URL: https://tunesgo.wondershare.net/ad/ios/music.html
Price: (Subscription-based) 49.95 per year
By this point, you're probably starting to see a bit of a pattern when it comes to the most popular iTunes to Android data transfer software. The third on this list is the Wondershare TunesGo, another subscription-based transfer program that works both for iOS and Android devices. The only reason this is lower on the list than the other two is really just because of aesthetic choices when it comes to design and a couple of missing premium features.
Pros:
Premium data transfer software (multi-media transfer similar to iTransfer)
Premium Toolbox for managing transferred data.
Automatic Transfer between Android Device and PC.
Cons:
Certain features work only for certain generations of iOS devices.
The available FREE trial is limited as it locks most features and greatly limits others.
Yearly Subscription program that requires up to $49.95 per year.
4. iSkysoft Toolbox
URL: https://toolbox.iskysoft.com/
Price: Starts from $79.95
This iSkysoft Toolbox is almost like a different version of the iTransfer from the same company. It does cut back on certain things, however. It's a bit of a give and take in the sense that it offers a full one-time payment license (no yearly subscription needed) but it's also not as advanced as its counterpart. Nevertheless, this might be preferable to those that just simply want to move music from device to PC (or PC to device.)
Pros:
Multi-Media Data transfer abilities (music, videos, photos, contacts, apps, etc.) .
Explorer feature for managing available data.
Automatic sync features between Android and PC.
Cons:
Expensive One-Time payment (up to $79.95 up-front).
The available FREE trial is limited as it locks certain features and greatly limits others.
The set-up is needed in order to be able to use it as it should be used.
5. Syncios
URL: https://www.syncios.com/data-transfer/
Price: $29.95
For the last program on this particular list, we have Syncios — which is available for both iOS and Android devices. This just so happens to be one of the few programs on this list that does not follow the more common interface (as you can see from the sample image below.) That makes it a little bit less efficient in our eyes — especially when you consider the fact that it is missing some of the other premium features offered by other programs above it on this list.
Pros:
iOS and Android Compatible.
Premium Toolkit for managing transfers.
Multi-Media transfer (songs. Contacts, SMS, photos, etc.).
Cons:
A FREE trial is highly limited (certain features are available but only for a limited period.)
Up-front payment of $29.95 required.
The preliminary set-up is required for it to function properly.
Now, let's talk about iTunes to Android transfer apps that you can use for your Android tablets as well. This list will be pretty similar to the previous list, but it will be more varied when it comes to their characteristics — some of these are very basic and won't offer as much premium or advanced features as the ones we mentioned previously However, that doesn't change the fact that they can all be used just fine for transferring music from iTunes to your mobile device.
1. Android File Transfer
URL: https://www.android.com/filetransfer/
Price: FREE
The first program on this list is Android File Transfer. If you're familiar with the process of transferring data from your Android device to a Windows OS PC, then you should be able to use this program without much trouble. Basically, you can use it to bypass the limitations imposed by Mac OS computers in order to access your device's Data Storage (which is where you can import and export songs.) It's not necessarily as impressive as the others, but it can get the job done if used correctly!
Pros:
FREE program (no limitations or restrictions)
Directly upload Music, Photos, Movies, and other data files to your device.
No preliminary set-up needed.
Cons:
Manual process required (exporting manually from iTunes).
Not suited for Beginners.
No Premium or Advanced features (like automatic sync, automatic duplication remover, etc.).
2. Smart Switch
URL: https://www.samsung.com/us/support/owners/app/smart-switch
Price: FREE
Another FREE program is the Smart Switch. It works similarly to the Android File Transfer program that we just introduced. However, it's even less straight forward. In fact, there is no 'actual' transfer option. Instead, you can create backups and work from there. It's something that can get pretty frustrating after a while, and that is why it's not a program that we'd really recommend. However, if used correctly then it should help you out.
Pros:
FREE software — no restrictions or limitations.
Full back up and Restoration Features.
Simple and Basic Interface.
Cons:
Very limited when it comes to actual options.
A workaround is required in order to transfer data (using backup and restoration tools).
No Automatic Data Sync.
3. Wondershare MobileTrans
URL: https://mobiletrans.wondershare.net/ad/mobiletrans/index-cta.html
Price: $29.95
Again, we have another program that acts pretty much as a 'work-around' with the Wondershare MobileTrans. In that, you can use it to move iTunes songs from your device, but it won't be directly. Instead, you'll have to manually transport the iTunes music that you want to move and find a way to transfer it onto a phone and then finally a tablet.
Pros:
Device to Device Transfer available.
Multi-Media Transfer (music, contact, SNS, etc.).
FREE version available.
Cons:
The FREE trial version is highly limited.
No direct method of transferring iTunes songs to Android.
Up-front payment of $29.95 is required for the full license.
4. DoubleTwist
URL: https://www.doubletwist.com/
Price: Free
A bit more direct, at least in terms of actual transfer abilities, is DoubleTwist. This can be used to transfer available playlists on your iTunes and Windows Media Player library. It is a bit glitchy though, sometimes it might appear as if it is not working at all (which can get pretty irritating quickly.) However, for the most part, transfers are automatic — all you have to do is click the Sync button and DoubleTwist will scan your computer (whether it says it is or not) and transfer music to the connected device.
Pros:
Automatic Sync Between iTunes Music and Android Device.
Also Compatible with Windows Media Player.
Transfer music, videos, and Photos.
Cons:
Very limited when it comes to premium or advanced features.
Glitchy — it seems to have difficulties properly scanning for music files.
The design is very difficult and might confuse those unfamiliar with it.
5. iSkysoft Phone Transfer
URL: https://www.wondershare.net/ad/mobiletrans/new.html
Price: $29.95
The very last program on this list is the iSkysoft Phone Transfer. It's a bit of a mishmash of the other programs we've mentioned thus far — with transferring capabilities that are not necessarily direct iTunes to Android. However, much like with the other programs mentioned on this particular list, it can be used as a sort of 'work-around.' Which, although not as convenient as other programs, can be useful if you're on a really tight pinch.
Pros:
Phone to Phone Transfer.
Full back up and restoration capabilities.
FREE trial available.
Cons:
The available FREE trial is highly limited.
Up-front payment required.
No direct iTunes to Android transfer.
Conclusion: That concludes our overview of the "Top 10 Awesome iTunes App for Android 2019!" Most of the top 5 are pretty similar to our most recommended program — iMusic. However, they really are only programs that we'd recommend if you're in a pinch or if you can't get direct access to the iMusic software. Whatever the case may be, there are plenty of programs out there! It's just a matter of finding the one that will work best for you and your Android device.