Want to learn about the best data transfer app available for Mac OS? A lot of people would say that it is the Android Data Transfer program, which acts as a storage accessor that will allow you to directly connect to your android's device files. Convenient as this may be, however, there are other methods available at the moment that will allow you to transfer your files even faster — even easier. We're going to be introducing you to a program you might also want to check out in case Android Data Transfer doesn't work for you.
Android Data Transfer is a strictly Mac OS data transfer software meant for transferring media content between your iTunes library and your Android device. It wasn't made for convenience, but more so for bypassing restrictions imposed by Mac OS when it comes to non-iOS devices. If you were using a Windows device, you could have access to the same features Android Transfer provides simply by connecting your device to your PC.
Allows the connection between Android and Mac OS PC.
Directly accesses Android's media storage.
Manual transfer of songs/music available from iTunes.
Multi-Media Transfer available for videos, apps, and etc. as well.
Basic and Simple design meant for utmost convenience.
Tutorial to Use Android Data Transfer
Step 1

— Create a Folder for iTunes Music

As mentioned, Android Data Transfer relies on the manual transfer of data from your iTunes library to your Android device. That is why we're going to start this off by extracting our iTunes music to a 'New Folder.'

Create a 'New Folder' by right-clicking and selecting the "New Folder" option.
Step 2

— Launch iTunes & Drag and Drop

Now, you need to launch the iTunes software. Even if you have your Android device connected to your Mac PC, iTunes won't read it properly. Instead, you'll have to move to your iTunes song library, select the songs you want to transfer, then drag and drop them onto the 'New Folder' that you created.
Step 3

— Launch Android Data Transfer

It is only now that we actually need to launch the Android Data Transfer software. If you have your Android device already connected, you should be able to see something like this (refer to the image below.)

It's a lot, but what you really need to focus on and select is the "Music" folder.
Step 4

— iTunes Music > Music Folder

Once you have the Music folder of your Android device opened on Android Data Transfer, you can now drag and drop your iTunes Music (from the folder you created) to your device's "Music" folder!
Step 5

— Transferred!

If you do it correctly, your Android's music folder should look like this (with music moved onto it.) Now, if you disconnect your device from your PC, you should be able to find the music successfully transferred to your device.
Android Data Transfer Pros & Cons
Let's look at a quick break-down of the pros and cons of using this program before moving onto our recommended alternatives!
Pros:
It is a FREE open-source software.
Offers the manual transfer of music from PC to device.
Multi-Media Transfer available (video, photos, apps, etc.)
Cons:
Cannot move iTunes music directly.
Music must be moved manually to the 'Music' folder.
Lacking in Premium and Advanced Transfer tools.
For our most recommended alternative, we have iMusic. With it, you'll be able to automatically transfer your music from your iTunes library to your Android device! The only catch is that you're going to have to provide it access the first time around with a preliminary device set-up. After that, however, you're golden! It's a quick and efficient three-step process in practical use, allowing you to quickly sync the data between your iTunes and your Android library.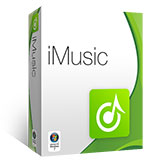 iMusic - Best Alternative to Android Data Transfer
Transfer Android data to iPhone/iPad/iPod/Mac/Win safely and for free.
1-click to backup iPad music to iTunes Library/Mac.
Transfer music from Mac/PC/iTunes to iPhoneXR/XS/8/8plus/Android phone easily.
Download music from over 3000 music sites, including download YouTube to MP3.
Record music from any radio stations with music tag, covers, album name attached.
Built-in library collected thousands of songs for free download.
Key Features of iMusic
Automatically transfers iTunes music to device.
Manual method is also available but is optional.
Edit, Add, and Remove songs/playlist available both on your iTunes library and device.
Compatible with Mac/Windows PCs and Android/iOS mobile devices.
Premium toolkit with convenient options and tools created for making the transfer process all the easier for you.
How to Transfer Data to Android by iMusic
First click the following box to download it's free trial on your desktop.
Step 1

— Preliminary Set-up

As mentioned, the first time you connect your Android device, you're going to have to go through a preliminary set-up of sorts. Instructions are available on the DEVICE page of the iMusic software. However, we're also going to do a quick break-down for it down below.
Step 2

— Settings > About Phone > Software Information

On your connected Android device, press Settings and then scroll to select the About Phone option. That should transfer you to a page where you can see your Phone's details.

On the About Phone page, select Software Information to move forward.
Step 3

— Build Number

On the Software Information page, you need to press the Build Number option seven times. If done correctly, a message should appear on your screen informing you that the 'Developer Options' tool has been activated.
Step 4

— Developer Options > USB Debugging (ON)

Now, if you go back to the Settings main page, you should be able to find Developer Options at the very bottom. Select that and wait to be transferred.

On the Developer Options page, you need to scroll down and enable USB Debugging.
Step 5

— iMusic!

That's it for the preliminary set-up! As mentioned, that is something you only need to do once. From now on, you should be able to proceed directly from this step onwards.

To transfer music/songs with iMusic, you'll need to be on the "DEVICE" page (shown below.)
Step 6

— To Device

There are a variety of options available on the device page — transfer music to iTunes, back up media, device to device, etc. For the transfer of iTunes music to device, select the second option — "Transfer iTunes Music to Device".
Step 7

— Data Transfer

All you need to do next is make sure that you have "Entire Library" selected, in order to transfer all the songs from your iTunes library to your device. Then, click the Transfer button.

With this, all the music on your library that wasn't already on your phone should have been transferred to your device!

Note: If you want to try iMusic for FREE download trial version here.
Video Tutorial: iMusic- Transfer Files from iTunes to Android Easily
If you're still curious about what other data transfer apps are like, then here's another five that you might be interested in knowing about! These will all be pretty similar to iMusic. At least, in a sense that they were made to simplify the type of processing offered by the Android Data Transfer software for Mac. Of course, our compilation of these programs should include everything you need to know about the programs in question — including the name of the program, the cost, how it works, some pros and cons, and a preview of the interface design!
1. dr.fone - Transfer (Android)
URL: https://drfone.wondershare.com/android-repair.html
Price: $39.95 per year (up to $79.95 per year for business license)
The first program on this list, is the dr.fone transfer for Android (there is an iOS version as well, make sure to not confuse the two!) As you can see from the screenshot of the interface, it's designed to be very similar to iMusic. With it, you can automatically sync iTunes music to your Android device without having to worry about manually dragging and dropping it everywhere. It also offers a couple of other convenient tools on its premium toolkit — allowing you to transfer music, videos, and other data with relative ease.
Pros:
High-quality premium software packed with all sorts of advanced features.
Automatic iTunes library transfer to Android device.
Sleek and Intuitive interface — similar to iMusic in design.
Cons:
One of the most expensive data transfer apps — with subscription prices starting at $49.95 and only getting higher from there.
The FREE trial is limited — not by time but amount of uses.
Preliminary set-up is also required (similar to iMusic).
2. iSkysoft iTransfer
URL: https://www.iskysoft.com/itransfer-for-windows.html
Price: (Subscription-based) 49.95 per year
Second on our list is iSkysoft iTransfer. It's on-par with dr.fone as far as tools and features go. It also has the same design that is popular with many data transfer apps. In that sense, it really isn't better or worse than its competitors. However, as a subscription-based program, it's not necessarily something people might prefer to use — hence it's slightly lower ranking.
Pros:
Premium software with multi-media transfer properties (music, video, photos, etc.)
Able to automatically transfer iTunes music to Android device.
Features a toolbox filled with tools that simplify the transfer process.
Cons:
The FREE trial is limited, again not by a time limit, but based on how much you can use the software before you'll be forced to purchase the premium version.
Premium software is available for purchase only as a subscription — which costs around $49.95 per year (the regular license)
Again, preliminary set-up is required (like the type shown for iMusic)
3. Syncios
URL: https://www.syncios.com/data-transfer/
Price: $29.95
Syncios, the third program on our list, is actually rather cheap in comparison to the first two. It's also meant to be filled with the same type of options. However, it uses a rather unconventional interface and has been known to be not only incompatible with certain device generations but also to lag or bug constantly during the transfer software. These problems, while not necessarily major, almost never occurs with the premium products we introduced (like iMusic.) Hence, it got a slightly lower rating on our list.
Pros:
Premium Toolkit available to efficient transfer.
Built-in Video Downloader.
Features multi-media transfer in the form video, audio, contacts, SMS, etc.
Cons:
The FREE trial version is limited — certain features are locked completely.
In order to unlock major features, you will need to purchase the product's full license — $29.95 up front.
Incompatible with certain iOS and Android devices and has been known to lag or crash completely during transfer of apps, videos, photos, etc.
4. Wondershare TunesGo
URL: https://tunesgo.wondershare.net/ad/ios/music.html
Price: (Subscription-based) 49.95 per year
For our 4th pick, we have a program that is practically identical to our 2nd. The only reason that the Wondershare TunesGo is so low on our list is because of the state of the main website. It's not in a very organized state right now. However, that doesn't change the fact that this data transfer software is stull fully functioning! It could have definitely made it all the way up to our 2nd pick if the circumstances were different.
Pros:
Features multi-media transfer in the form of apps, contact information, videos, etc.
Premium Toolbox with extra transfer and restoration tools.
Automatic and Efficient data transfer between iTunes and Android device.
Cons:
Available FREE trial is limited to a certain number of uses.
The premium version, on the other hand, is unlocked at an upward cost of $49.95 per year.
Main website is under construction and doesn't look very premium.
5. iSkysoft Toolbox
URL: https://toolbox.iskysoft.com/
Price: Starts from $79.95
With the iSkysoft Toolbox we have the cousin of the iTransfer. In general, the two of these programs are practically the same — as far as features go. It's really only the cost that differs. What with this all-in-one program priced at upwards of $79.95. It's a one-and-buy software, which some might prefer, but one that certainly is a lot costlier than any of the other programs mentioned thus far.
Pros:
Feature-rich with multi-media transfer capabilities .
Automatic data transfer between iTunes and Android device.
Explorer option for managing iTunes and Android library.
Cons:
Available FREE trial is limited and locks certain features after a certain amount of use.
The cost of this product starts at upwards of around $79.95.
Preliminary set-up is required with the use of every device (much like with iMusic)
| Features | Android File Transfer | iMusic | dr.fone | iTransfer | Syncios | TunesGo | Toolbox |
| --- | --- | --- | --- | --- | --- | --- | --- |
| Download iTunes Music | No | Yes | Yes | Yes | Yes | Yes | Yes |
| Transfer Music/Video | Yes | Yes | Yes | Yes | Yes | Yes | Yes |
| iOS/Android Device | No | Yes | Yes | Yes | Yes | Yes | Yes |
| Windows /Mac | No | Yes | Yes | Yes | Yes | Yes | Yes |
| Clear & Fix ID Tags NO | No | Yes | Yes | No | No | No | Yes |
| Rebuild iTunes Library | No | Yes | Yes | Yes | Yes | Yes | Yes |
| Burn Music to CD | No | Yes | Yes | Yes | No | Yes | Yes |
| Transfer to USB | No | Yes | Yes | Yes | Yes | Yes | Yes |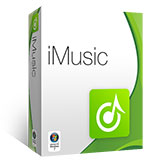 iMusic - Most Excellent Android Data Transfer Alternative in 2019
Transfer data from iTunes to Android without erasing the files.
Record music in original quality and automatically split the ads.
Discover and download music from more than 300,000 songs.
Transfer music between any two devices directly without iTunes.
Fix music library intelligently with correct ID3 tags.
Conclusion: That concludes our review of the Android Data Transfer software for Mac and its alternatives! As you've no doubt learned, each program has its own set of benefits in some way. However, the program that we consider the best overall is inarguably the iMusic software. Try it out for yourself and see just how easy using this program can greatly reduce the unnecessary stress that usually comes with other data transfer apps.