Want to learn how to get apple music on Android? There are quite a few restrictions that will prevent you from doing so — especially if you're trying to do it with iTunes (which is basically impossible.) However, there are ways of bypassing those restrictions. Today, we'll be introducing you to three -- an Android to Apple file transfer software, a local Windows method, and the use of Google Play!
The first thing that we're going to cover, is how you can use a music transfer software called iMusic in order to get your Apple Music to your Android device! iMusic was created specifically for this purpose. It connects your device (Android or otherwise) to a working iTunes library on your PC. Allowing a bi-directional sync that would have otherwise been impossible if all you were working with was the base features provided by iTunes.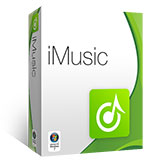 iMusic - Getting Apple Music on Android Easily and Safely - iMusic
Supler easy to get apple music on Android.
1-click to backup iPad music to iTunes Library/Mac.
Transfer music from Mac/PC/iTunes to iPhoneXR/XS/8/8plus/Android phone easily.
Download music from over 3000 music sites, including download YouTube to MP3.
Record music from any radio stations with music tag, covers, album name attached.
Burn music to CD then store it forever.
Key Features of iMusic
iTunes to Android complete sync and transfer.
Android to iTunes complete sync and transfer.
Device to Device transfer possible.
Full Recovery and Restoration options.
Simple and Basic transfer process.
How to Get Apple Music on Android Easily with iMusic
First download it's free trial on your desktop.
Step 1

— Connect you Android device to iMusic

After download and launch iMusic on your windows/Mac pc, connect your Android device to iMusic with a USB cable.
Step 2

— Go to the Device page

You'll know that the set-up was successful when the DEVICE page on iMusic looks like the one shown below. Don't worry, set-up like this only needs to be done once per device, the actual step-by-step process required for iMusic is much simpler.
Step 3

— Get Apple Music on Android

In order to get Apple Music on your Android phone, you'll need to select the Transfer iTunes Music to Device option.
Step 4

— Entire Library

You can choose to transfer the "Entire Library" on your iTunes library, just the music, just the playlists, etc. Whatever you decide, however, make sure that you confirm the transfer by clicking the Transfer button.
Now, as for our second demonstration, we're going to show you how you can get Apple Music to an Android tablet using your Windows PC! This is a completely free and available option for all Android generations (whether it be the regular galaxy, a note, or even a tablet.) Unlike with iMusic, however, which had been largely automatic — this is completely manual. You also won't be able to do this on a Mac OS PC. So, this is a strict Windows OS method.
Steps to Get Apple Music on Android Tablet for Free
Step 1

— Create a Folder

First, you need to create a folder to move your Apple music onto.

Create a folder by right-clicking on an empty spot on your desktop and choosing New > Folder from the drop-down menus that appear.
Step 2

— Move Apple Music

Next, launch your iTunes library. We're going to have to manually transfer the Apple Music onto your desktop (so that it can be copied onto your Android phone or tablet.

Copy Apple Music to the folder by using the drag and drop method.
Step 3

— This PC > Device

Finally, we're going to be dealing directly with the device now. You will need to have it connected to your computer. If it is, then you should be able to find it under This PC on windows explorer.
Step 4

— Allow Access

This is an important step; your PC won't be able to access files properly unless you give it permission to access the data on your device. Do so by selecting the Allow button on the message that appears on your device.
Step 5

— Phone

Once provided access, the Phone option should appear in your device folder (shown in the image below.)
On this "Phone" folder, you'll need to locate and select the "Music" folder.
As you have probably already guessed, this Music folder is where the music in your device is stored. It's also where we are going to be transferring the Apple music we moved earlier.
Step 6

— Drag & Drop

Open the folder with the copied Apple Music and use the drag and drop method to manually transfer these songs onto your device's "Music" folder!

Once the songs are on the music folder, you are done!
For the last program, we're going to introduce you to a way of getting music on your Android TV! This one won't be going too in-depth. We're just going to show you how you can get access to a song library by downloading and installing one of the most popular music apps on the Google Play Store. This is completely FREE; however, it is also assuming that you already have an account with the program in question.
Steps to Get Music on Android TV
Step 1

— Google Play Store

If you have an Android TV, then you probably know how to download apps onto it. However, just in case you don't, you'll need to access the Google Play Store (shown in the image below.)
Step 2

— Google Play Music

The app that you need to download is Google Play Music. With this, you can have a library of songs on your Android device!

Although remember, as we mentioned before, this is assuming that you have a Google Play Music account with songs already on it. If not, then you can always purchase some on your PC or on your Android (the library will be synced to all devices using that same account!)
Conclusion: Thus, concludes our quick tutorial on "How to Get Apple Music on Android!" As you can see, there are a bunch of different methods meant to be used for different purposes. Now, if what you're looking to achieve is simply move music from your Android mobile device to your PC (or vice versa) the one that we'd recommend the most is the iMusic software. It is convenient and packed with many helpful features that make it highly effective at what it is meant to do.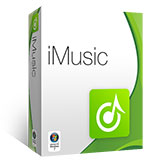 iMusic - Get Apple Music on Android/Android Tablet/Android Tv Free in 2019
Get Apple Music on Android/iPhone/iPad/iPod easily.
Copy Files to iOS/Android Devices. Put music, photos, playlists, videos, audiobooks and more from Mac/PC to iPhone, iPod touch or iPad.
Download Music from 3000+ Sites. Download music from YouTube, Dailymotion, Spotify, etc 3000 music sites for free.
Record Music from Radio Stations. Record any song that you can play on your PC/Mac with ID3 tags attached.
Create your music library from thousands of online music sites or music playlists to enjoy anywhere.