If you use a Mac OS computer, then you're probably wondering what the best method of transferring your files are! After all, unlike with Windows OS, Mac computers restrict the connection between Android devices and PC. To make up for this restriction, there is a program called Android File Transfer. It acts as a direct connection from your Mac OS computer and your Android device, allowing you to transfer files to and from it. However, there are a couple of things that even this handy software is lacking! For that, we're going to introduce you to a couple of its most popular alternatives!
The Android File Transfer app is a Mac OS only software that is meant to connect your Mac OS PC and your Android device. As a program, its key features include Mac OS to Device transfer of music, photos, videos, apps, etc.; mobile device to Mac OS transfer of music, photos, videos, apps, etc.; and finally, a simple and basic design — best suited for manual transfers.
As mentioned, however, as a basic program meant only for accessing data storage. It is limited in some ways. Especially when compared to other android file transfer apps. Before we proceed with the break-down of this program, and how you can use it for transferring music from your Android Device to your Mac OSX PC, here is a list of some of the limits of this software:
No direct connection to iTunes.
No Automatic transfer or sync (everything is manual)
Lacking in premium or advanced features offered by other programs.
Steps to Use Android File Transfer to Transfer Android Music to Mac
Step 1

— Create a Music Folder

The first thing that you need to do, is to create a 'New Folder' to store the music that you want to transfer. For our example, we created a Music folder by… right-clicking on the desktop screen and selecting the "New Folder" option.
Step 2

— Launch Android File Transfer

Next, you need to launch the Android File Transfer program. For this to work, you will need to have your phone connected, of course. If that is done, then you should be able to see a folder like the one shown in the image below.

On the Android File Transfer window, select the "Music" folder.
Step 3

— Music > Music

The music on your Android device should be stored on this Music folder. All you need to do to transfer it is select the files you want to transfer and drag and drop it onto the folder that you created on the very first step.
Step 4

— Copying...

If the transfer is successful, a pop-up (shown in the image below) should appear on your Android File Transfer showing the progress of your transfer!
For the second part of this article, we're going to be introducing you to what we consider the best alternative to the Android File Transfer software. This data transfer app, unlike Android File Transfer, was made with convenience and efficiency in mind. With iMusic, you can transfer music or songs from your Android device to your Windows or Mac OS PCs without any difficulties whatsoever! A couple of key features this software has includes: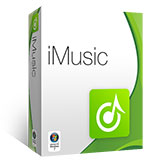 iMusic - Best Alternative to Android File Transfer
Transfer Android data to Android/iPhone/iPad/iPod/Mac/Win safely and for free.
1-click to backup iPad music to iTunes Library/Mac.
Transfer music from Mac/PC/iTunes to iPhoneXR/XS/8/8plus/Android phone easily.
Download music from over 3000 music sites, including download YouTube to MP3.
Record music from any radio stations with music tag, covers, album name attached.
Built-in library collected thousands of songs for free download.
Key Features of iMusic
Compatibility with both iOS and Android Devices.
Available for both Mac OSX and Windows PCs.
Quick and Efficient Transfer between PC and Android device.
Extra tools and features that simplify and further eases the entire process.
Sleek design created for the use of even the most utmost of beginners.
Steps to Use the Best Alternative to Android File Tranfer to Copy Android Music to iTunes
First download it's free trial on your desktop.
Step 1

— Preliminary Set-Up

In order to be able to use iMusic's convenient transfer options, you will first need to set-up your device. Instructions are available on the DEVICE page of the iMusic software. However, we'll also be breaking it down in the next three steps.
Step 2

— Set-Up pt.1

First go to "Settings" on your device > About Phone.

That will move you to the 'About Phone page, where you can see the details involving your mobile device. On this page, you need to locate and select the Software Information option.
Step 3

— Set-Up pt. 2

Once you are moved to the 'Software Information' settings — which should look like the image below, you will need to select, and press Build Number seven times!

When you've pressed this option the required seven times, a message will pop-up on the bottom of your screen informing you that the 'Developer Options' has been turned on or activated. Only then will you be able to move onto the next step!
Step 4

— Set-Up pt.3

For the last part of this process, you will have to go back to the "Setting" main page.

On there, if you scroll to the very bottom, you'll notice the new option. Select Developer Options and then under 'Debugging' toggle on the USB Debugging options!
Step 5

— Open Device page of iMusic

If the set-up is done properly, then the DEVICE page of your iMusic software should now look like this (refer to the image below.)
Step 6

— Copy Music from Device to iTunes

The first actual step in using iMusic as an alternative to the Android File Transfer software is to select the Copy Music from Device to iTunes option. This will allow you to automatically sync songs and music from your device to your PCs iTunes library!
Step 7

— Scan Start!

Next, you will need to select the Start button — to allow iMusic to rebuild your iTunes library based on the items on your device! This is also done in order to auto-detect differences between device and PC which prevents duplication of data and unnecessary wastage of time.
Step 8

— Select then Transfer!

Lastly, on the Rebuild iTunes Library window, you need to select the items that you want to move (be it your Music, Movies, Playlists, etc.) and then click the Copy to iTunes button in order to initialize the file transfer!
If you're curious about how other android file transfer apps work, here are another five that you can consider. These five, in particular, will be very similar to the iMusic data transfer software. As for their differences, we'll be covering those, along with everything else you really need to know about each five alternatives. So, hang tight and catch us at the end for our final recommendation!
1. dr.fone - Transfer (Android)
URL: https://drfone.wondershare.com/android-repair.html
Price: $39.95 per year (up to $79.95 per year for business license)
dr.fone is better suited for those who feel like they will be transferring files constantly. They would have to, at least, in order to make up for the expensive subscription cost that comes along with its yearly purchase. It's a bigger program overall, much bigger than some of its counterparts, but whether you think those extra premium features are worth the cost is wholly dependent on you and the type of convenience you want to have.
Pros:
Rich with transfer tools and options .
Highly premium product.
Repairs, Restores, Transfers, Removes, Edits, etc. data as needed.
Cons:
FREE version is available, however, it is a trial version only.
The actual cost of the premium program starts upwards of around $39.95 per year.
A preliminary set-up is required in order to sync a device to PC.
2. Syncios
URL: https://www.syncios.com/data-transfer/
Price: $29.95
A lot simpler than both iMusic and dr.fone is Syncios. The only reason this program falls behind is its lack of stability. Its design is not necessarily something that can be considered 'premium' either, and there are occasions where the program has refused to read a device due to incompatibility. These little issues, that you won't find in the programs that we consider 'above' it, are things that can be accounted for based on the cost of the software. Which is, arguably, a lot cheaper than most.
Pros:
Cheaper than most premium programs.
Offers transfer of multi-media (in the form of music, video, SMS, contacts, etc.)
Directly connects a device to PC.
Cons:
Although there is a FREE trial available, if you want to use its main features, you're going to have to pay $29.95 for the full license.
Incompatible with certain generations of iOS and Android devices.
Has been known to lag or crash during the transfer of data .
3. iSkysoft iTransfer
URL: https://www.iskysoft.com/itransfer-for-windows.html
Price: (Subscription-based) 49.95 per year
As far as differences go, there's not much to talk about when it comes to iTransfer. That is why it ended up as the third program on our list. It doesn't mean that it is necessarily a bad program. It just, much like the rest of the programs that follow it on this list, didn't stand out as much. Much like dr.fone is fully subscription-based, and again, its features are fairly similar to iMusic (with only a couple of key characteristics missing in between.)
Pros:
Offers multi-media transfer of data (like Syncios)
Automatically transfers music from Android to Computer.
Can be used to rebuild iTunes library based on Android library.
Cons:
A FREE version is available, but much too limited to be of any real use.
Yearly payments costing upwards of around $49.94 is required for the premium software.
Preliminary set-up of each Android device is required prior to use.
4. Wondershare TunesGo
URL: https://tunesgo.wondershare.net/ad/ios/music.html
Price: (Subscription-based) 49.95 per year
Again, much like with iTransfer which precedes it, there isn't much that can be said about Wondershare TunesGo that hasn't already been said. In fact, the only reason it is below iTransfer on this list is because of the state of the website that it can be downloaded from — which distinctly lacks the type of premium feeling usually connected to programs that are subscription-based.
Pros:
Rebuilds iTunes library from Android Device.
Able to set up a direct sync between Android and PC.
Premium Toolbox for managing sync process.
Cons:
FREE version is available but limited because it is only a trial version.
Yearly payments upwards of around $49.95 are required for the premium version.
Preliminary set-up of each Android device is required prior to use .
5. iSkysoft Toolbox
URL: https://toolbox.iskysoft.com/
Price: Starts from $79.95
For our last program, we have the iSkysoft Toolbox. From the same maker of the iTransfer data transfer software. It is, much like its counterpart, quite effective at what it strives to do. The only reason why it is so low on our list is because of the cost of the license — starting upwards of around $79.95 (for personal use.)
Pros:
Transfers Device Media to iTunes.
Transfers iTunes Media to Device.
Videos, Photos, Contacts, Apps, etc. transfer.
Cons:
FREE version is available but only by trial basis.
To access its premium features, you'll need to pay upwards of around $79.95.
Preliminary set-up is required for each Android device before use.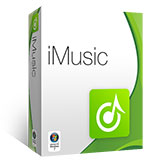 iMusic - Most Excellent Android File Transfer Alternative in 2019
Transfer data from iTunes to Android easily and safely.
Record music in original quality and automatically split the ads.
Discover and download music from more than 300,000 songs.
Transfer music between any two devices directly without iTunes.
Fix music library intelligently with correct ID3 tags.
Conclusion: That concludes our review of the popular Android File Transfer software and six of its most outstanding alternatives! As you can see, there are many methods of transferring data between Android and Mac/Windows PC nowadays. You can certainly go with something as plain as Android File Transfer (which is what is usually recommended when you connect an Android Device to a Mac OSX PC.) However, there's no denying the convenience that can be achieved if you try out a program like iMusic instead — which is perfect for those who want to simplify the process as much as possible.