Are there any better alternative for Audacity?
Audacity is a very popular audio editing software package that lets you record, edit and create audio files of high quality quickly and easily. However, for Mac users there is a problem, as the program is no longer compatible with Mac OS X from version 10.4 onwards. This means that for the new version, macOS 10.13 High Sierra, Audacity is no longer an option for your audio recording and editing needs, and so for those who have previously relied on Audacity, when you upgrade to Yosemite, you will also need an alternative audio recorder.
An audio solution that is compatible with macOS High Sierra 10.13 is iMusic for Mac, which is a great application that allows you to record audio on your Mac from various sources, including over thousands of streaming sites. Working in a variety of formats and quality settings to suite the project, iMusic for Mac can not only record all your music, but it can also analyze your recordings on the fly, identify the track and tag the resulting file with the appropriate title, artist and album tags so that your recordings are fully searchable from the start.
iMusic for Mac can even identify ads and remove them automatically, and if you are recording something like a Pandora station, it will not only remove the ads for you, but break each song into separate files all with the appropriate identifier tags, all without you doing anything at all. For creating a music library quickly and efficiently it is hard to beat. Compatibility with iTunes means the files can be instantly added to your iTunes library for easy transfer to your mobile device with a single click.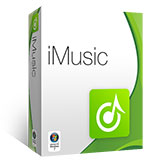 iMusic - Best Replacement for Audacity on macOS 10.13 High Sierra
Record songs and playlists with original quality.
ID3 tags, like artist name, song title, year and genre, will be added to the song automatically when recording.
Transfer songs/playlists/podcasts/iTunes U from iTunes Library to iPhone, iPad, and iPod without erasing the existing data on your iPhone, iPad and iPod.
Sync music from iTunes Library to Samsung, LG, Motorola, Sony, ZTE, HUAWEI, Lenovo, etc.
Backup and recover the iTunes Library when it's needed.
Download Music from 3000 Sites like YouTube, Spotify, Pandora, last.fm, Vimeo, Dailymotion, Facebook, VEVO, etc.
The Comparison between iMusic for Mac and Audacity
Features
iMusic for Mac
Audacity
Compatibility with macOS High Sierra
Yes
Yes
High quality recording from multiple sources
Yes
Yes
Automatic ad removal
Yes
No
Track identification
Yes
No
Track tagging
Yes
No
iTunes integration
Yes
No
Perhaps one of the best aspects of iMusic for Mac is that despite the feature set and what it can do, it remains extremely simple to use, with a user interface that never confuses and a workflow that always allows you to see what to do next to accomplish your task. It is incredibly well designed and that simplicity of use means that any user can get the best out of this software.
Why Choose iMusic
What You Will Need:
A Computer; iMusic
Time Required:
Around 3 mins (Variable depending on the video file size)
Difficulty:
Easy
The Guide of Recording Music by iMusic on Mac
Step 1.

Go to iMusic "Record " Button

Launch iMusic to "Download" interface, then find the "Record" Button on the top side.
Step 2.

Record Music from Websites

Press the big red Record button on the lower part of the software. Go to your music station, music video or whatever it is you wish to record. Start the music playing. The software auto detects music and begins recording instantly. Press to stop recording when you are done.
Step 3.

Manage Your Music

The program will identify tracks as it goes, tagging them with title, artist and album data, and remove any ads if necessary. It will split each song into its own file if you are recording multiple tracks at once. In "LIBRARY" recorded music management window, you can click the Identify button to get song information or control click on the music to edit music tag.
Filmora Video Editor for Mac is a comprehensive video and audio editor for macOS High Sierra that concentrates on usability, it makes creating, editing and publishing your audio and video ideas easy and fuss free. A great interface combined with an expansive feature set makes it a perfect choice for anyone wanting to edit their own media, it works just as well with both audio and video, without needing to understand the intricacies of some of the more complicated programs available. It can publish your finished creations straight to your Facebook or YouTube accounts if you want as well, for those things you just have to share.
This is another software package that is very straightforward to get the best out of, and presents an easy to use workflow, editing audio can be done in just a few steps.
Launch Filmora Video Editor for Mac and drag your media files onto the workspace to import them.
Drag the files into the timeline at the bottom and double click it to open the editing interface.
Here you can add fade in and fade out, adjust playback speed and so on for audio.
You can also add video footage or photographs here to create a video presentation to go with your audio track if you want. Just drag the media onto the timeline to add it.
In the Timeline itself you can cut, copy and paste your audio tracks into the order you want to create longer pieces from a number of clips if you need to.
Export the competed file in whatever format you wish.