I want to download latest Bollywood mash up songs, who can help?
It is well known that every one of us have got favorite list of music in our mind based on our priorities and choice of listening. But, getting our favorite music is not an easy task. A huge sum of time and effort may get wasted while searching for specific songs online. Even though there are many software's like YouTube Red, Spotify and other Music tools exists for getting music files based on your requirements; users still lack a good software to perform some tasks for them. In this article, we will provide an excellent solution for downloading latest Bollywood mash up songs. The best DJ's Bollywood remixes and mash ups can be downloaded for free with iMusic software. It's an all-in-one solution that helps to download, discover and manage files with ease.
Bollywood Best DJ's Remixes/Mash ups Nonstop Mix Free Download
iMusic comprises of extensive library, which lets you to sort songs with ease by genre, playlist or top lists thereby enabling you to discover music efficiently. It also comprises of added advantage such as search option which enables you to search functions for increased efficiency and easiness. You can also download your favorite music track from various services such as YouTube, Vevo, Vimeo, Spotify, SoundCloud or MTV by specifying a valid address and a preferred audio format. In iTunes, basically MP3 and MP4 format extensions are supported.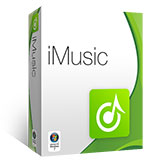 iMusic - Free Download Bollywood Remix Songs
One of the powerful and all-in-one music manager that helps you to download, discover or record music instantly.
Supports user-friendly interface which enables any user to download and record music files with increased efficiency and ease of handling.
Basically, iMusic is a Handy music file manager with iTunes and Playback support.
iMusic manages your iTunes music library to provide your favorite song with ease and also transfer files between devices such as Android or iOS.
iMusic application delights you with classy, Straightforward features which can be easily handled by many users.
Step-by-step Guide to Download New DJ Mix Bollywood Songs in iMusic:
iMusic Music Manager is packed with powerful tools and all the essential features for organizing & managing iTunes music library or downloading new DJ mix Bollywood songs from any website. Now, let's go through the step-by-step guide to download Bollywood DJ mix songs in iMusic.
Step 1:

Install iMusic

Step 1. Click the download option to get the latest version of iMusic installation package.

Step 2. Then, choose the installation file and follow the wizard to complete installation on your computer.

Step 3. Separate version is also available for windows PC and MAC.

Step 4. Launch the software and select "GET MUSIC" in the main window.
Step 2:

Download Bollywood mashup songs from iMusic

You can use the Downloader to Cut and paste any specific URL which supports the DJ Remix songs. Paste the URL and click download to download the song in MP3 or MP4 format in your iTunes library.
Alternatively, you can click 'Get Music' from the top and then select 'Discover' tab below that. Then the built-in music library will have several songs, playlists or albums based on their artists, genres etc. Search for latest Bollywood remix songs and then choose save as 'MP3' or 'MP4' format. Just click 'Download' to get them.
iMusic is one of the best software solutions that can help you achieve quick satisfactory results in any situation. Downloading DJ Remix Songs becomes fun and easier if you choose the best Music Manager like iMusic.