Do you want to download Anime OST ?
OST stands for original soundtracks. These soundtracks include incidental music, background music, mood music and starting and ending music theme. Just because of show time restrictions, shows only use a portion of the original soundtracks. Original soundtracks (OST) are available on many online video and music sharing sites where you can find and download anime OST for free. There are few sites which allows you to download anime OST;but most of the sites don't allows you to download music directly. We will share some sites where you can download anime OST in this article and tell you how to download anime OST for free.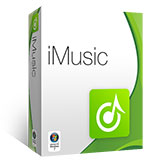 iMusic - - Most Excellent Spotify to MP3 Downloader
Download music from over 10,000 music and video sites.
Record music in original quality and automatically split the ads.
Discover and download music from more than 300,000 songs.
Transfer music between any two devices directly without iTunes.
Fix music library intelligently with correct ID3 tags.
Gendou
Nipponsei Minglong
Gh.FFshrine
Anime.Thehylia
AnimeOST
UtanimeOST
AchAnime
SamehaDaku
OST Anime Wapka Mobi
Rate Your Music
Gendou is OST anime music sharing site where you find some full anime OST for free. You can easily download OST anime full here. This website provides you both download and upload options. You can also get the music rating here on this site.
https://nipponsei.minglong.org/
Nipponsei Minglong is a very simple website and developed to provide Anime OST music only. This Anime OST site gives you download link as well so you can easily download OST anime here. This site has thousands of OST anime. There are Anime OST music files available in the zip format on this website. Navigation is there in the left side of this website with anime thumbnails.
https://www.reddit.com/domain/gh.ffshrine.org/
Gh.FFshrine website is a free download anime OST site where you can find the mp3 anime music for free and use them in your music videos. This website also provides you downloadable files in the .zip format. Here you can sort music files by all and by music series.
https://anime.thehylia.com/soundtracks
Anime.Thehylia is also a site which provides you free anime OST downloads for free. There are 2938 series, 43012 Episodes, 6046 Albums, 76475 Songs available on this website to download. Here you have to select the alphabet of the album name and then it will show you all albums related to that alphabet. The other thing is that here you can download OST anime full without any ads.
AnimeOST, as the name implies this website especially provides you OST anime soundtracks for free. Here you can find anime OST from different categories such as game OST, Anime OST etc. This website provides you download OST anime full torrents and you have to install the torrent program provided by the website to download Anime OST from this website.
UtanimeOST site is another anime OST site where you can download anime OST very easily. This website provides you download links only, You can't download the files directly. Under the information of songs you will see different site links to download the anime OST. On this website you can search music by entering search keywords, tracks and artists.
AchAnime website is an anime sharing site where you can find the anime videos to download for free. It also has one Download Anime OSTS tab where you can get anime OSTS for free. If you want to find the anime music videos on this website then you can sort anime by different categories like spring 2016, Summer 2016 etc.
https://www.samehadaku.net/category/ostlagu-anime
SamehaDaku is a site where you can download lagu ost anime. This website also provides you so many types of anime videos for free and you can also download simple OST anime on this website. There are different categories available on this website such as OST Anime, Boruto, One piece, Dragon ball super which helps you to find easily what you are looking for.
http://ost-anime.wapka.mobi.cutestat.com/
OST Anime Wapka Mobi is a mobile OST anime site and it is fully compatible with all mobile devices to browse the songs here. You can directly browse this website from mobile browser to download anime OST free. This website also provides you anime videos to download on mobile. This website is fully compatible with both android and iOS devices.
http://rateyourmusic.com/list/Holms/anime_osts/
Rate Your Music is A music rating website where you can rate the music. You can rate your own music by registering and find anime OST to download full anime OST for free. Here you can find all information related to the anime OST what you are looking for such as genre, release date, language etc.
iMusic
https://www.aimersoft.com/imusic.html
iMusic is an anime OST downloader program which is available for windows and mac desktops. This program allows you to download Anime OST from those sites which don't allow you to download OST music. There are two ways to download Anime music using this website. You can copy and paste anime OST URL or download music by recording. We are listing some feature of this software which can help you know more about it.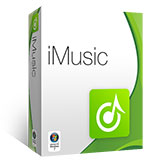 iMusic - All-in-One Music Downloader and Management Tool
Download music from more than 300 music sites by copying and pasting the URL.
Record unlimited music from any website for playback in your computer with just one click.
Built-in music library let you browse and preview the lattest and hottest music.
Automatically save downloaded/recorded music to library for management and easy transfer.
Identify and tag music with artist, title, album, genre, and more with the latest technology.
Transfer music from iPhone/iPod/iPad/Android to iTunes/Windows/Mac/iPhone/iPod/iPad/Android.
Remove music DRM protection and convert downloaded M4P music files to MP3 format.
Key Features of iMusic:
iMusic helps you download Anime OST from 10000+ sites in just one click only.
It can help you download OST Anime full by recording online anime.
You can easily transfer downloaded OST anime to any device using this software without any device limitations.
It is a free software for anime OST downloading, which converts anime OST to other formats automatically according to the device while transferring OST to other devices.
You can also discover anime OST from the software "Discover" tab.
How to get the soundtracks from the anime OST sites
Step 1 Firstly you have to install this anime OST downloader program on your windows or mac desktop. After installing, launch the program and the interface will be there like the screenshot below.
Step 2 Now go to Any Anime OST download site from the site in the above part. Search for the anime OST which you like to download. After searching your perfect video just copy the URL of OST Anime.
Step 3 Click on "Download" tab in the iMusic software now and then paste the copied video URL in the blank URL area. Click on "Download" button now.
Step 4 iMusic will start analyzing OST anime music now and automatically fix the music tags. To watch the download progress, click on "Download" icon in top right side "Download" tab interface.
Step 5 After finishing your music downloading, it will be available there in the iTunes library tab of iMusic. From here you can transfer it to any android or iOS device directly. It works without iTunes for iOS devices.
Conclusion: We have discussed about 10 sites where to download anime OST and how to download anime OST from the site which don't give you download link. About the second part of this article this OST anime downloader program helps you download anime easily from any anime site without any issue. Mostly all Anime OST sites are supported by iMusic to download music for free.