Do you want to download MP3 to iTunes?
For Apple users, iTunes is the easiest and best way to organize and enjoy music, videos, and TV shows, all in one place. It also allows the users to transfer music files from one Apple device to another without any complication. But when it comes to downloading and adding new music files to iTunes, it becomes a bit time taking a job as you have to download your favorite music track from a website using a downloader first, then add that downloaded music file into iTunes library. This time-consuming procedure makes it quite hard to add new music stuff into your apple devices and update them with the latest content every other week. Luckily, we have a very smart tool to take care of this issue. This smart tool can not only download MP3 to iTunes directly but also fix, rebuild, and recover files in iTunes Library.
How to Download MP3 to iTunes using iMusic
iMusic is a smart option to download MP3 to iTunes directly. Moreover, you can transfer MP3 files, podcasts, playlists, or even the TV shows between Apple devices easily.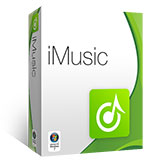 iMusic - Download MP3 to iTunes with Ease
Discover & Download: iMusic has a built-in music library that covers almost all music genres, artists, and moods.
Download Music from 3000+ sites: iMusic is powerful enough to let you download your favorite music tracks from almost all music sharing websites on the internet.
Record Songs: This smart tool also packs the recording feature which is useful on many occasions.
Transfer Music: You can easily transfer music files, playlists, iTunes U, and Podcasts between the Apple devices including iPhone, iPod, iPad, and iTunes Library.
Fix, Backup & Rebuild iTunes Library: Keep your iTunes Library clean and up-to-date with iMusic as it can fix, backup, and rebuild your iTunes Library professionally.
Toolbox: The Toolbox embedded in this powerful application has the solution to all of your music-related problems.
Step-by-Step Guide to Download MP3 to iTunes Using iMusic:
Step 1:

Find the Song You Want to Download from the Discover Tab

iMusic has a lot of music collection in the discover tab. You can choose anything related to your current mood or you can opt for an artist you like. It also allows you to choose music on the basis of genres and top-charts.
Step 2:

Download MP3

Once you have chosen the song, click the download icon on the right side of that song in order to begin the download. You can keep the track of download progress by clicking the Download icon at the top right of the application. It will also notify you after download completion.
Alternatively, you can also directly copy & paste the link and click on the Download button.
Step 3:

Find the Downloaded Song in Library

Once you have downloaded the song successfully, go to the Library tab in the iMusic application. From there, you can see a download icon at the top left of the application screen. This is where your recently downloaded track is placed. By the way, you can also download multiple songs at a time with this amazingly powerful application. This application automatically adds the downloaded song to iTunes and you do not have to do anything. You can check the recently added song by going to "Recently Added" in your iTunes library.
On a whole, iMusic is an all-in-one solution for the music lovers as it packs everything from discovering, downloading, recording, and managing music files to DRM removing, music conversion and what not! So, stop looking around and download this compact music solution now!